So, that happened. Students at the University of Missouri, angry about the school's indifference to numerous instances of flamboyant racial hate, this week forced the resignation of the anthropomorphic shrug emoticon that had managed to become the university's president. But now, it's time to shape the school's future.
It's a role into which the students who wrought change will need to grow. But this is a teachable moment for the outside world as well, as many people would do well to understand the particular perils of their campus and the media environment that students have had to surmount in the past weeks. As Tressie McMillam Cottom writes, these "students are still very much in danger for doing something important."  
Meanwhile, the GOP candidates met in Milwaukee for their fourth debate and, well, it didn't end in tears and angry remonstrations like the last debate -- but was there anyone who clearly excelled? And with the Democrats meeting on Saturday to debate, hot-button issues are emerging in timely fashion. Who will have the best answer on Congress' reluctance to close Guantanamo Bay? Who will make the best case on raising the minimum wage? 
"So, That Happened" hosts Jason Linkins, Zach Carter and Arthur Delaney are joined this week by Jamelle Bouie, Slate's chief political correspondent, as well as HuffPost reporters Marina Fang, Jessica Schulberg and Lauren Weber.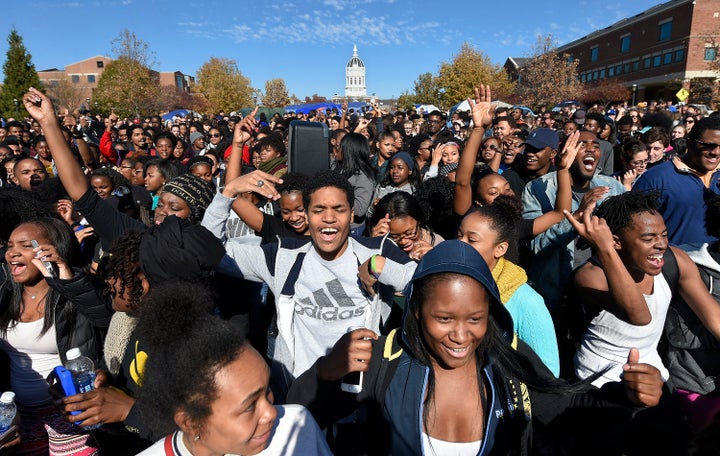 This podcast was produced, edited and engineered by Adriana Usero and Peter James Callahan, with assistance from Christine Conetta.
To listen to this podcast later, download our show on iTunes. While you're there, please subscribe, rate and review our show. You can check out other HuffPost podcasts here.
REAL LIFE. REAL NEWS. REAL VOICES.
Help us tell more of the stories that matter from voices that too often remain unheard.