So, that happened. Here in 2016, America's institutions of public higher education find themselves at a dangerous inflection point. As state funding for colleges and universities has dried up, more of the cost burden is being shifted onto students in the form of higher tuition. But in our post-crash economic environment, the old glide-path from a liberal arts education to a well-paying job in the workforce has become much more uncertain ― and with it has come an even greater uncertainty that those students will be able to pay down their student debt in short order.
And now, our public institutions of higher learning find themselves facing new vulnerabilities, in the form of policymakers who want to reshape these universities' research focus and educational curricula in radical ways. They're joined in their grand designs by oligarchical forces ― weaponized university donors and Silicon Valley-style "disruptors" ― who want to redefine public higher education from its traditional role as a public good to something more business-like, where education becomes a commodity and students become mere consumers.
All of this in combination has created an existential emergency, both for the academic traditions that helped build America and provide the non-elite class of Americans with economic uplift, as well as for the very notion of a liberal arts education itself. Filmmaker Steve Mims ― best known for the film "Incendiary," which took on the Cameron Todd Willingham death penalty case ― has made this crisis the focus of his latest documentary film, "Starving The Beast." He joins the "So That Happened" podcast to discuss what he hopes to accomplish by bringing new light to these problems.
As Mims points out, there is a toxic irony at work here: Even as states have largely withdrawn from properly funding these universities ― forcing their top administrators to range far afield for donations, while burdening their students with the shortfall ― the level at which politicians seek to influence these schools has not diminished in proportion. If anything, their stranglehold has become even more severe.
"It's a uniquely public university problem," says Mims. "It's because they take X amount of money from the state. And for the privilege of taking a tiny percentage, they are under the dominion of politicians ... they're beholden to the state legislatures."
An example is the University of Texas at Austin: "Around 1980, they got about 60 percent of their funding from the state, now they get 12 percent. But for that 12 percent, [UT-Austin] has to do anything they tell them to do, including allowing [students] to carry guns on campus, because they're a state entity ― even though they have to find the other giant check of money to fund the place." It's the worst of both worlds in the ownership equation, where you have to go out and court private donors, while accepting total dominion from the minority stakeholder state government that has been assiduously diminishing its investment.
This is the sort of thing that came to a head at the University of Virginia in 2012. Politically connected members of the school's board of visitors, combined with some of the private donors who'd been paying the freight for the school's funding, attempted to oust University president Teresa Sullivan hoping it would facilitate the installation of "austerity measures" and "re-engineer its academic offerings around inexpensive, online education." (This attempted putsch was eventually put down after a massive outpouring of public protest from the school's faculty and students fighting to preserve their institution's integrity.)
As "Starving The Beast" details, however, other universities have not been so fortunate.
"Starving The Beast" opens Friday in Washington, D.C., at the E Street cinema. It will debut at the IFC Center in New York City on Sept. 9 and expand to theaters all across the country a week later. To find out about showtimes in your area, click here. For more information about the movie and its creators, visit the filmmakers' website.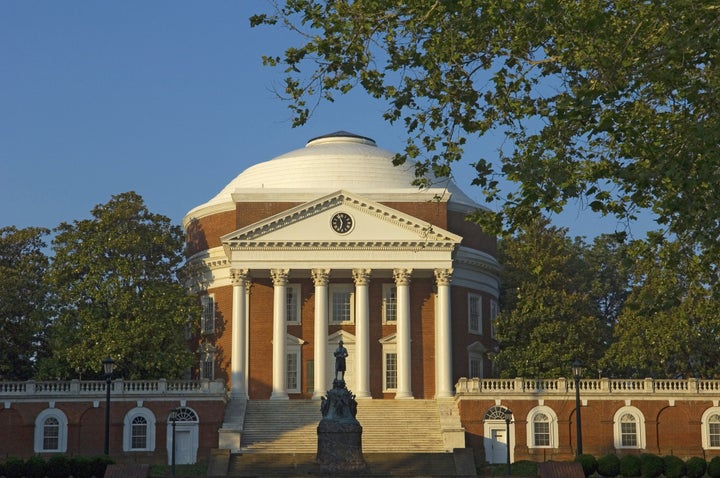 Also on this week's edition of "So That Happened": We examine a provocative new essay from economist Martin Wolf that suggests that capitalism and democracy are headed for a divorce, delve into the recent controversy swirling around San Francisco 49ers quarterback Colin Kaepernick, and make another of our regular attempts to divine what Donald Trump's immigration policy actually is.
"So, That Happened" is hosted by Jason Linkins, Zach Carter and Arthur Delaney. Joining them this week: documentary filmmaker Steve Mims, as well as Huffington Post reporters Paul Blumenthal, Elise Foley and Travis Waldron.
This podcast was produced, edited and engineered by Christine Conetta.
To listen to this podcast later, download our show on iTunes. While you're there, please subscribe to, rate and review our show. You can check out other HuffPost podcasts here.

Popular in the Community