What: The Spermine Facial
We're sorry to report that this is exactly what it sounds like. According to Fashionista (via New York Magazine), scientists have developed a wrinkle treatment using spermine, a component of human sperm. And to answer your next question, no, the spa does not obtain its specimen "naturally;" it's synthesized in a lab.
Why: Dear lord we wish we knew. We have so many questions. Who came up with this idea, and what was their inspiration? Did somebody notice that girls in XXX movies who got, er, facials needed less botox? How desperate would you have to be to try this? Has everybody lost their minds?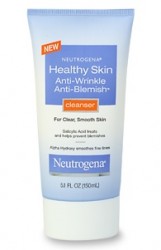 Related