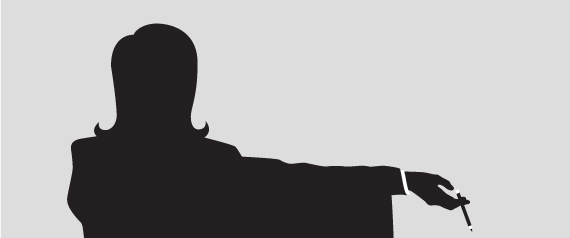 When the AMC show Mad Men became a smash hit, it made millions of people aware of the creative director's importance. Every week for seven seasons, Don Draper (played by Jon Hamm) convinced skeptical clients to follow his creative vision for their products.

Of course, the life of an actual, modern creative director is a good deal different than what the audience saw on screen. Whereas Draper drifted in and out of the office, not really caring about the minutiae of putting ad campaigns together, real-life directors must focus on the details and ensure that everybody on their team is working in sync. They must also be versatile, since they may specialize in different industries as varied as film, fashion, advertising, branding, and electronic media.

Creative Directors Are Your Brand's "Orchestra Conductor"

For a creative vision to become a reality, everything about the messaging has to work together in a holistic way, both in the campaign and behind the scenes. When Grace Coddington became the creative director of American Vogue, for example, she expertly juggled the needs of designers, photographers, and stylists to create fashion spreads. She was not only notable for her artistry, but the distinctiveness that helped differentiate the magazine from its rivals.

Hence, in order to be successful, the creative director must:
Listen to the needs of the client or stakeholder originating the project
Decide on a desired outcome
Come up with a great vision for a campaign
Communicate clearly to internal team members, such as art directors and copywriters
Continue to define (and refine) the project's vision at every stage of the process
Give accurate feedback (without hurting anyone's feelings)
Make sure that team morale remains high
Communicate and sell the concept to the client, and manage their expectations throughout the process
In other words, the creative director is intimately involved in everything from the initial project meetings to the final launch. They must not only foster their creative side, but also display excellent management and communication skills, giving their team enough freedom to do its best work. Empathy is also a requirement, as the director must see things from the perspective of clients: how will they react to a particular visual? How will the creative vision help the company or campaign achieve its real-world goals?

In addition, creative directors must have a thick skin. Not everybody is going to like everything they do, especially if it's innovative. Some people may push back aggressively against the creative vision. At such moments, not only is it essential to clearly articulate and defend that vision, but also adjust in response to good feedback, if necessary.
If that sounds like a lot of work, you're right. Getting everything done on time and within budget means creative directors must have a great team backing them. The best ones know how to keep their people focused, and reduce institutional mayhem to a minimum; there are no vicious turf wars in a well-run office. There's also a lot of reward in seeing one's vision come to life, which is exactly why so many creative directors love their jobs.
Janet Odgis is the President and Creative Director of Odgis + Co, an award-winning certified woman-owned design firm based in New York City. For 30 years she has worked with some of the world's most prestigious corporations reinventing ways to define and express their brand. We Make Business Beautiful.

Follow Janet Odgis on Twitter: www.twitter.com/odgisandco
Calling all HuffPost superfans!
Sign up for membership to become a founding member and help shape HuffPost's next chapter