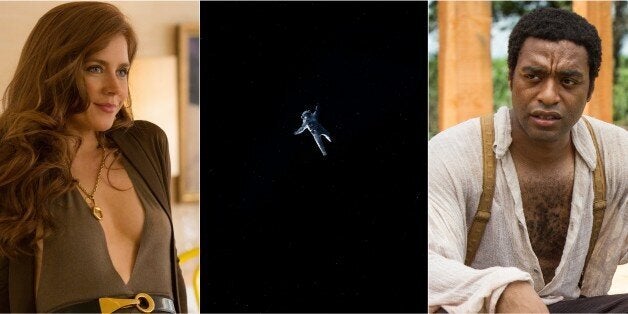 Welcome to For Your Consideration, an unapologetically obsessive conversation about the Oscar race. Between now and March 2, 2014, Vanity Fair digital director Michael Hogan and Huffington Post senior entertainment editor Christopher Rosen will survey the landscape in advance of the 86th annual Academy Awards.
Rosen: Hello, Mike! Here we are, our final email exchange of awards season (or at least the final correspondence for public consumption). What a trip it has been! We (I) thought "Saving Mr. Banks" would win Best Picture, Meryl Streep would get snubbed and Daniel Bruhl would become the next Christoph Waltz. Lots of woulds. No results. Yet here we stand, two days before the 86th annual Academy Awards with a pretty clear picture of who will win, right? It's Matthew McConaughey, Cate Blanchett, Jared Leto and Lupita Nyong'o. (As much as Jennifer Lawrence is our queen, I think this is the Age of Nyong'o; if she doesn't win Best Supporting Actress for "12 Years a Slave," I will be stunned.)
All that's left, then, is Best Picture: Will it be "Gravity," the film that should wind up with the most Oscars on Sunday night? What about "12 Years a Slave," the most important movie released in an age? Or could "American Hustle" sneak up on all these guys and steal the Oscar right out from under everyone?
Well, it will be "12 Years a Slave," and the why is basically what I just wrote: It's the most important movie that Hollywood has released in a long time, and it deals with a weighty issue. That kind of film rarely loses at the Oscars. Even "Crash" tried to discuss racism, however haphazardly, in a way that felt significant (or "significant"). It wasn't a speck on the social statement made by "Brokeback Mountain," but it was something Oscar voters could point to in an effort to save face. If "Gravity" wins, what will they say? "We really do hate space"?
Much was made this week about how Academy members never warmed to "12 Years a Slave." At the awards expert panel you hosted for Vanity Fair, our pal Peggy Siegal said many voters didn't even watch the film. That statement produced lots of teeth-gnashing, but it didn't really bother me. Call me (very) cynical, but I've long stopped expecting Oscar voters to actually watch everything they put on top of their ballots. The Academy Awards are about the brand. How will the brand look if it shuns "12 Years a Slave"?
Besides, I don't even think "Gravity" is the biggest threat to a "12 Years a Slave" win. It's "American Hustle," a consensus choice if I've ever seen one, and the type of film that will have the broad actors branch support that "Gravity" will not. If there's an upset for Best Picture, we'll see it there. "American Hustle" was in, it was out, it was there the whole time. We didn't know it. That's the art.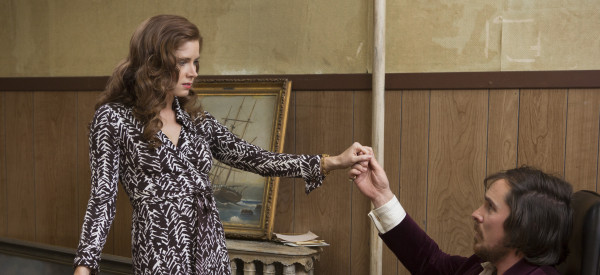 Hogan: Hey, Chris! I'm actually a lot less certain than you are about several of these races. Sure, Cate Blanchett and Jared Leto are locks to win, but I still think Lupita Nyong'o is vulnerable to the ever-popular Jennifer Lawrence. Thanks to her winning personality and eerily unerring fashion sense, Nyong'o has pulled off one of the fastest, most impressive rises to stardom ever, but you have to assume some older Academy voters still don't know her name -- and, yes, this race is close enough that I believe nonsense like that can make a difference.
I also think there's a small but real chance that Leonardo DiCaprio could upset Matthew McConaughey. In both cases, it will be interesting to see how eager voters are to spread the wealth around. If they want "American Hustle" to win something in the top six categories and feel that "Dallas Buyers Club" isn't strong enough to take home two acting statuettes in a year with so many worthy contenders, we could see a Blanchett, DiCaprio, Lawrence, Leto lineup. (You can see the vanityfair.com team's picks for every category right here.)
And then there's Best Picture. On Thursday night, at Vanity Fair's party for "American Hustle" in L.A., ace Oscar-picker Pete Hammond of Deadline.com told me he thinks "Gravity" will win -- but Hammond acknowledged that he's spoken to a lot of AMPAS members who voted for "Hustle." It's so close that we're all trying to master the details of the Academy's preferential voting system and then formulate a theory for how things will play out. The way it works is, voters rank the best-picture nominees from No. 1 to No. 9. Unless one movie gets a simple majority of votes -- an outcome no one expects -- the lowest-vote getter is eliminated and the No. 2 votes on the ballots it led become No. 1 votes. Got that? Great. My theory is that a lot of people will put "12 Years a Slave" down as No. 2 because, even if it's not their favorite, they know they should place it high. Hammond's is that everyone at least likes "Gravity," so that will be the consensus pick. The truth is, nobody knows what the heck is going to happen. So maybe this race isn't so boring after all!
You mentioned Peggy Siegal's statement at my panel, and I wanted to offer a clarification there. What she said was that she has "never seen such resistance" among Academy members to watching an individual film, with the implication being that most eventually did watch it. My sense is that the vast majority of AMPAS members take their responsibilities seriously and would consider it bad form to cast a No. 1 vote for a Best Picture nominee they hadn't seen -- which could in fact be bad news for "12 Years," if even a small minority never summoned the courage to put the screener in the tray. But your point is well taken: if ever there were a nominee "important" enough to vote for sight-unseen, it's probably this one.
But while there's still time to speculate, how about this for a historically weird scenario: "Gravity" and "American Hustle" are tied for the most nominations, with 10 apiece. If Cuaron somehow doesn't win Best Director and all our other "favorites" win, you could see both top nomination-getters shut out of the top six categories of Picture, Director, Actor, Actress, Supporting Actor, Supporting Actress.
Wouldn't that be some kind of record, Chris? You tell me. You're the genius up here. I only drive the bus.
Rosen: You don't even have to go back that far to find such a phenomenon: Martin Scorsese's "Hugo" earned 11 nominations in 2012, but didn't win a single top-six honor. Before that, co-nominations leader "Avatar" was shut out in the upper-half of the ballot at the 2010 ceremony. (That's year's other co-leader, "The Hurt Locker," fared a bit better as you'll remember.) Now, have we reached our destination yet? I'm finally ready to get off at the next stop.
Popular in the Community