Though a few TV shows have already bowed, tonight's pretty much the official kick-off of the 2015-2016 television season. That night when many of your old favorites (not to mention all of those about-to-debut sitcoms & dramas that network execs hope will soon become your new favorites) return to the air.
And speaking of return to the air ... Back in March of this year, the trades were filled with stories about how NBC was reviving "Coach." How executives at the Peacock Network had believed so strongly in the pitch that original series creator Barry Kemp had made (not to mention wanting to keep Emmy Award-winner Craig T. Nelson -- who, at that time, was just wrapping up a six year run on NBC's "Parenthood" -- on the reservation) that they had had immediately committed to a 13-episode, straight-to-series order. Which then prevented CBS, ABC & Fox from bidding on this project.
And as recently as last month (August 13th, to be exact), NBC Entertainment Chairman Bob Greenblatt was talking up this "Coach" revival during a Q & A session at the Television Critics Association's annual press tour. Going on & on about how excited his network was about getting the opportunity to air this " ... family show with a truly talented star and a great showrunner and a pre-sold title."
Eight days later, the pilot for the "Coach" reboot was shot on the Universal Lot. And by August 31st, NBC was already rapidly backing away from the project that Greenblatt had previously been so enthusiastic about. Revealing that this revival of the long-running series (which ran for nine seasons on ABC back in the 1990s) would now no longer be part of NBC's mid-season line-up.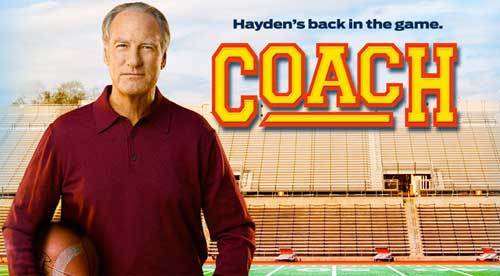 So what happened? While no one who works at the Peacock wants to go on the record about what exactly went wrong with this "Coach" reboot (especially since this revival was being produced by NBCUniversal's TV division), there have been whispers that the pilot felt dated. Which then made this sitcom seem like a bad fit for NBC and that 18-49 demographic which this network is so desperately chasing these days.
The only problem with the spin that NBC insiders are now trying to put on this "We-love-'Coach'-so-much-we're-going-to-make-a-13-episode-commitment-in-advance / this-show-will-no-longer-be-part-of-our-midseason-line-up" sudden reversal is that ... Well, that's not what audience members who actually attended the August 21st tapings of this "Coach" revival have been saying about this show.
According to these folks, the pilot that Barry Kemp & Co. put together did get the balance of entertainment elements just right. It managed to carry just enough characters over from "Coach" 's ABC incarnation to appeal to longtime fans of this sitcom while -- at the same time -- this pilot put Craig T. Nelson's Coach Fox character in a fresh enough setting that new viewers were sure to sample this show.
"What sort of fresh setting?," you ask. Well, as this "Coach" reboot is getting underway, 20 years have passed since the ABC version of this sitcom aired. And Tim, the baby that Hayden & Christine Fox had just adopted as the original incarnation of this series was drawing to a close, has now grown up. And just like his Dad, he's now coaching football.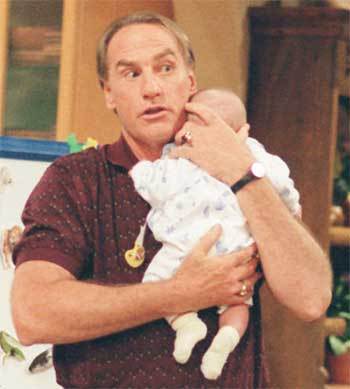 In the first scene of "Coach 2.0," we learn that Tim (who was played by Andrew Ridings. Who's probably best known for his work on "The Unbreakable Kimmy Schmidt") has just been offered the opportunity to move up from coaching high school football to the college level. The only hitch is that the school that's looking to hire Tim (i.e., The Pennsylvania Institute of Science & Technology. And -- yes -- Kemp & Co. got a lot of comedy mileage out of this school's initials: PIST) would also like young Mr. Fox to reach out to his Dad. See if Hayden might be interested in coming on board at PIST as Tim's assistant coach.
The next scene shows Tim at home discussing this career opportunity with his wife (played by Morgan Smith, who is currently playing Red in the national Wendy's restaurant ad campaign). And it's clear that Tim's wife is not a fan of Hayden and the way he behaves.
The show then jumps ahead to the younger Fox getting his Dad on the phone. And as the lights came up Craig T. Nelson in a cabin in the woods of Minnesota, it's clear that Hayden is in a bad way. It's nine years since Coach Fox has retired. More to the point, it's been almost a year since Hayden & Tim last talked.
"And why has it been so long since Father & Son have spoken?," you query. Because -- according to the backstory that Kemp created for this "Coach" reboot -- Christine (who was played by Shelley Fabares in the ABC incarnation of this sitcom) passed away the year previous. And Hayden -- given that he spends most days shambling about this remote cabin still dressed in his robe & pajamas -- clearly hasn't recovered from that loss.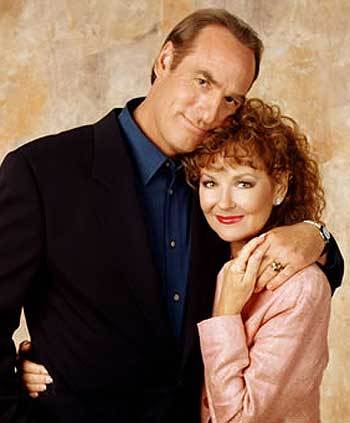 Which is why when the younger Coach Fox offers his Dad the job as assistant coach at PIST, Hayden immediately jumps at this opportunity. He's on the very next flight to Pennsylvania. And -- just as his daughter-in-law feared -- the elder Coach Fox immediately begins to take over. First by inviting his old special teams coach Michael "Dauber" Dybinski (played by Bill Fagerbakke, best known these days for his voice performance as Patrick Star on "SpongeBob SquarePants") to join the team at PIST without getting Tim's permission. And then by grumbling about his grandson, who -- much to Hayden's displeasure -- likes to play with dolls.
The taping of the pilot of this "Coach" reboot ended with a big family dinner at the younger Coach Fox's house. Where Dauber then reveals that he's married to Hayden's long-time nemesis, Coach Judy Watkins (AKA Stupid Judy. Played by comedian Pam Stone).
In short, the pilot episode for this "Coach" revival did what all good pilots do. It quickly sketched out the specific world this proposed television series would be set in. It also roughed out the relationships that this show's main characters have while hinting where the comedy & conflict in future episodes might come from.
And giving that the audience attending the evening taping of this "Coach" revival gave the show a standing O ... Well, Kemp & Co. thought that this pilot's premise had plenty of potential. That -- by turning Hayden into a grandfather and then giving this cranky character an extended family to deal with -- there was now fodder for further episodes that went well beyond the 13 which NBC had already committed to.
And just so you know: The audience at the afternoon taping of the "Coach" reboot pilot also stood up. But not for the same reason as the evening audience. To explain: The back row of the grandstands that had been set up inside of this soundstage suddenly came loose. And if it weren't for the fact that these seats were filled with Marines (who -- thanks to all of their military training -- are pretty quick on their feet), the taping of this particular situation comedy might have had a very unhappy ending.
And speaking of unhappy endings ... On the heels of NBC execs suddenly changing their minds about this "Coach" reboot, the revival of this long-running ABC sitcom is currently in limbo. Suits who work in programming at the Peacock insist that there's nothing essentially wrong with this Universal-produced show. It's just that -- when you take into consideration the rest of NBC's current primetime line-up -- a "Coach" continuation would be a poor fit.
Which -- when you consider that NBC was once the home of hugely popular, high quality, half hour-long comedies like "Cheers," "Seinfeld," "Frasier," "Friends," "Third Rock from the Sun," "Will & Grace," and "The Cosby Show" -- the fact that the Peacock supposedly can't find space for a single family-friendly comedy amid all of those police procedurals & reality competitions that this network now airs ... is just sad.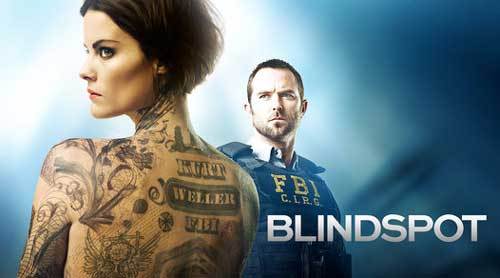 You want to know the really ironic part: Among the new shows that will be debuting on NBC tonight is a new hour-long drama called "Blindspot." And given that the Peacock could easily have used its Sunday Night Football line-up as a natural way to promote the proposed midseason revival of this long-running ABC sitcom to sports fans ... Well, here's hoping that NBC execs didn't reveal their own blindspots when they opted to bench this "Coach" reboot.
Calling all HuffPost superfans!
Sign up for membership to become a founding member and help shape HuffPost's next chapter