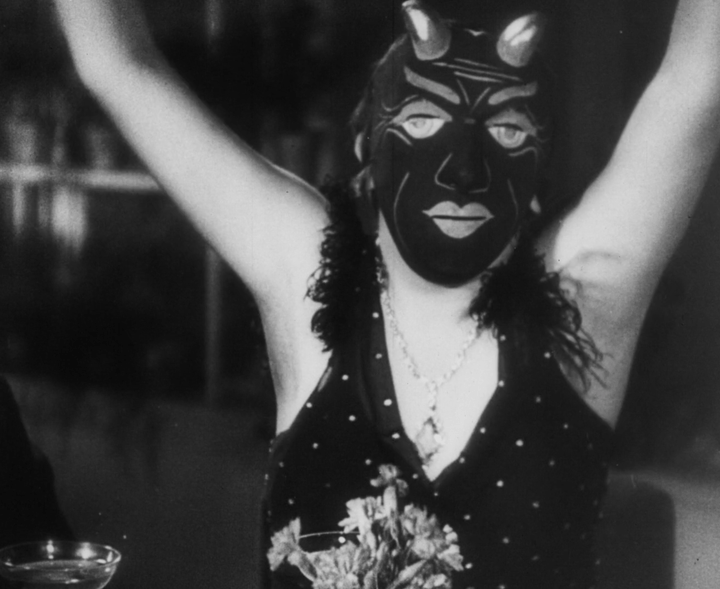 In 1623, New York City housed twenty-three Jews. Try forming a minyan back then.
By 1750, three hundred were hobnobbing. A century later, 80,000. And as of 2012, if every one of the persuasion residing in the Big Apple ate a bagel at the same time, over 1,540,000 would be needed, and no doubt the East Coast supply of smoked lox would be depleted.
Yet many of my students have no idea of what it is to be one of the "chosen" people. The prejudicial treatment American Jews faced in the past century on the streets, in industries such as banking, and at universities such as Yale, comes as a complete surprise.
Emma Green in her 2016 Atlantic article, "Are Jews White?" noted that "[f]rom the earliest days of the American republic, Jews were technically considered white, at least in a legal sense." "Legal" only goes so far. "Since the FBI first began reporting hate-crime statistics in 1995, . . . more than 80 percent of religiously motivated crimes were against Jews. These days, that percentage is closer to 50 percent—a sign not that Jews are safer, but that other groups have been increasingly targeted."
So in my theatre course this past semester, after we did Blacks with Amiri Baraka's Dutchman, and Muslims with Yussef El Guindi's Back of the Throat, Funny Girl was screened. Among numerous topics the PowerPoint for that class addressed were Fanny Brice and her plastic surgery, which incited Dorothy Parker to note the star "cut off her nose to spite her race"; Father Coughlin's anti-Semitic radio rants; the uproar over Omar Sharif's casting as "Mr. Brice"; and how Barbra Streisand made the "Jewish look" sexy.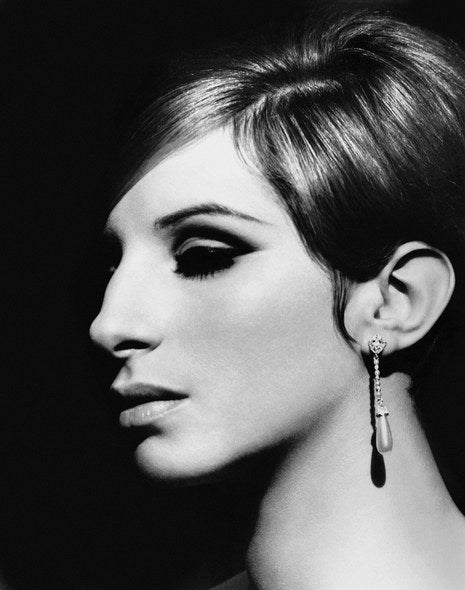 "What was so amazing about Streisand was her aggressive ethnicity," Camille Paglia once avowed. "The Nose, which she refused to have changed, was so defiantly ethnic. It was a truly revolutionary persona. She was a brilliant new icon of modern womanhood."
William Wyler's adaption of the stage musical is transformative for many millennials. Whether wearing a hijab, sporting a yarmulke, or bareheaded, my students embrace Streisand's Brice and the star/character's professional chutzpah and personal insecurity.
Cinema clearly can battle ignorance, bigotry, and apathy (or not). Take Israel's current Oscar contender for Best Foreign Film, Samuel Maoz's superb Foxtrot. The "death" of a son, meandering camels, porn mags, the Holocaust, checkpoint abuse, parents smoking pot, and callous military indifference are masterfully pieced together with a surreal artist's eye to create an at-times blackly comic, at-times tragic metaphor for the current state of Israel. Here is a complex picture of a nation seemingly as much at war with itself as it is with others. Foxtrot's an entertainment that decimates the capability to stereotype a whole people.
But one movie can only do so much . . . while a film festival can do much, much more, so welcome to the 27th annual New York Jewish Film Festival (January 10-23) that is presented jointly by the Jewish Museum and the Film Society of Lincoln Center. Its slate of 37 offerings from Israel, Morocco, France, Germany, Tunisia, the U.S., and Russia for starters, offers any neophyte to Judaism an abundance of impressions, facts, and tales to digest that are at times inspiring, frustrating, tear-producing, and/or laugh inducing.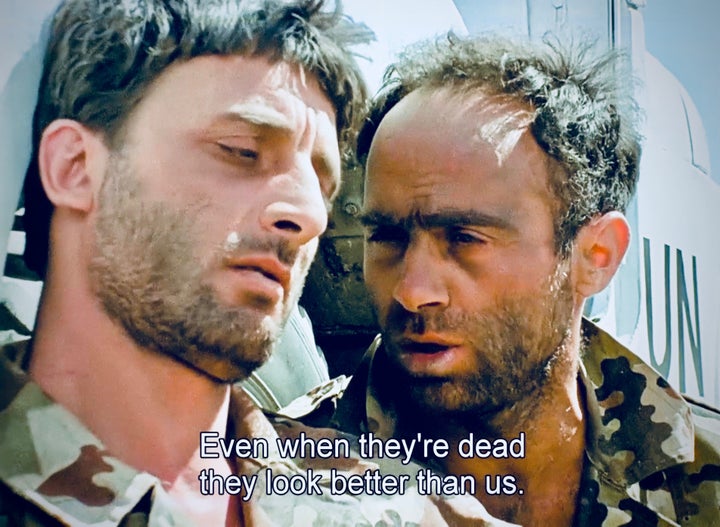 A true must-see is writer/director Rafi Bukace's digitally restored Avanti Popolo from 1986, one of the five classics from the past being rediscovered here for a modern generation. This often-hilarious antiwar tale with devastating twinges chronicles two hapless Egyptian soldiers trying to get home to Cairo after the Six-Day War of 1967 ends. Gassan (Suhel Haddad) dreams of meeting the fiancée of a fellow soldier who died at his side. (He's only viewed her photo.) His ditzy cohort Haled (Salim Dau), a stage actor, fantasizes about achieving stardom in a part that would make females swoon. His only leading role so far, however, was as Shylock, which earned him the nickname "The Jew" amongst his compatriots.
The Muslim duo's trek through the Sinai desert causes them to hook up with a dead Swedish UN peacekeeper and encounter their first bottles of whiskey with dire results. Add some friendly and less-so Israeli soldiers; a British reporter who's upset the fighting's ended so quickly ("The war's over when I say it's over"); a bunny, plus a startling finale, and you'll understand why Avanti Popolo was so embraced and condemned upon its release.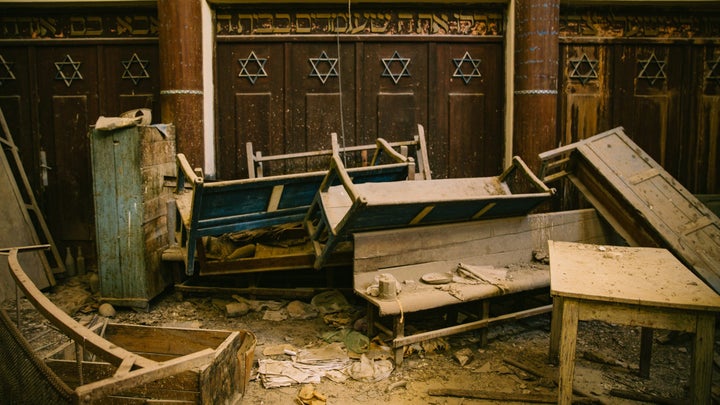 The most eloquent 16 minutes you'll experience this year belong to Margaux Fitoussi and Mo Scarpelli's short "El Hara." Here's a portrait of what was once the Jewish quarter of Tunis, utilizing both modern footage of the starkly colored city and the reminiscences of the author Albert Memmi, who was born there in 1920. At times, over resplendent visuals, we hear an interview with the writer in his adopted Paris. Otherwise, the words read are from his writings.
Please note that Memmi's literary fans have included Albert Camus and Jean-Paul Sartre, both of whom penned prefaces to his works, respectively the novel The Pillar of Salt (1953) and his most well-known work of non-fiction, The Colonizer and the Colonized (1957).
"I am Tunisian, but Jewish. I am the city's illegitimate son. The child of a whore of a city, whose heart has been divided among all those to whom she has been a slave," we hear as the camera scans abandoned alleyways, jaded felines at rest, or scraps of garbage in flight.
Memi, who had been held captive in a forced labor camp after the Nazi takeover of Tunisia, eventually escaped: "The ghetto is at once the sign of Jewish misery and at the same time it saved them in a certain way." At least in the ghetto, Jews didn't have to fear their own kind.
He then notes, "If the world is such a tissue of lies and hatred as here, then life is but endless despair," but "El Hara" and Memmi's craft clearly make the case for a much more optimistic conclusion.
Rernan Schorr's Late Summer Blues (1986) is another digitally enhanced offering in "From the Vaults" section of the festival. Winner of the "Silver Menorah" for Best Film, Best Screenplay, and Best Original Score, this often comical paean to hormonal carryings-on was a major success on its release, and one can see how those who were teens at the time hold it nostalgically dear now.
The time is June 1970 during the War of Attrition. A bunch of Israeli high schoolers are about to graduate, and that means service in the army, and a possible demise before they can even taste living a little. The anti-war movement, which is in high gear in the States and Europe, trickles down to their festivities as the group romps around beaches, listens to obits of war casualties on the radio, and plans to put on a final school show, which promises to be one bristling with protest plus a roster of Dylanesque tunes and conceptual choreography.
Arelah (Dor Zweigenbom), the sincerest conscientious objector among his pals, spray-paints protest slogans on every blank wall he passes, especially when he loses the object of his desire to another chap. However, he's taken down a bit by Kobi (Sharon Bar-Ziv), who decides to get married before he's shipped off: "I'm sick of your bullshit, Arelah. Get it into your head. If we're not strong, there will be no peace. And strong means the army, and the army means getting killed, and whoever can't get that is either a coward or an idiot."
Earlier on, during a noshing scene, a lad's father laments: "After the atrocities of World War II, we thought there wouldn't be any more wars for at least 1000 years. Then the War of Independence in '48. We thought, this is it. Then the Sinai Campaign, the Six-Day War . . . What are we to do?"
By the time the cast sings, "It's Good to Die for Your Country," you'll realize not much has changed in three decades.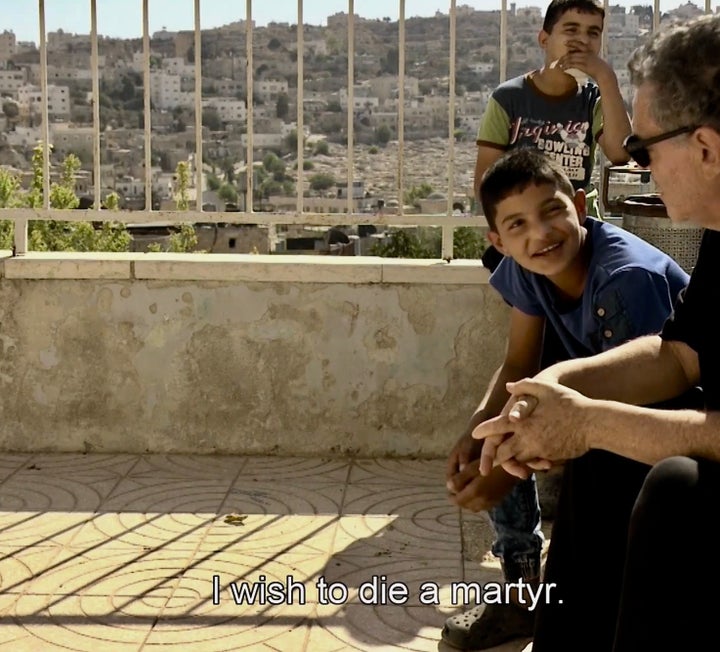 And for four decades, the acclaimed Israeli director who has best chronicled the Middle East's recalcitrance towards a peaceful solution is Amos Gitai.
One of Israel's most industrious helmers, this celluloid firebrand has directed over 80 shorts, documentaries and narratives since the early '70s, many scrutinizing Israel in an severely critical manner, from Orthodox misogyny (Kadosh (1999)) to his war experiences during which he was wounded (Kippur (2000) ), to a story of a residence, from its Arab owners to the Israelis who took ownership (House (1980)). The latter documentary was made for Israeli TV but was deemed inappropriate, and if Gitai hadn't smuggled it out of the station, it would have been destroyed.
His latest, West of the Jordan River, is just as scathing as his previous offerings, but much more streamlined than some of his earlier non-fiction ventures.
"I'm making a film which will have entries like a travel diary . . . and it will chronicle the negotiations between Israelis and Palestinians . . . . Like an archaeologist, I want to scratch layer after layer to get to the substance of the matter," Gitai notes in film's opening moments.
What follows are scenes from the past and present, but sadly not from future due to the constraints of reality. There's an interview with the assassinated striver for peace, Prime Minister Yitzhak Rabin, plus archival footage of him with Bill Clinton.
Moving on, there's a young Arab boy in 1994, running to and fro in a haphazard manner, determinedly trying to sell strawberries to passing cars and indifferent Israeli soldiers at the Erez Checkpoint on the Israeli/Gaza border. The scene goes on for several minutes so you can't help but ponder his innocence and his chances at overcoming the circumstances he was born into.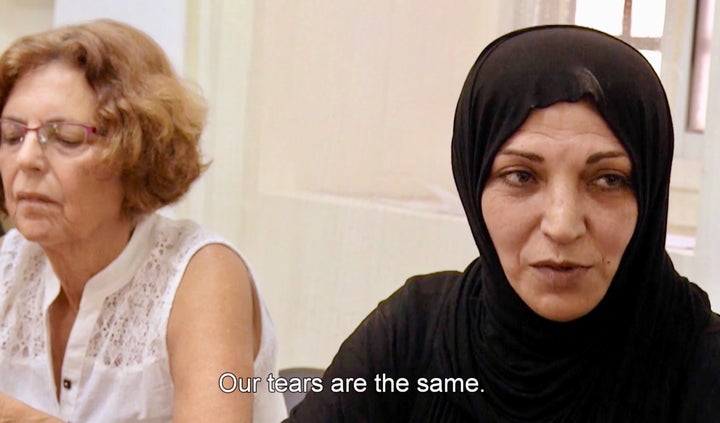 Later, a Palestinian interviewed through Gitai's car window notes: "This situation is shitty. Gaza is completely closed off. We don't have any factories. We want to work in Israel, but they won't let us in. How are we going to eat? We don't have anything."
Then within Gaza, another Palestinian avows, "I'm against the peace process, I'm a member of Hamas. I went to prison for that. Peace doesn't do anything concrete."
Cut to Rabin explaining why he made a deal with the PLO: "Peace can be made with enemies, sometimes even the toughest enemies."
Jump to the more current interviews with members of Breaking the Silence, a group made up of veterans of the Israeli Defense Forces, who monitor the mistreatment of Arabs by the military: "Our government is insane. Crazy settlers run the country."
Not so crazy is the Parents Circle Families Forum, where both Israeli and Palestinian women who have lost a family member to the other side meet and mourn and hope, amazed that they are being comforted by folks they once hated.
Back and forth, like a Ping Pong ball, arguments bounce. Ali, a fifth grader, says with a big innocent smile, that he wants to grow up to be a martyr "to go next to Allah." Michael Froman, a settler, insists, "This land belongs to no one. It belongs to God." And Haaretz journalist Ari Shavit warns: "We have about ten years or so. Israel won't collapse nor be destroyed, nor die in ten years. But if Israel doesn't change course, if it doesn't make a dramatic political turn, in less than ten years, we'll pass the point of no return. We will be solely responsible for Israel's suicide."
As hopeless as this sounds, one senses that Gitai, with every new IMDB listing added to his name, feels that there is still reason for optimism. And in fact, that's the reality of this beautifully, wisely curated festival.
Popular in the Community