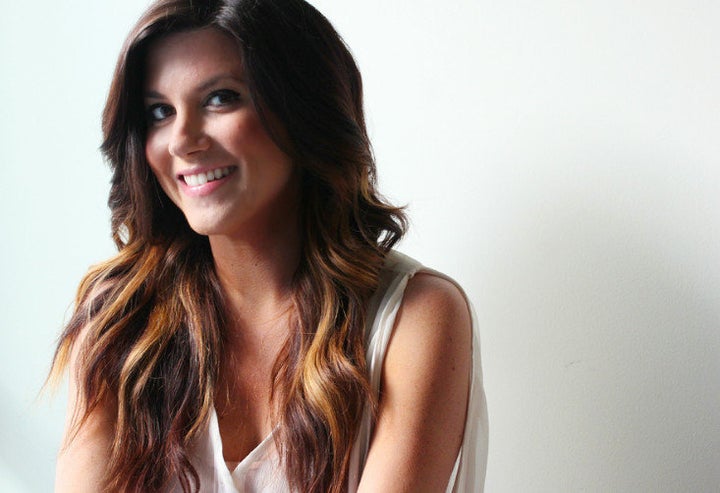 When #SOYEAHDUH went live last month, it wasn't long before the Chicago-centric Tumblr blog, which riffs on city life through the use of animated .gifs, to rack up the likes, reblogs and speculation: Who was the wizard behind the curtain?
Wonder no further, Chicago: Lisa Frame, the woman behind the anonymous .gifs, has graciously granted her exclusive reveal interview to us here at HuffPost.
We recently spoke with Frame about her ever-popular blog -- and why she's ready to move on.
HuffPost: What was the impetus for you to create #SOYEAHDUH? Were you surprised to see how it took off so quickly?
Lisa Frame: #SOYEAHDUH was created on a Friday night, after a long business trip I took to San Francisco. I was missing Chicago and too tired to go out so I just started creating silly posts about my life and experience in Chicago. I knew blogs centered around .Gifs were a rising trend so I figured "why not make one about Chicago." So I did!
I shared one post that night on my personal Twitter account (@LisaFrame) and I honestly didn't think anyone would really care. By the following Monday #SOYEAHDUH was featured in three Chicago editorials and I was super shocked. Mostly because my humor is pretty silly and I had no idea it could resonate with some many different types of people.
HP: How did you choose the issues and topics you addressed with your .gifs?
LF: #SOYEAHDUH is pretty much a diary of my life. I haven't posted anything that doesn't resonate with me personally so the topics I've addressed are just day-in-the-life .gifs of myself or experiences my friends have shared with me.
HP: Given its success, why are you ready to "go public" now?
LF: Ha! Well, someone has been trying to hack into the blog for a few days now that I figured, okay, my 15 minutes might be over. Why not go out with a bang and just admit it? Also, my friends have written, talked and tweeted about #SOYEAHDUH so they are going to die when they find out it was me all along.
Also, It's been so refreshing to see how many amazing people have reached out to #SOYEAHDUH that I would love to meet but I can't because of the "wizard behind the curtain" thing going on. I'm excited to be transparent and give high fives to my new blog friends. We clearly all hang out at the same spots and love the same food.
HP: What do you think your blog's success says about what sort of content tends to attract the most attention online today?
LF: As a digital strategist by profession, this whole experience has been really exciting! The social web is a mesmerizing place and if you really analyze search volume trends you can really learn a lot about content and what creates a search "tipping point" so to speak. I have to say humor and community (the Chicago niche) were #SOYEAHDUH'S main attraction.
When I'm helping brands get rad online I have three starting points: First, to know why you're blogging. No seriously, why are you blogging? Make people laugh? Educate? Show off your handy skills? Stick to your why.
Then, to write good shit. Don't post just to post. If you have writer's block, who cares? Take a day off.
And don't try to please everyone - you can't please everybody and that's OK. In fact, that's the best part! Hone in on your core audience and focus on their beliefs, value systems and have fun! They are the ones who will stick up for you when there are trolls, haters, naysayers, too!
HP: How do you envision SYD continuing on going forward?
LF: Moving forward I'd really like to have the readers submit their .gif stories so I can feature them instead of being heavily focused on just my experiences. I also don't want to force anything either -- if it dies after I go public, so be it. It was really fun and I learned so much from this!
HP: Finally, with summer officially here I'm curious: What are some of your favorite things about summer in Chicago?
LF: I love that the population doubles in Chicago! You can't walk 20 feet without seeing someone you know or someone you want to get to know. I also love the city's energy and everyone's positivity. I can walk around Wicker Park for hours just peoplewatching and smiling.
Calling all HuffPost superfans!
Sign up for membership to become a founding member and help shape HuffPost's next chapter
BEFORE YOU GO
PHOTO GALLERY
Living In Chicago, According To So Yeah Duh