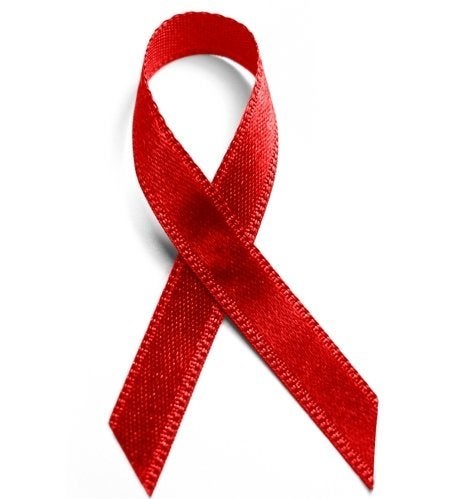 This past weekend, students, activists, performers, celebrities, and corporate sponsors came together to fight ignorance, demystify pediatric AIDS, and raise money for research and resources. Causecast is proud to recognize these change-makers and their participation in the largest student-run philanthropic event on the West Coast.
The eighth annual Dance Marathon took place on February 21-22, 2009 on the UCLA campus in the spacious Ackerman Grand Ballroom. The event commenced at 11: 00 a.m. on Saturday and continued for 26 hours until 1:00 p.m. on Sunday.
Through all-student efforts, Dance Marathon at UCLA has raised more than $1.7 million over the past seven years to benefit the Elizabeth Glaser Pediatric AIDS Foundation, One Heartland, and Project Kindle. This year 728 dancers remained on their feet for a full 26 hours, acknowledging the struggle of children infected with HIV by fighting their own personal battle. 1250 more students stopped by to "morale" for three-hour shifts and 150 volunteered to help keep the event running smoothly. With student involvement at a record high, this year's event raised a staggering $362,741.94 going towards the event's three amazing beneficiaries.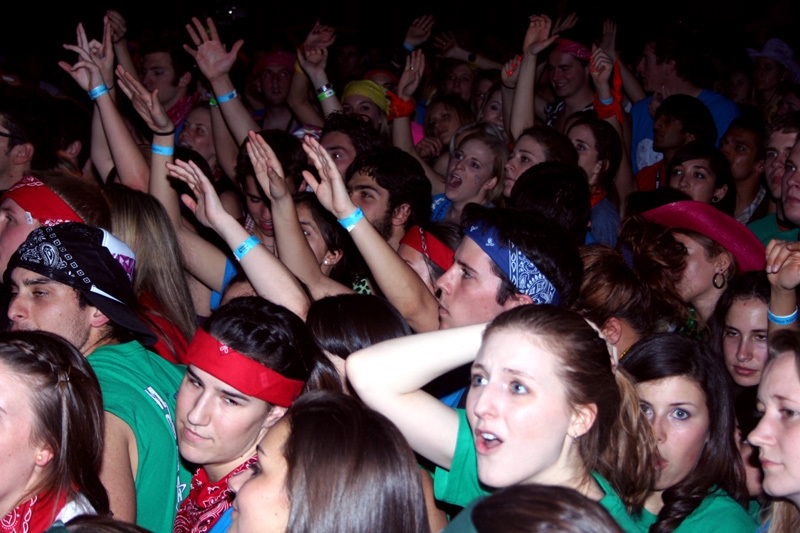 "This is truly a threshold year for Dance Marathon - the event has become a UCLA tradition," said George Fistonich, the Director of Operations. "It is so inspiring to me that all this work is done not by professional organizations, but by students."
Assistant Director Taylor Wirth similarly commended his fellow students for taking a stand in an international fight.
"Dance Marathon places students at the forefront of social change, illustrating that this generation will not simply sit back and watch injustice unfold," Wirth said.
When the red carpet rolled out on Saturday at 6:00 pm, the celebrity appearances provided the perfect dream-come-true opportunity for special guests from One Heartland and Project Kindle - campers who have been living with HIV for most of their lives. Celebrity guests included Kate Flannery (The Office), Rick Neuheisel (UCLA Football Coach), Stacy Keibler (Dancing with the Stars), Layla Kaleigh (America's Best Dance Crew), Jonathan Bennett (Mean Girls), Candis Cayne (Dirty Sexy Money), Kimberley Caldwell (American Idol, TV Guide), Kimberley Locke (American Idol), Robbie Amell (Picture This, Life with Derek), and special guest performance from Talib Kweli.
Ultimately, the effects of Dance Marathon on the UCLA community extend far beyond a single weekend. Many students become deeply and personally connected to the cause, going on to volunteer at the camps that are funded through Project Kindle and One Heartland. Working to provide an experience filled with outdoor fun, art, drama, campfires, scavenger hunts, and other summer camp traditions, volunteers help to create a haven for those stigmatized by HIV/AIDS and a support group for those seeking to discuss their statuses free from judgment.
"Kids can attend these camps and feel like any other child whereas in their daily lives there are often times where they are ostracized or identified by their HIV status alone," said Afarin Davari, the Director of Community Outreach and Education. "At camp no child is singled out as different; everyone is just there to have fun."
If you have a story about people giving back and changing the world, please let us know. We'd like nothing more than to raise awareness about about the causes you are involved in and help you make a difference.
Causecast is a coalition of change-makers, problem solvers and every day people working together to change the world. We combine the powers of media, entertainment, philanthropy and business for the greater good. In short, Causecast is a community of people like you and nonprofits that are actively involved in causes like child slavery, global warming, mentoring programs, animal rights and autism research, just to name a few.
Our community is growing and we're building a movement. Join us at Causecast.org.