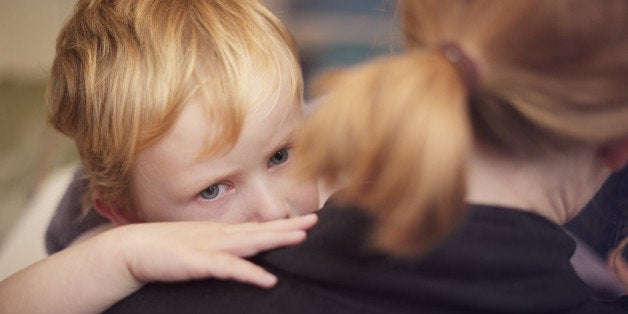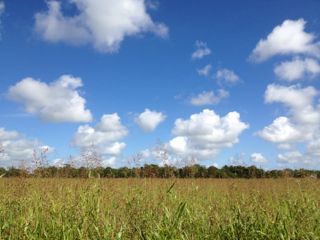 But do we really need another "should" in our lives? And besides, who's got the time to sit and contemplate their navels for 20 minutes a day? Between the kids, the job, the rush for the bus, the lunch eaten at the desk, the unread emails, the never ending to-do list and that little sliver of time that we have to ourselves where all we want to do is read one of the books on that ever-growing pile or catch the latest TV show that everyone's been raving about, who on earth has time to meditate?
We might start off with good intentions and create a small space in our homes and lives to sit and breathe for 20 minutes a day, but as time goes on and life remains hectic that meditation time is the first thing to go. And fair enough, especially if we've turned it into just another dot point on our "must do because it's good for me" list.
Or maybe we've tried to sit and meditate but our thought are so wild and crazy that we've given up and labelled ourselves as hopeless because we really don't get this "still the mind" stuff.
Here's something radical. Don't meditate. Don't even try. Give up on it entirely. Let go of the whole meditation schtick. Elle MacPherson might be really good at it, but you're never going to look like her by meditating anyway, so it's time to give something else a go.
Renate Ogilvie is a Buddhist psychotherapist who's taught at Buddhist centers around the world for over 20 years. You think she'd be pretty good at meditation. Wrong. She confesses to not meditating regularly and really relates to those who find it hard to find time to do it. She knows it's a crazy busy world we live in. Instead she suggests a kind of non-meditation. She calls it "joyful resting." In joyful resting, we're not after results. We're not chasing after anything or any feeling. All we're doing is resting. "It's like dancing," she says. "You don't do it to arrive anywhere." You do it because you enjoy it and who doesn't enjoy resting even for just five minutes. And that's the other thing. Joyful resting is to be done for only five to 10 minutes, no more. It's never a chore. Never a time suck.
So how do you do this joyful resting thing? You can sit or lie down, have your eyes open or closed. Observe how your body feels but don't judge it. It is what it is, that's all. Observe what comes up in your mind. If you have a recurring thought allow it to be a recurring thought. There's no need to change anything. Just relax. We are not responsible for the thoughts arising in our minds, we are not anger, resentment, fear. However we are responsible for what we do with them. In joyful resting we are not doing anything so let those thoughts and feelings fade and be replaced by joy. We are resting, we are doing nothing. Hooray! How wonderful. No expectation, no judging. What a luxury. Who wouldn't want to do that at least once a day. And as it's only for five to 10 minutes you can do it anywhere, anytime. You could even do it in a board meeting. You might enjoy the meeting more.
And what about those wild and crazy thoughts, the thoughts that make us think we can't meditate? In joyful resting it's like we're on a warm and sunny beach. The ocean might be turbulent, the surf might be huge but we are safe on the beach enjoying the sunshine. We can observe that wild and crazy ocean but we don't have to do anything about it. We can just relax. However if we decide to stop that joyful resting, walk towards the surf and jump in, well that's a whole other story.
Mary-Lou Stephens' meditation memoir, Sex, Drugs and Meditation, is the true story of how meditation helped changed her life, save her job and find a husband. You can buy it here.