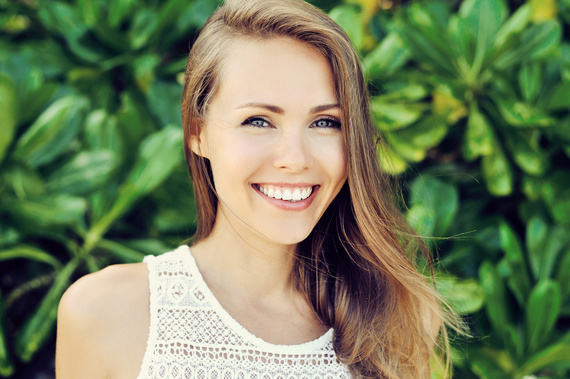 Paul Tarasenko via adobe stock images
There's a superfood that's about to be huge, and you should know about it. Moringa is a tree that grows extraordinarily fast in environments where most other plants can't survive -- dry, semi arid places like Darfur and southern Ethiopia, in addition to tropical climates. But this isn't what makes moringa so special. It has a nutritional profile that is astounding, particularly because many of the remarkable claims about the nutrient density of the plant have been validated by top researchers and are starting to be widely recognized.
What are some of the nutritional properties that make it a superfood? The protein content is impressive. Moringa is a rare plant that contains all nine essential amino acids. Usually this type of amino acid profile is found only in animal foods. The vitamin and mineral content is equally remarkable, with high quantities of vitamin A, vitamin C, iron and calcium. The plant leaves are bursting with antioxidants and a wide variety of polyphenols, phenolic acids as well as flavonoids and glucosinolates that provide a plethora of positive effects. Research is showing that these substances lower blood sugar, regulate blood pressure and cholesterol and act as antiulcer, antitumor and anti-inflammatory agents.
One tablespoon of moringa leaf powder contains:
2 g protein
110 percent RDA Vitamin A
16 percent RDA calcium
28 percent RDA Vit E
85 percent RDA Riboflavin
48 percent RDA Vit C
10 percent RDA Iron
It's like a multivitamin in natural form.
The taste of the powder is grassy and earthy. If you get a chance to try the leaves (which are not widely available in the U.S. yet, though given the increasing awareness and consumer interest, this is only a matter of time) they are delicate and flavorful, reminiscent of spinach but with slightly more bitterness and complexity.
While I was working in Khartoum, Sudan a few years ago, I planted some moringa seedlings in my garden. Even in the dry climate of Khartoum, the seedlings flourished and were over 10 feet tall within four months. I would pick the leaves and put them in salads, smoothies and omelets. The project I was working on to treat malnutrition in Darfur encouraged local farmers to increase production of fruits and vegetables. I asked my staff to include moringa in the seed basket we provided to the farmers -- an ideal input to help prevent some of the chronic malnutrition the region faces.
Other organizations and donors are beginning to catch on to the benefits of moringa, too. It has the potential to make a massive impact in countries that bear the burden of malnutrition, where 3 million deaths in children under five years are due to lack of adequate calories and protein. There has been recent discussion about the importance of protein in treatment of malnutrition. However, one of the barriers always cited is the high cost of "good" protein, i.e., animal protein. With the leaves containing 30 percent protein and the ability to grow quickly even in harsh environments, moringa is a unique plant that can be a major part of the solution.
Green World Campaign (GWC) is one organization that is using moringa to support eco-agriculture to heal degraded land, increase rural incomes, food security and combat climate change. Marc Barasch, the dynamic founder/director of GWC, recently founded a moringa-based social enterprise he calls a "regenerative food industry." It is mobilizing co-ops of tens of thousands of farmers in Nigeria who still practice traditional agro-forestry methods to add more of the trees to their small, biodiverse plots. The venture was recently honored by the World Resources Institute during the Paris climate conference as an important new player in AFR100 (an initiative to restore 100 million hectares of land in Africa by 2030). Marc and his partners are convinced that moringa, which they have started calling "the compassion tree," will form the basis for a large-scale business that will help to achieve the vital and urgent goal of GWC: ReGreen the World in One Generation.
In the U.S., moringa isn't a household name like kale is, yet. Health foods distributors are beginning to stock it as more consumers become aware of the benefits of this plant. Kuli Kuli, started by a former Peace Corps volunteer who learned about moringa while serving in Africa, has created a line of moringa-based products including bars, powder and energy drinks. Whole Foods is one grocery store that carries moringa powder, otherwise it can be purchased online. Using the powder is easy and there's plenty of room for creativity. Many people like to mix it into their smoothies. I recently made oatmeal then stirred in a tablespoon of the powder for an extra nutritional boost.
I'd love to hear in the comments below if you've heard of moringa and if so, how you use it.
CORRECTION: A previous version of this post stated one tablespoon of moringa leaf powder contains 140 percent RDA Vit B12. This is inaccurate and has been redacted.
Popular in the Community