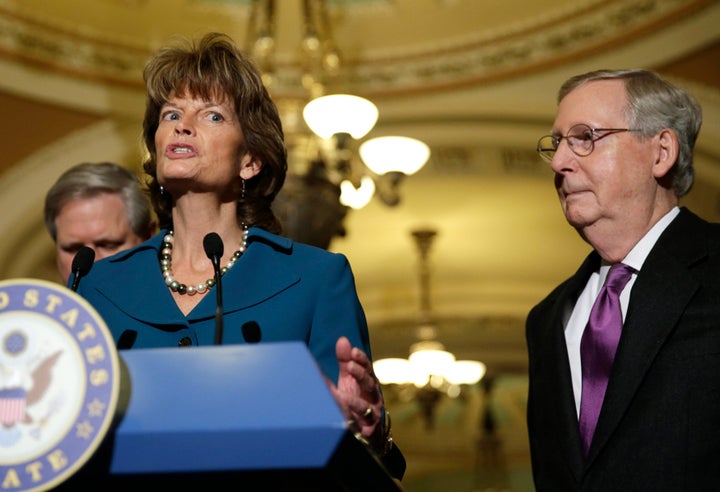 Dear Senator Lisa Murkowski:
You paid attention to the efforts against Betsy DeVos. You saw the thousands of people who mobilized to oppose her nomination to be the U.S. Secretary of Education. You read emails, listened to phone calls, and watched people march in front of your office. And, to your credit, you heard them. So regardless of how the rest of your colleagues vote on Mrs. DeVos' confirmation, you have at least shown that you did your part to protect K-12 public education from being ruined. Congratulations.
But I'm sorry, Senator Murkowski, if I am not as enthusiastic as others. As a brown-skinned Filipino immigrant with Alaska Native children, I'm sorry but I cannot be thrilled. The reason I'm not celebrating is because you've stayed silent about Jeff Sessions - the nominee to be the next U.S. Attorney General. I can't give you props because you've stayed silent about the proposed "wall," the Muslim ban, the widespread anti-immigration sentiments, and the rampant racism permeating our country right now - things Jeff Sessions have undoubtedly contributed to.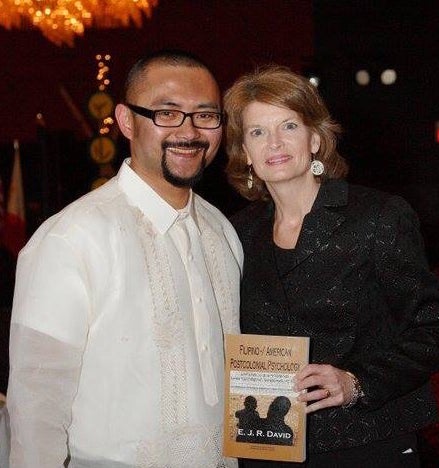 So you might be wondering, what does Jeff Sessions have to do with K-12 public education?
A lot, especially in our great state of Alaska. Please let me explain.
Our state repeatedly brags about the diversity of its schools. In fact, you mentioned the diversity of our schools during your senate speech announcing your intention to not support DeVos. I am glad you alluded to the fact that the top three most racially diverse public high schools in the U.S. are in Anchorage; the top four - and six of the top ten - most racially diverse public middle schools in the country are also in Anchorage; and the top 19 out of the 20 most racially diverse public elementary schools in the U.S. are in Anchorage!
Well, Senator Murkowski, Jeff Sessions doesn't value that diversity. Mr. Sessions' history of racism is troubling, as instances of racism have plagued his entire career. For example, as a U.S. attorney in Alabama he was denied a federal judgeship because his colleagues testified that Sessions called the NAACP "un-American" and "Communist-inspired", that he used the n-word, and that he considered the Ku Klux Klan "okay."
In addition, Mr. Sessions wants to use the "forces of assimilation" to make us all the same, and this is not good for Alaska's highly diverse population, particularly our Alaska Native communities who compose 19% of our state, with their painful history of colonialism and boarding schools that attempted to erase their cultures and forced them to assimilate. So that diversity you mentioned? Jeff Sessions has made it very clear that he wants to erase that and force everyone to be the same instead!
Even further, as you probably know Senator Murkowski, a big reason for our state's diversity is our immigrant population, which has grown by 19.4% from 2010 to 2014 – the third fastest growth among all states (national growth rate is 5.8%)! Around 8% of our state population are immigrants, and they have significantly enriched our state.
But Mr. Sessions is against immigration, erroneously calling legal immigration the "primary source of low-wage immigration into the United States," and arguing for "slowing the pace of new arrivals." Furthermore, Jeff Sessions has been calling for a Muslim ban for at least a year now, and it's very likely that his ideology was instrumental in the recent executive orders that banned immigrants and refugees from seven predominantly Muslim countries.
Senator Murkowski, a big chunk of our state's population – at least 31% - are peoples of color, immigrants, or refugees, and many of them are students or employees in our schools. Jeff Sessions has made it very clear that he either wants to keep them out, force them out, break up their families, or keep their families separated. At the very least, Jeff Sessions won't make them feel welcome and valued in Alaska or anywhere else in the country.
Finally, as you noted in your senate speech, many of our schools are in rural areas – 82% of them, to be exact. And many of these rural areas are being threatened by climate change. Problems related to coastal erosion, increased storm effects, sea ice retreat, and permafrost melt have led the villages of Shishmaref, Kivalina, and Newtok to start planning for relocation. The U.S. Army Corps of Engineers has identified over 160 additional rural Alaskan communities threatened by erosion. It's clear that climate change is already impacting Alaska.
But Mr. Sessions doesn't believe that climate change is real. He has claimed that "Carbon pollution is…really not a pollutant…and it doesn't harm anybody except that it might include temperature increases." Mr. Sessions doesn't seem to understand that these temperature increases have been having harmful impacts on Alaska, especially our rural communities where many of our Native brothers and sisters live, and where many of these schools you claim to be protecting are located.
So sure, it looks like you've done your part in trying to protect K-12 public education from Mrs. DeVos. Well done on that, Senator. But who are you protecting it for? Are you protecting it for all students, teachers, administrators, staff, and their families? Your silence and inaction about Jeff Sessions tell me that you are protecting K-12 public education for only some people. Sure, you seem to have demonstrated that you care about our schools, but your silence and implicit support of Jeff Sessions suggest you don't really care about the diverse students and employees who go there.
So let me be clear, Senator Murkowski: Your support for Jeff Sessions as U.S. Attorney General is a failure to recognize the humanity and basic dignity of the peoples of color, indigenous peoples, immigrants, and refugees in Alaska.
So yeah, nice job listening to your constituents - to some of your constituents. I sincerely hope that this leads to quality education for students and to meaningful careers for the teachers, administrators, and staff. I genuinely hope we get better schools. I just hope, Senator Murkowski, that people like me and our children – the peoples of color, the indigenous peoples, the immigrants, and the refugees – are also welcome in these schools, and that we all get to study or work there too.
Alaskan, Immigrant, Your Constituent
CC: Senator Dan Sullivan, Congressman Don Young