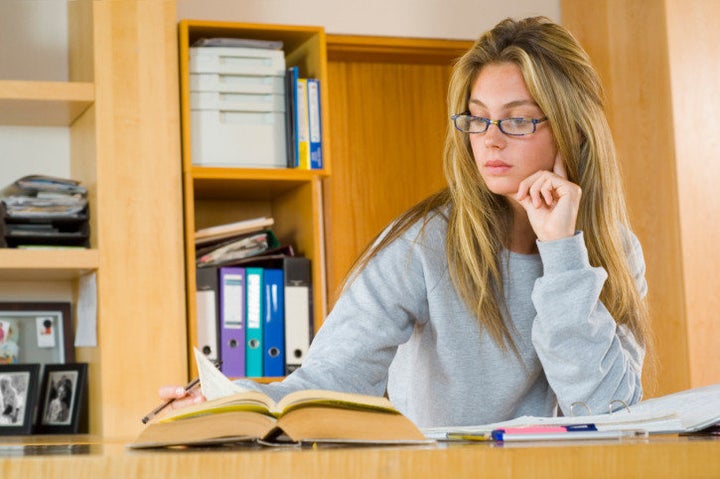 (Note: I teach creative writing to undergraduates and am often approached by students who want to know whether they should get an MFA and how they should go about it if they decide to take the plunge. This is my advice.)
For proof that the Master of Fine Arts in writing is a degree that has been hotly debated for decades, we need look no further than Iowa Writer's Workshop alum Flannery O'Connor's famous remark "Everywhere I go, I'm asked if I think the universities stifle writers. My opinion is that they don't stifle enough of them." After over a decade studying what has been written about the degree, I've concluded that there will always be those who say that creative writing can't or shouldn't be taught, that the programs are rife with teachers who promote generic McStories and McPoems and who lack an understanding of the publishing world, and that the classes themselves are filled with mawkish students interested only in the therapeutic value of self-expression. It's simply too easy an accusation to make and the writers/teachers in the programs are often too busy teaching and writing to defend themselves. I do think there's room for improvement, that's what my book is about, but I also think that we're starting to see programs evolve beyond a curriculum that revolves completely around the workshop. In other words, to quote Sam Cooke, "It's been a long, a long time coming/But I know a change gonna come."
But back to the MFA itself. Here's what I tell my students:
An MFA program can:
Give you time and support to focus on your craft and thus accelerate your development as a writer.
Provide you with advice and teaching from published writers (and visiting writers) who, if you've selected your program well, are successful in the kind of writing you want to do.
Surround you with peers and teachers and visiting writers who care as passionately about the written word as you do.
Ideally, give you contacts in the publishing world.
Ideally, if you take the right courses and consciously pursue the right opportunities in a program that best fits your interests, help you break into an editorial career in literary publishing, new media or another writing-related career that hasn't been invented yet (publishing is changing that quickly).
Ideally, if you take the right courses (in pedagogy), publish significantly, or consider further degrees (Ph.D.), help you pursue a job in teaching writing (if that's what you're passionate about).
An MFA Program Cannot:
Lead directly to a cushy job teaching creative writing or to a wildly successful publishing career a la Stephen King or Chuck Palahniuk (neither of whom attended one, anyway).
If you want to apply:
Read widely in contemporary literature (you should, of course, be doing this anyway, as well as reading literature in general). When you find a writer who feels like a kindred spirit, search the web and see if this person is teaching anywhere.
Read Tom Kealey's The Creative Writing MFA Handbook. In its second edition, this is the go-to guide on MFA programs. It will help you to find the right program for you and, even more importantly, help you get the most out of the experience. Tom Kealey runs The MFA Blog. I cannot recommend this book strongly enough; in fact, I recommend it so much Kealey ought to be giving me kickbacks.
Also check out the AWP Official Guide to Writing Programs and the Poets and Writers annual special fall issue on MFA programs as well as their helpful online guide. There has been a lot of controversy about the fact that Poets and Writers ranks the programs in a way that many consider dubious: asking prospective students to rank the programs they're planning to apply to and explain why, which some have compared to asking someone who's never eaten at a restaurant to evaluate the food based only on the menu. Rankings aside, Poets and Writers provides a great deal of information about the programs themselves, such as cost of living, availability of assistantships and fellowships and so forth. In the quest to find the MFA program for you, information is your best ally. For that reason, check out the data on New Pages as well.
Once you have narrowed your choices down to a few programs, thoroughly research the faculty and the programs via their websites. Find out what the faculty have been writing and publishing lately. Read a sample. Consider: Is this someone I want to work with?
Try to get a fellowship or an assistantship. Failing that, consider strong state programs with lower tuition. Some will disagree with me on this point, because there are a number of private schools with good programs, a few of which are located in cities with a thriving publishing culture, such as New York and Boston. But if you can avoid it, you don't want to go too deeply in debt for this degree.
You do not have to get an M.F.A. in order to be a writer. You do have to keep writing, read widely, and continue getting feedback on your writing via an online or face-to-face critique group. You should also consider attending writers' conferences both regionally and nationally, as well as writing seminars and readings. Don't rule out the possibility of a low residency M.F.A. program either, especially if you have another career you enjoy but want to continue your writing avocation.
Oh yes, did I mention reading? Read. Read some more. Read even more. If you've begun to despair that you'll never be able to read everything that you need to read in order to nourish your writing and your soul but that it's worth a try, then congratulations. You're on the right track.
Related
Popular in the Community