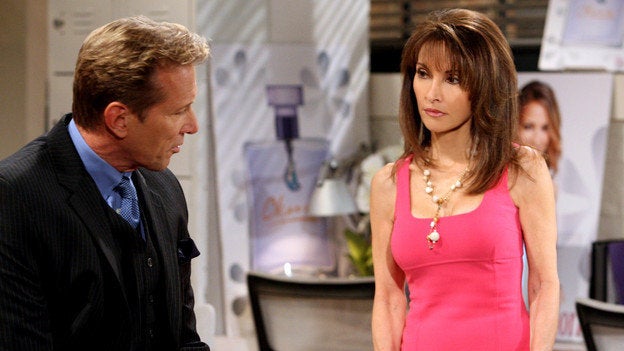 April 14, 2011 marks a sad day in television history.
ABC's cancellation of All My Children after 41 years and One Life to Live after 43 years signified the end of an era.
In the early 1970's, 19 soap operas were on the air. After these new cancellations take effect, a mere four daytime dramas will remain -- a number that hasn't been seen since 1954.
Soaps have famously been called the Rodney Dangerfield of television because they often don't get the respect they deserve. How many other scripted programs produce and air five new episodes a week, 50 weeks per year?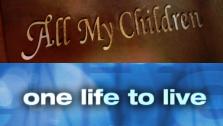 Daytime soap actors are the workhorses of television. They routinely memorize up to 60 pages of dialogue a day -- or more -- and have little to no rehearsal time. They are some of the hardest working, most talented and yet lowest paid professionals in the entertainment industry.
Soaps have been a launching pad for the careers of such diverse stars as Kevin Bacon, Alec Baldwin, Marcia Cross, Nathan Fillion, James Earl Jones, Tommy Lee Jones, Melissa Leo, Eva Longoria, Ricky Martin, Demi Moore, Julianne Moore, Kelly Ripa, Meg Ryan, Susan Sarandon, Christian Slater, John Stamos, and Marisa Tomei, to name just a few.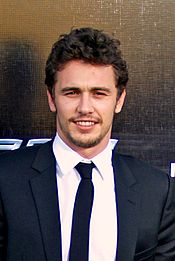 Recently, stars such as James Franco and Eric Roberts have signed on for brief soap stints because they find the work challenging. It's a good way for them to stretch their acting muscle in much the same way a theater role might.
Any primetime show featuring recurring characters, storylines and cliffhangers -- from Star Trek to Friends to CSI to Mad Men and everything in between -- owes its heritage to soap operas. Without the storytelling techniques pioneered over the last sixty plus years by daytime serials, these modern-day shows would have lacked the blueprint for creating entertainment franchises of enduring popularity.
Soap operas are more than just entertainment. They are a way of life, passed down from generation to generation. There aren't many forms of entertainment that a grandmother, mother and daughter (or son) can all watch together and share their memories of certain characters, many of whom never leave.
In college, it was almost a rite of passage for many students to plan class schedules around soaps. Even if you never watched a soap opera, chances are you've heard of Luke and Laura, Bo and Hope or Erica Kane. These characters have become part of our national lexicon. When they disappear into history, a piece of us dies with them -- the piece that remembers where we were for Luke and Laura's wedding or the moment when Susan Lucci finally won her Emmy after 18 losses.
For me, the loss is for the young girl that used to stop by the drug store on the walk home from junior high to buy Soap Opera Digest on the sly with lunch money, because she wasn't allowed to watch soap operas at home. However, Days of Our Lives was always on at my grandmother's house, and I instantly became hooked on the romance and the drama. I always wanted to be a part of that world in some fashion. My first job out of college was writing for Soap Opera Weekly magazine.
So, yes, I take the demise of soaps personally since they have been a huge part of my life. I feel sad for my former colleagues in the soap press who will lose their jobs as a result of these callous cancellations, as well as the casts and crew who are now out of work, some after more than 40 years on the job.
Anyone who shares my sentiments should enjoy the four remaining shows (The Bold and the Beautiful, Days of Our Lives, General Hospital, The Young and the Restless) before they too pass into the twilight.
Though a talk show and a cooking show will inherit the time slots of All My Children and One Life to Live, these new shows will never replace soaps in the hearts of millions. On the bright side, the spirit of soaps will live on for as longs as we have series television.
Do you have a favorite soap moment? Share your thoughts below.
Lesleyann Coker is co-author of Boob Tube, a novel that goes behind the scenes of the soap opera industry. Download it as a free ebook at Amazon for Kindle or Smashwords (all e-reader formats).