This clever doohickey has the potential to solve everyone's most dreaded air travel annoyance (well, besides a lack of legroom, perhaps). Just clip this plastic, airplane-shaped gadget onto your armrest, and you'll effectively double its size. Two spacious wings provide resting spots for each passenger's arm, and a convenient divider ensures you won't get all tangled in your neighbor's elbow hair.
It's probably the best invention since free peanuts.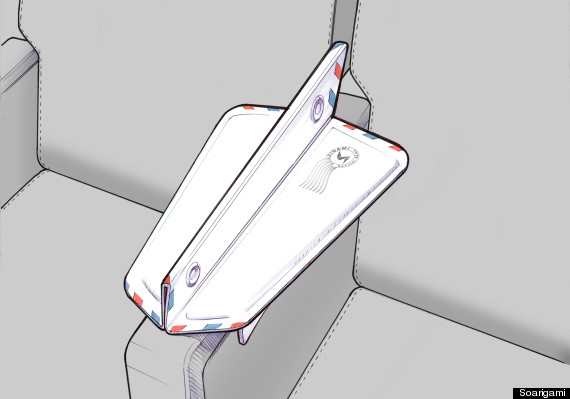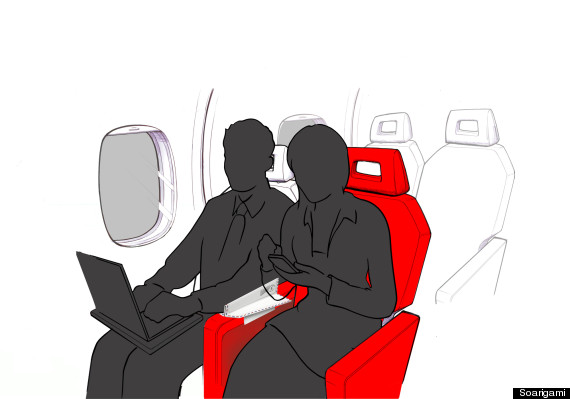 Soarigami will be available for pre-purchase in early 2015 and should go on sale shortly thereafter, co-founder Arthur Chang told The Huffington Post in an email. The device will cost around $30 -- you can sign up for updates regarding the pre-purchase list on Soarigami's website.
The adorable little plane folds easily when you're done using it, fitting merrily into any carry-on.
Unlike the Knee Defender -- which famously caused drama earlier this year by creating legroom for some passengers while blocking others from reclining -- the Soarigami pleases both parties involved, Chang says.
"Other products have a winner and a loser," he explains. "(With Soarigami), both users have an equal share."
And THAT is music to our elbows.
Related
Before You Go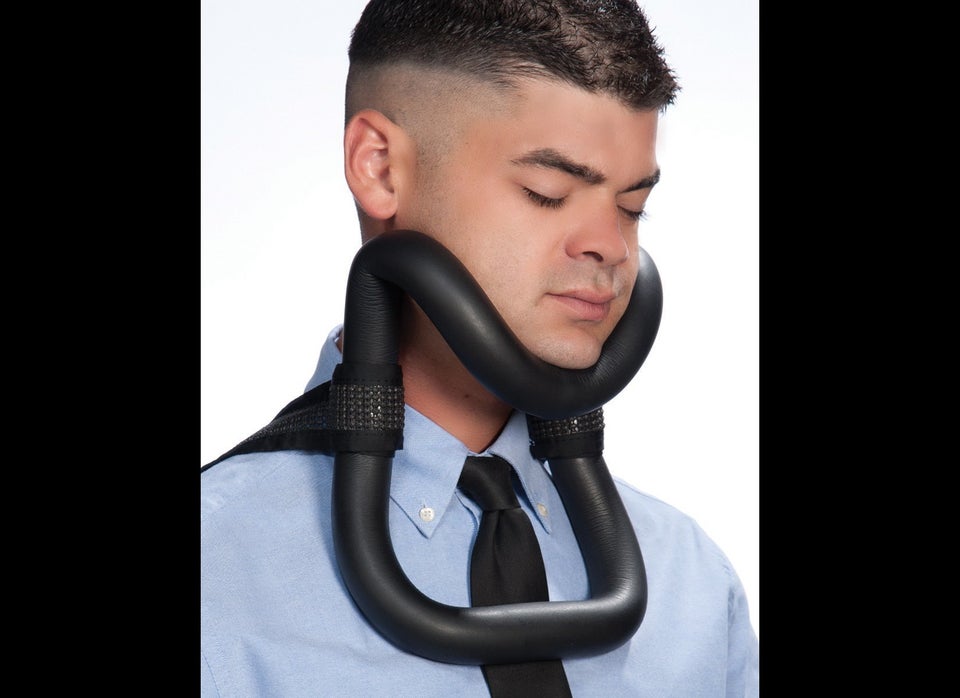 World's Weirdest Travel Gadgets