When it comes to comforting noodle dishes, many people turn to pasta for baked ziti and lasagna. We have another option to suggest: soba noodles.
Soba noodles are traditionally buckwheat noodles ― soba is Japanese for buckwheat ― but not all are 100 percent buckwheat. Some of them are a mixture of wheat and buckwheat. (So if you're trying to go the gluten-free route, make sure you check the ingredients on the package.) The noodles are naturally nutty in flavor and they also happen to cook really quickly ― we're talking just three minutes.
Soba noodles welcome a whole host of flavors, like peanut, sesame and miso, as you'll see in the recipes below. We have 15 ideas to get you started. Enjoy!
Sake And Ginger Soba Noodle Salmon Stir Fry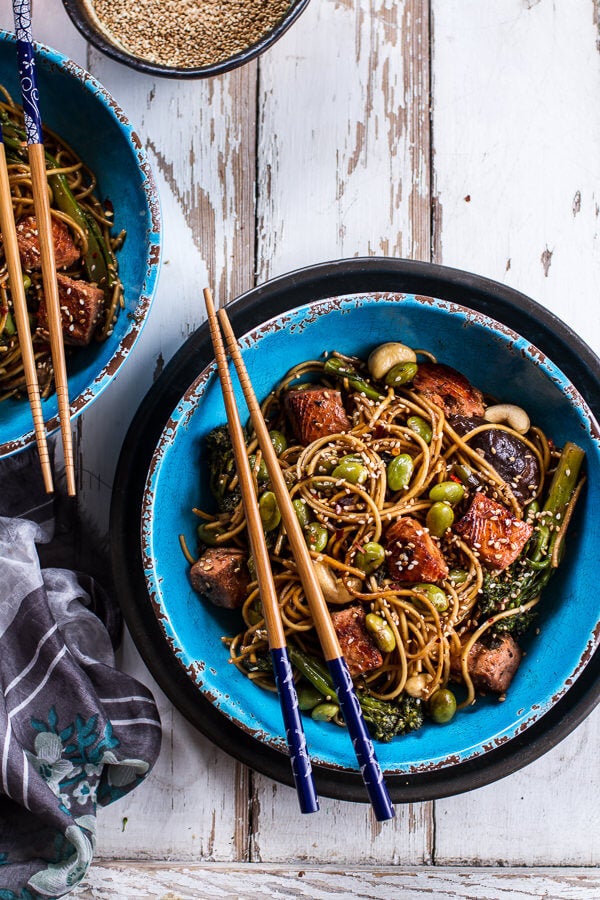 Cold Soba Noodle Salad With Raw Veggie Noodles And A Spicy Sunflower Seed Sauce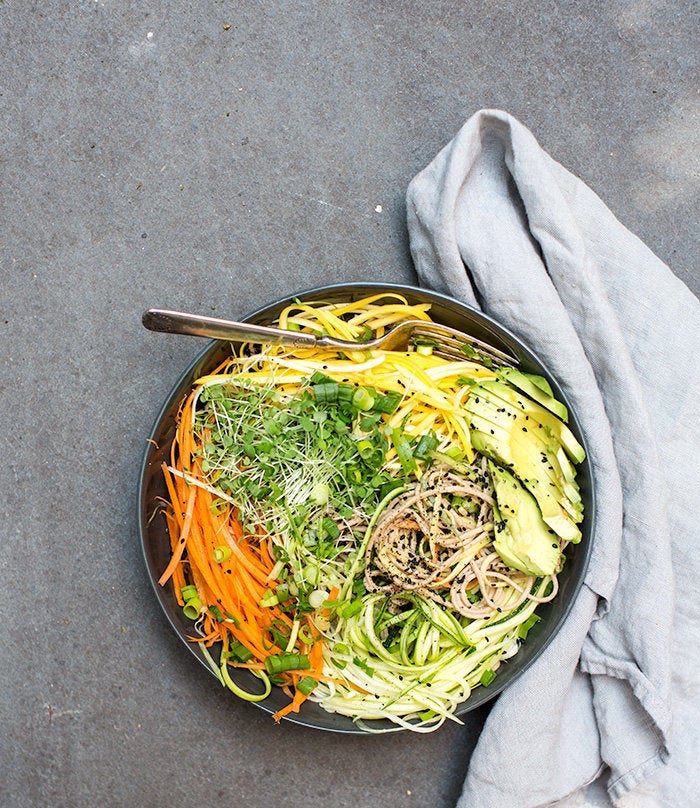 What's Cooking Good Looking
Turmeric Miso Soup With Shiitakes, Turnips And Soba Noodles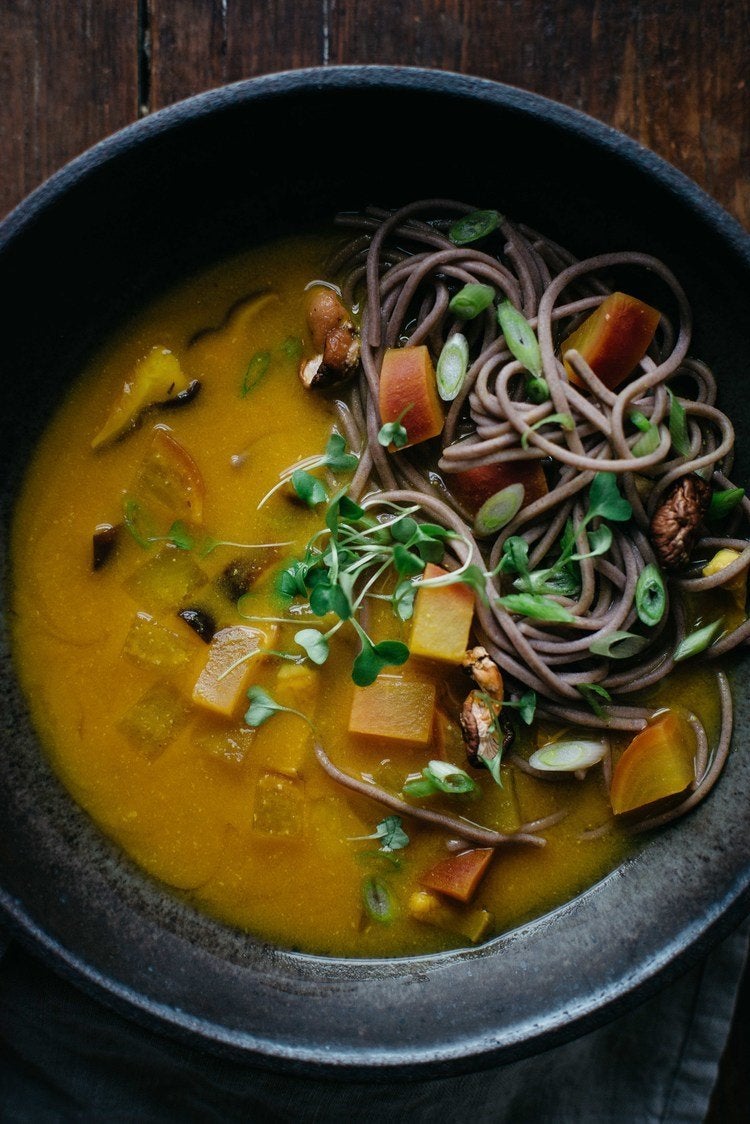 Jade Noodles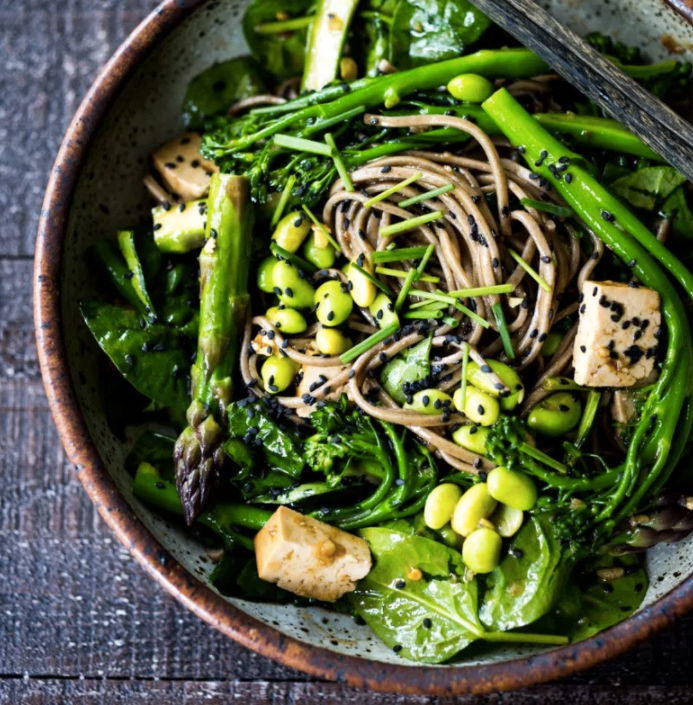 Soba Noodle Salad With Caramelized Chicken And Chili Oil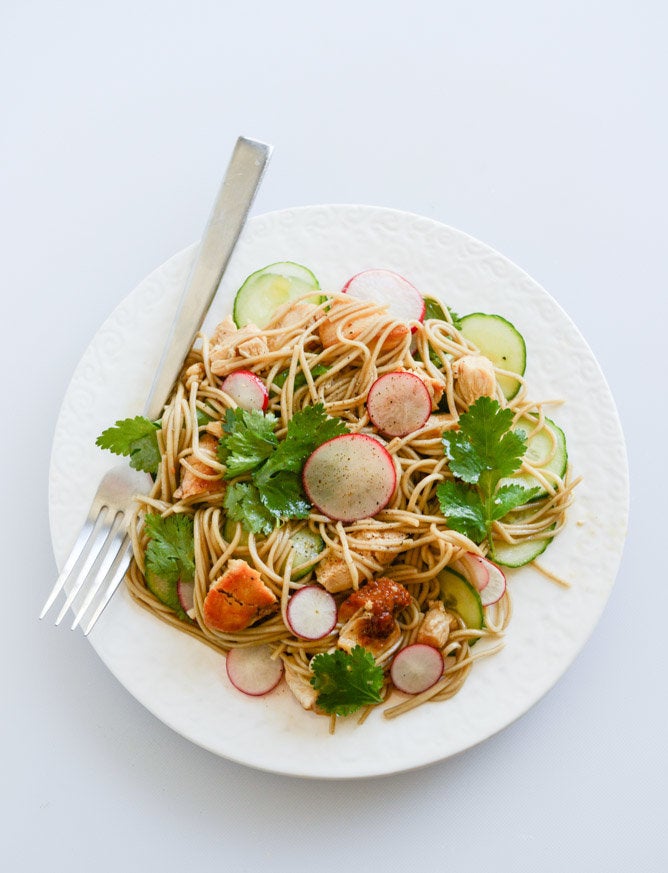 Mango Avocado Soba Noodles With Sesame Salmon Poke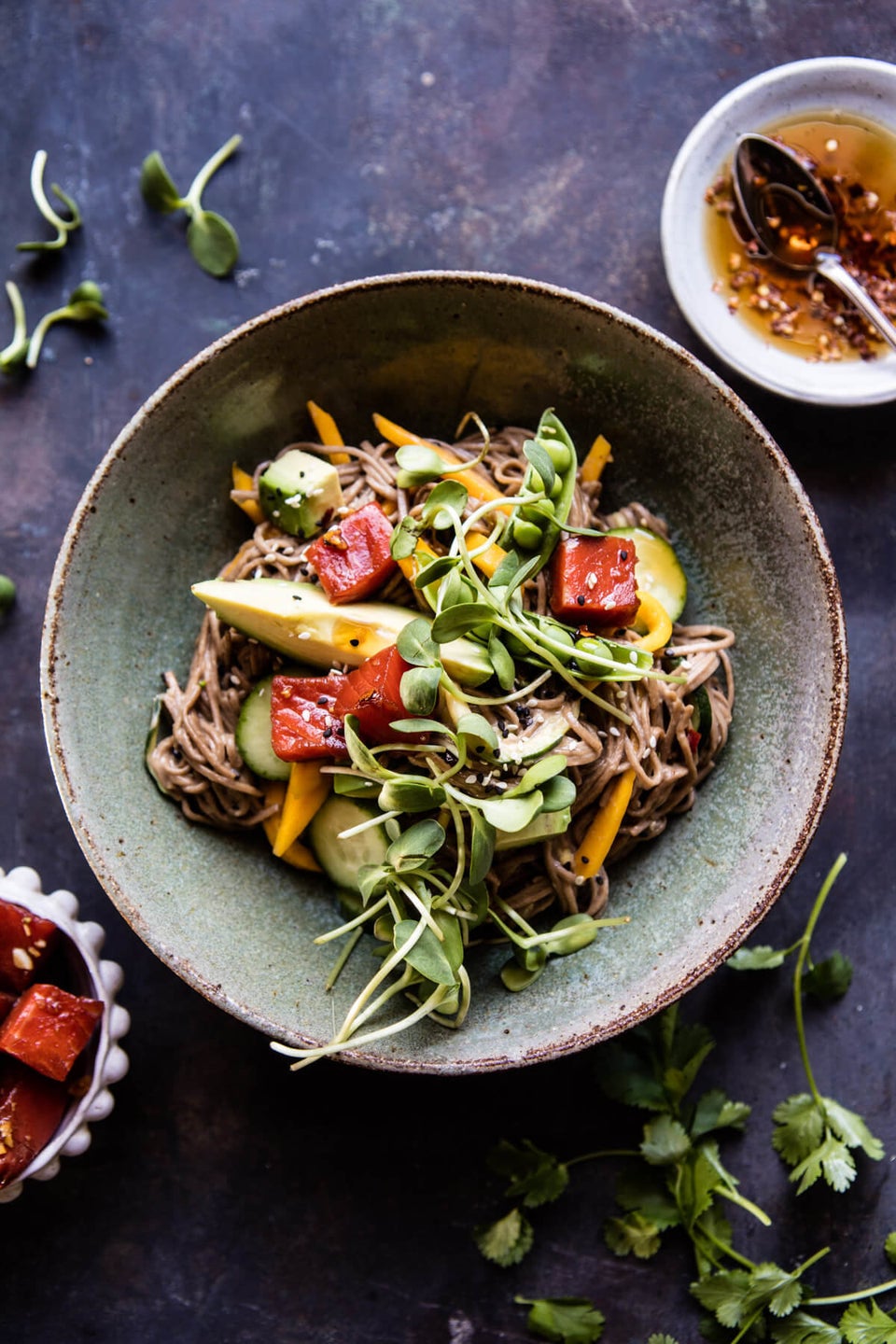 Fresh Sesame Soba Spring Rolls With Almond Butter Dipping Sauce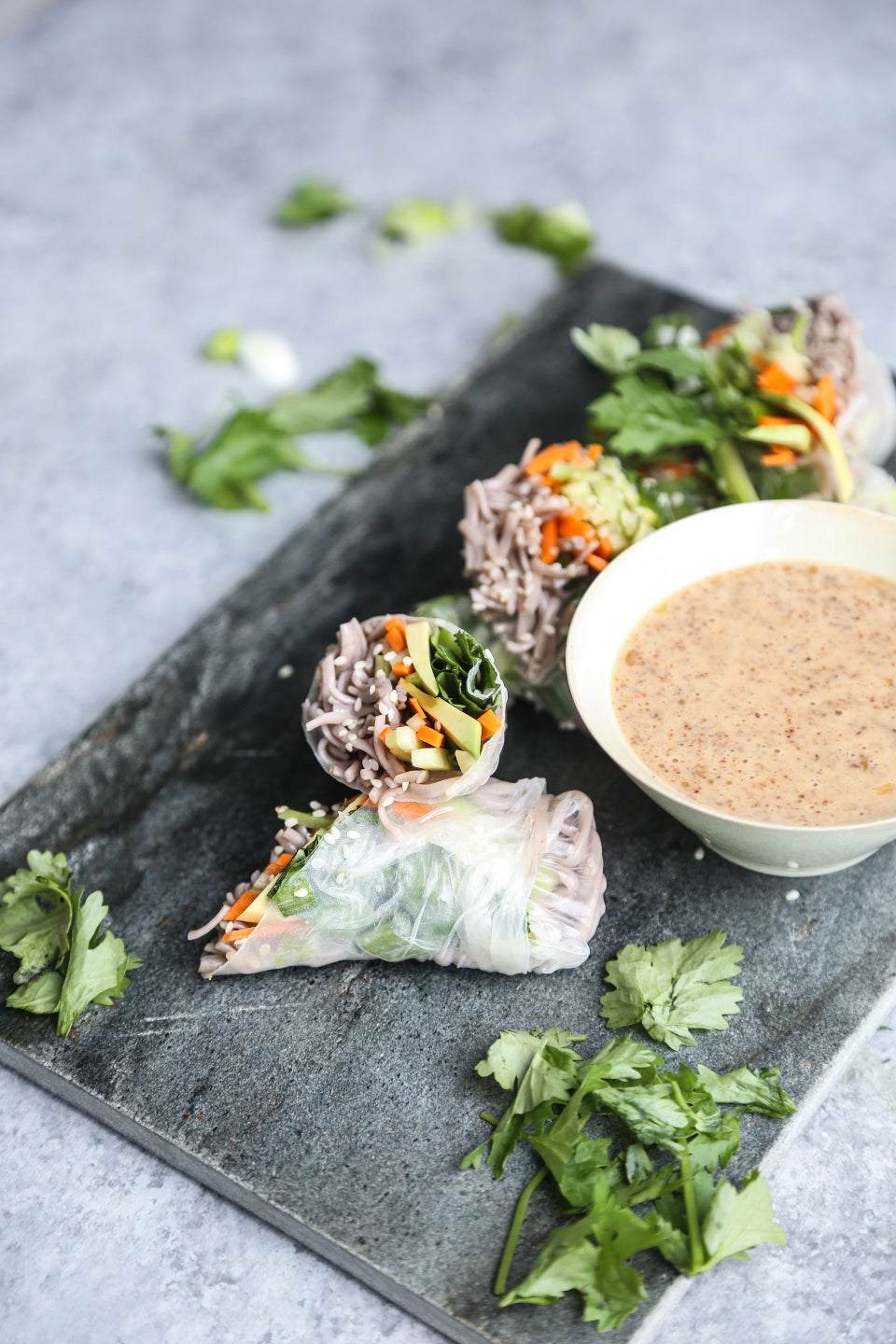 Sugar Snap Pea And Carrot Soba Noodles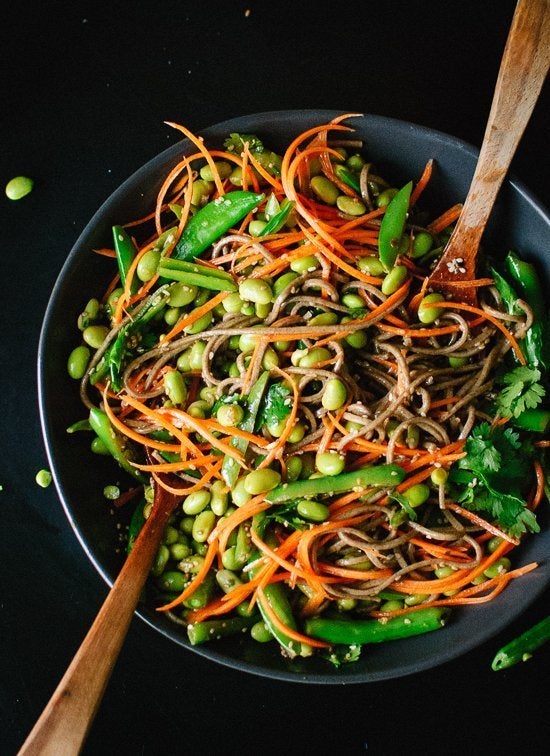 Spicy Peanut Soba Noodle Salad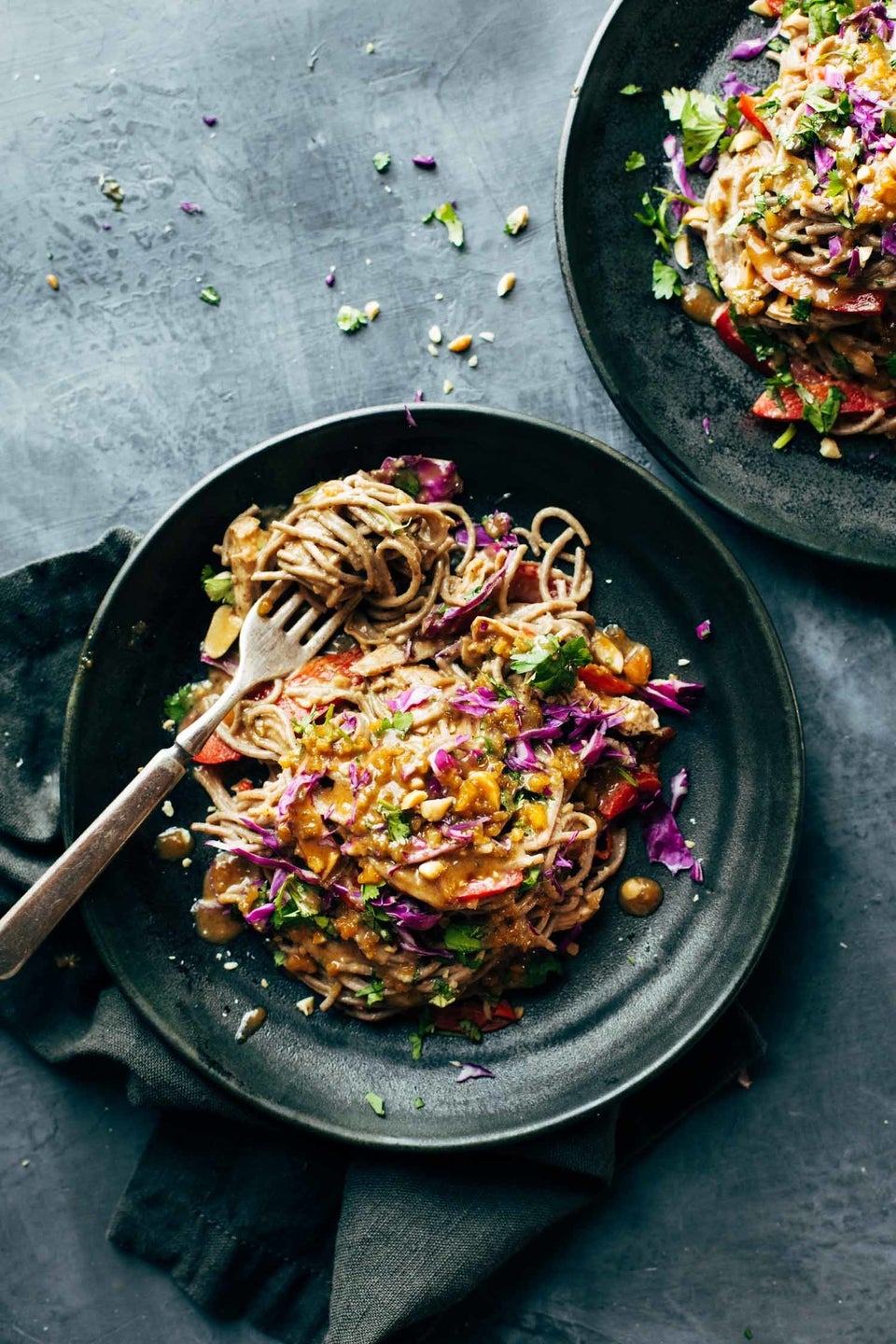 Miso Salmon, Eggplant And Soba Noodle Stir-Fry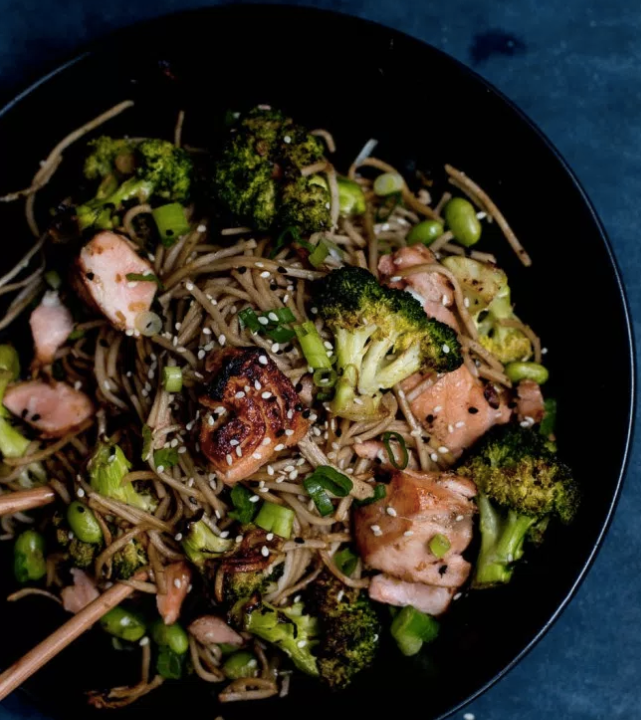 Ginger Sesame Soba Noodle Soup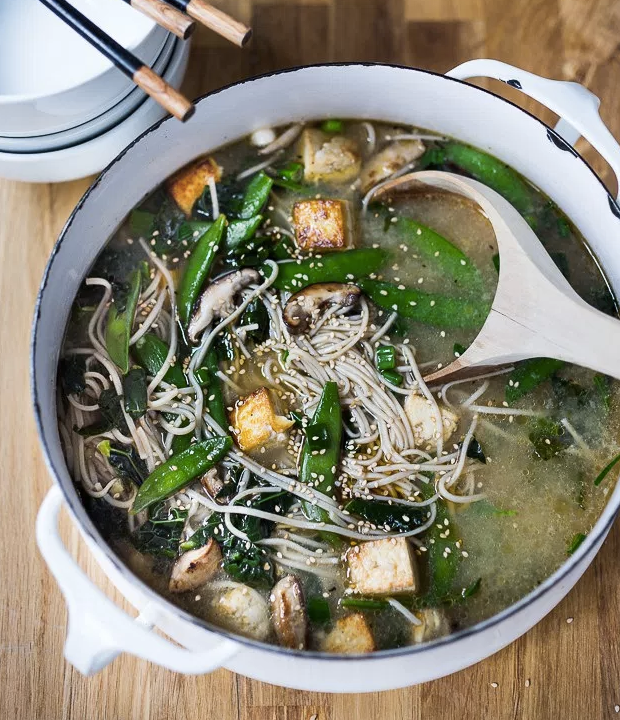 Broccoli Rabe Peanut Soba Noodles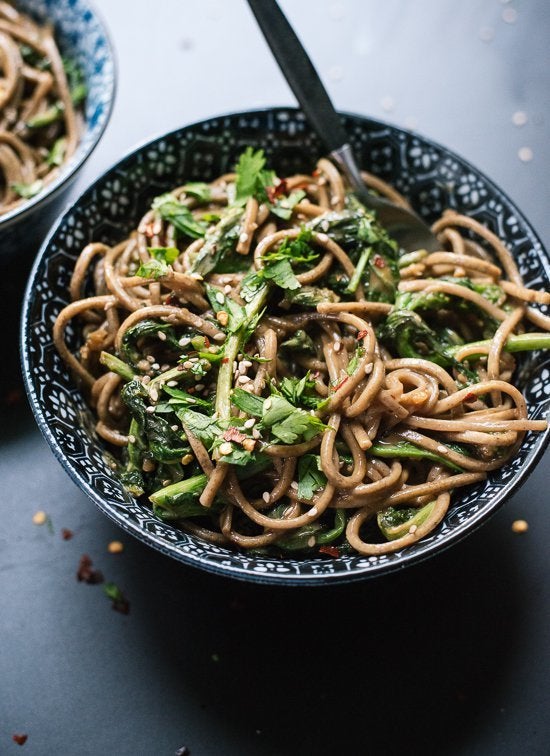 Soba Noodles With Roasted Zucchini , Cherry Tomatoes And Swiss Chard Pesto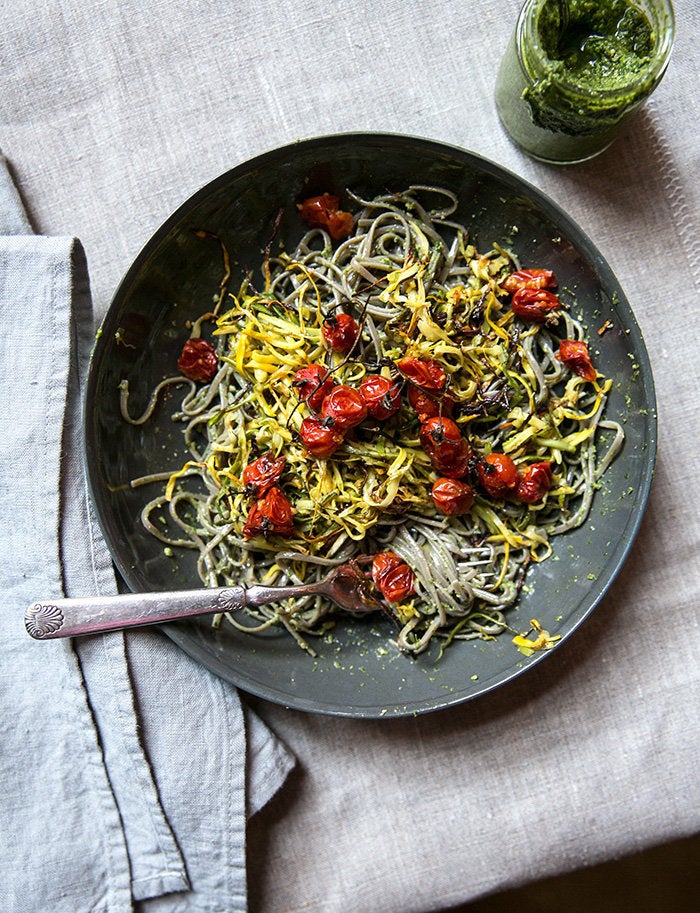 What's Cooking Good Looking
Korean Spicy Cold Noodles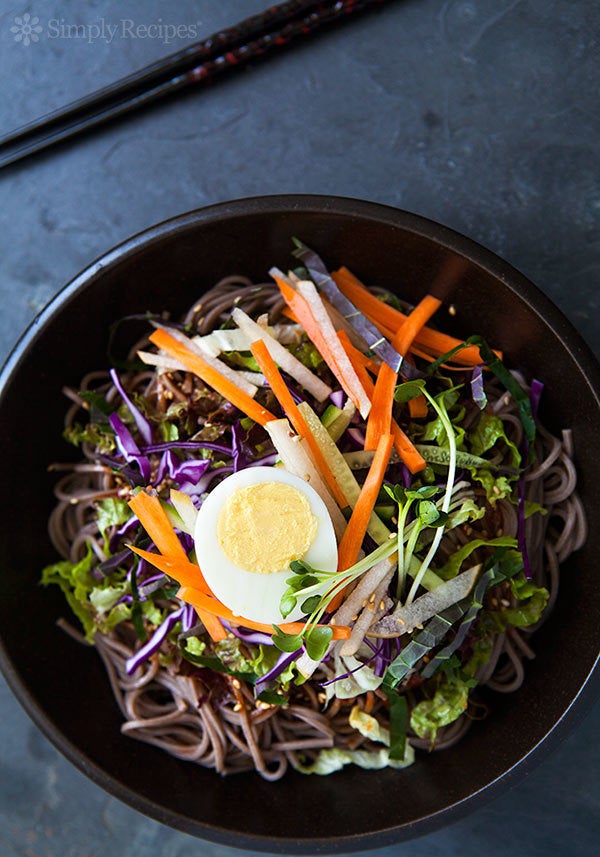 Soba Noodles With Sriracha Meatballs