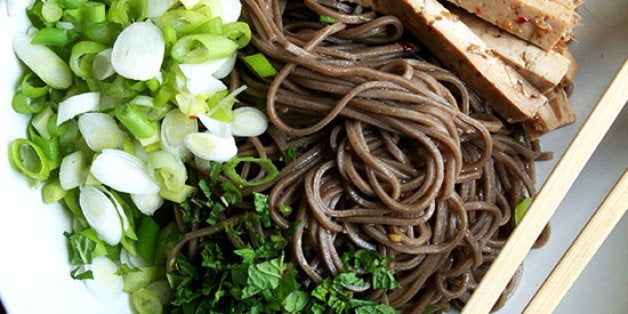 Americans may be witnessing something of a ramen craze right now -- in New York, at least, there is hardly a hipper food. While we at HuffPost Taste are big ramen fans, there's another Japanese food that is stealing our hearts: soba.
Soba is the Japanese term for buckwheat, and we typically find soba in noodle form. It's a Japanese staple that is served everywhere from fast food restaurants to high end specialty restaurants, and is eaten hot in a soup or chilled with dipping sauces and garnishes.
Unlike so many American comfort foods, soba is a healthy comfort food. And they're also gluten-free. Soba noodles are both hearty and light at the same time, and they take very little time to cook -- making them a great choice for a quick weeknight dinner. They also hold up well as leftovers.
While you wait for spring to arrive, comfort yourself with a warming bowl of soba noodle soup. It won't weigh you down, so you'll be ready for spring, whenever it gets here. And when the temperature finally starts to rise, you don't have to say goodbye to soba -- the noodles taste great cold.
Here are 18 soba recipes that will comfort and energize you all at once.
Soba Noodles with Grilled Shrimp and Cilantro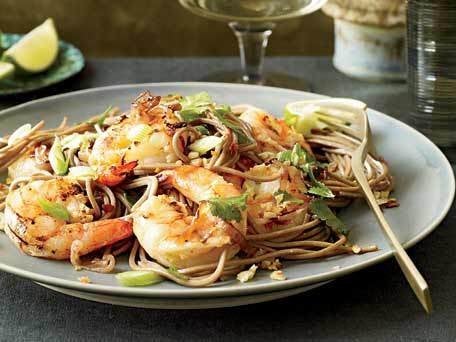 Food & Wine from HuffPost Taste
Korean Spicy Cold Noodles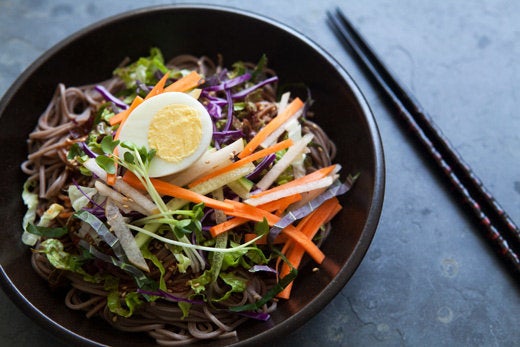 Hot Smoked Salmon, Soba and Asian Greens Salad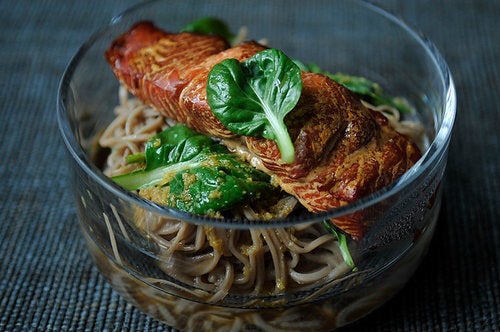 Japanese Soba with Mushroom Broth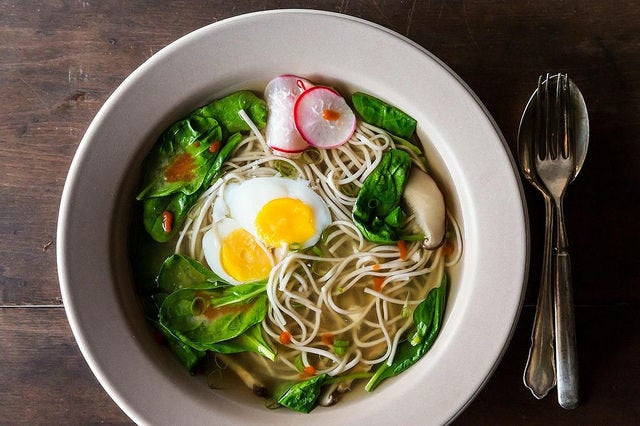 Citrus Ginger Tofu Salad with Buckwheat Soba Noodles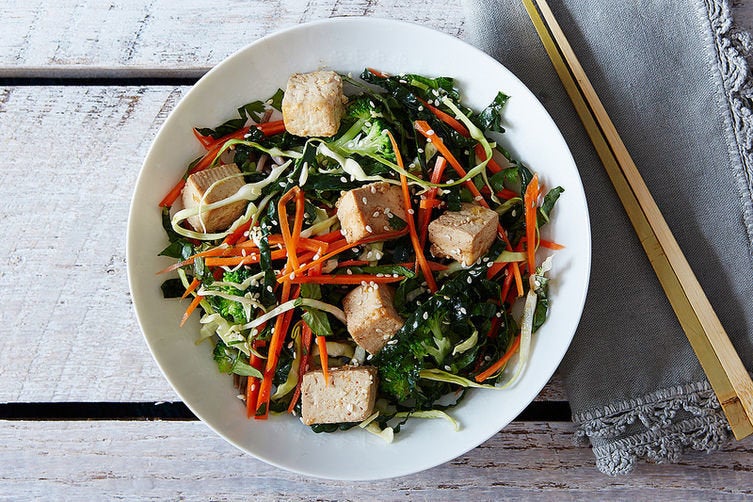 Poppies and Papayas via Food52
Nori Rolls With Shiitakes and Soba Noodles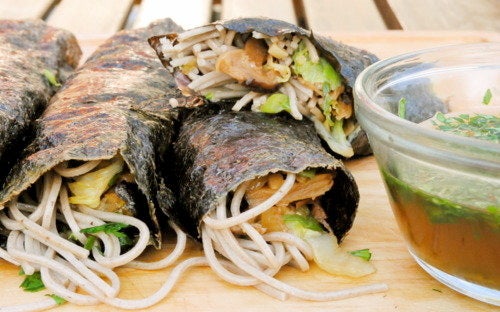 Chilled Soba Noodle Salad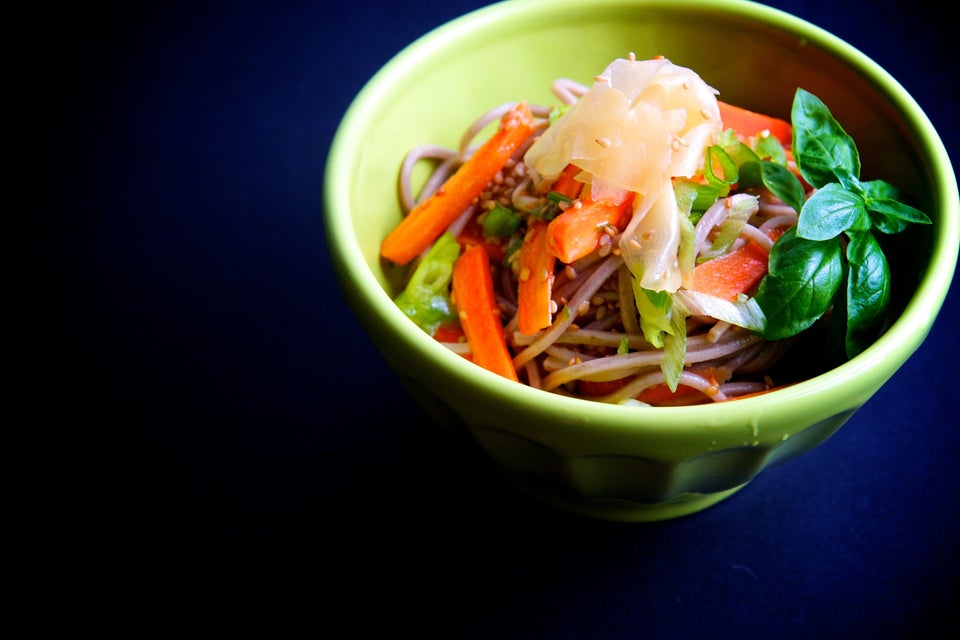 Nicole Franzen from Food52
Winter Soba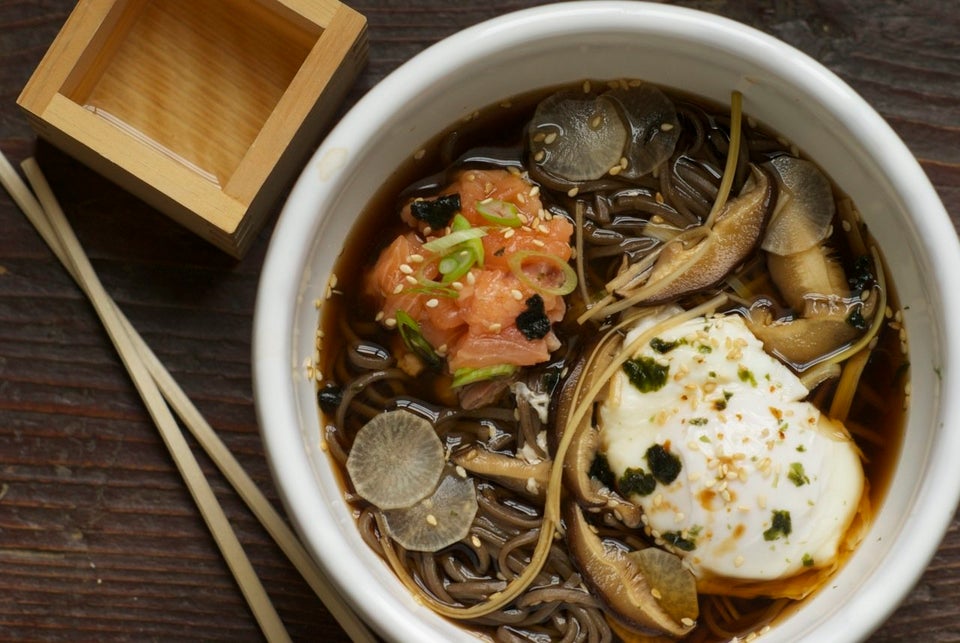 Roasted Chicken & Spicy Peanut Soba Noodles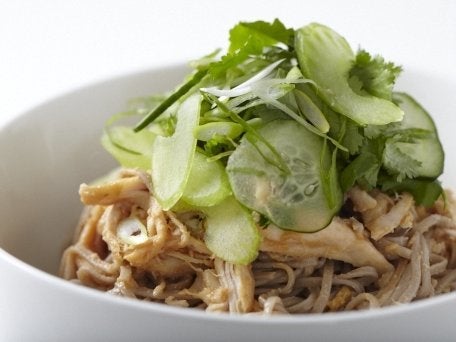 Gail Simmons from HuffPost Taste
Olive Oil-Poached Shrimp with Soba Noodles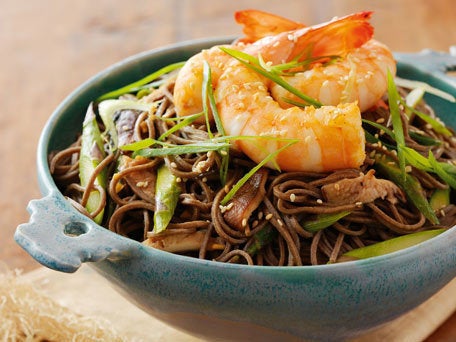 Asian Tuna Salad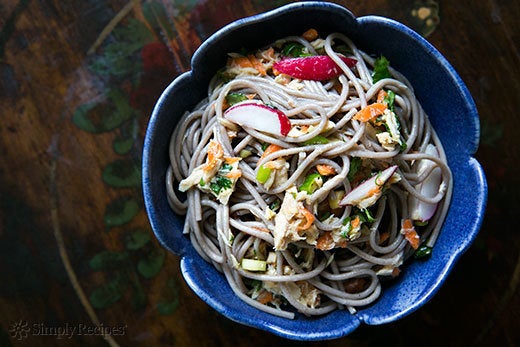 Soba Noodles With Scallops And Vegetables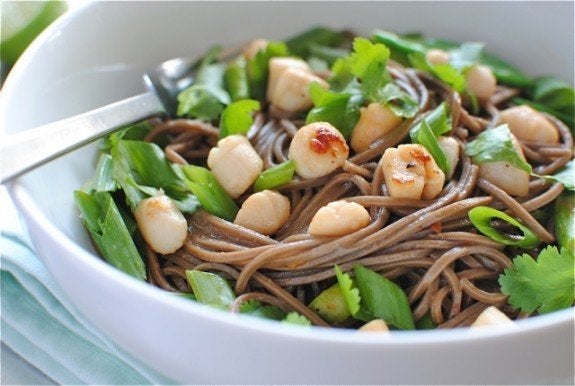 Healing Soba Soup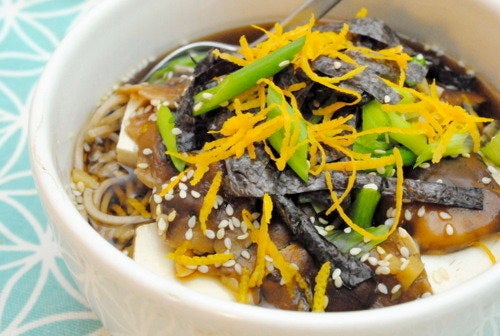 Grilled Tofu With Spicy Soba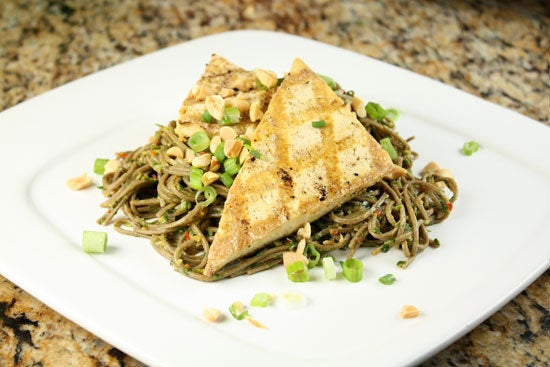 Soba With Peanut Sauce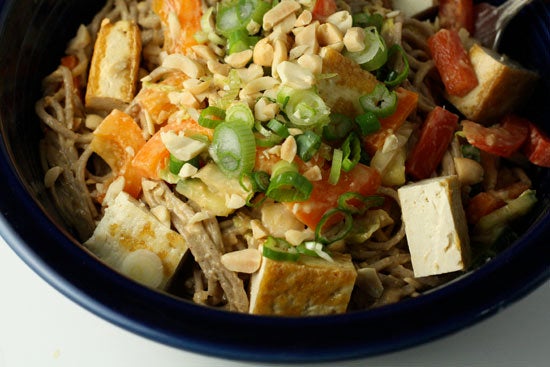 Green Tea Soba Noodle Salad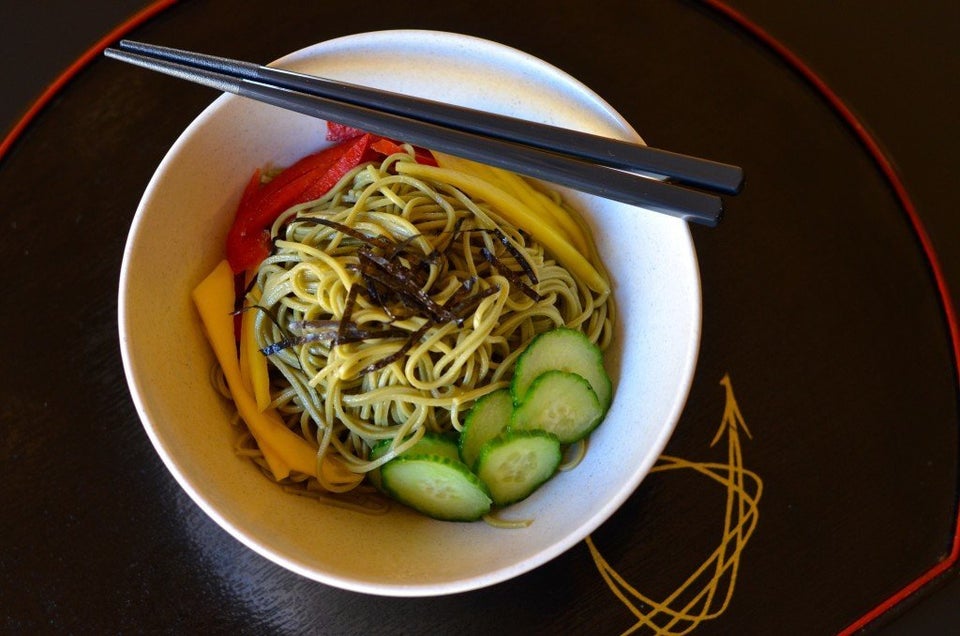 Garlic Soba Noodles with Grilled Shrimp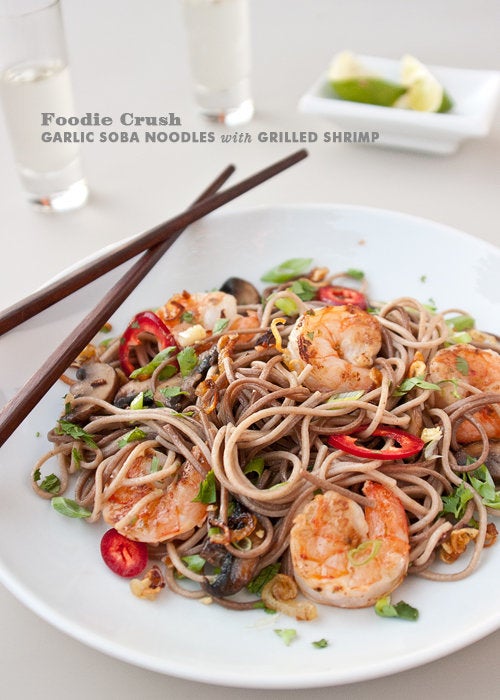 Soba Salad with Marinated Tofu, Mint & Scallions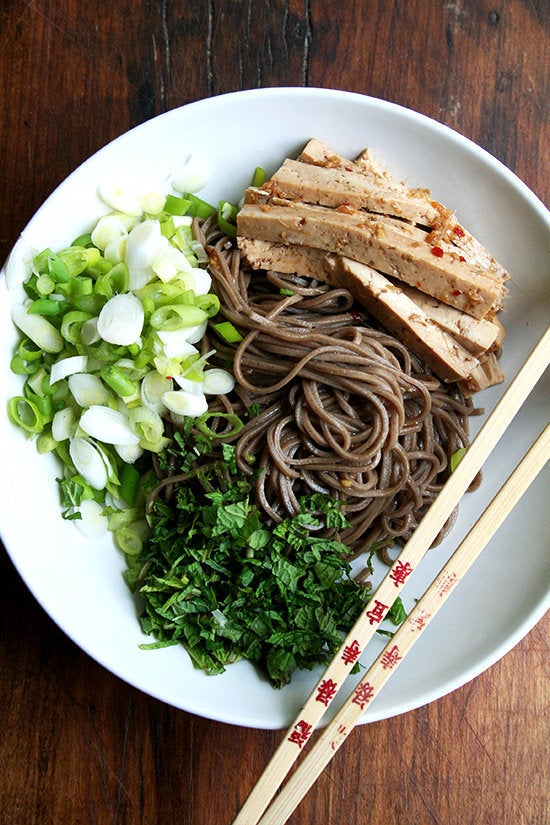 Related
Before You Go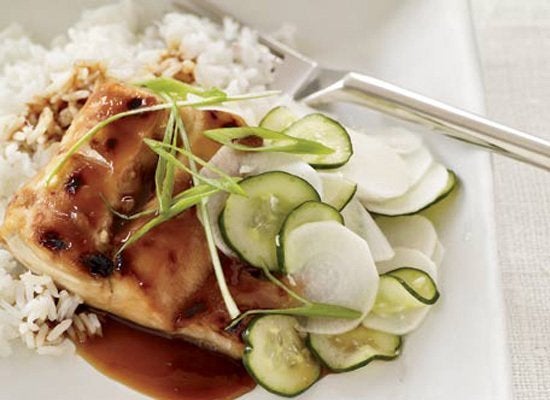 10 Essential Japanese Recipes To Make At Home