We've heard that hangovers can be cured with a little grease and some alcohol, but this Bloody Mary is taking it too far. Forget a "cherry on top," this drink comes with a CHICKEN on top.
The "Chicken Fried Bloody Beast" from Dave "King of the Bloodies" Sobelman will be available to lucky patrons this coming Saturday.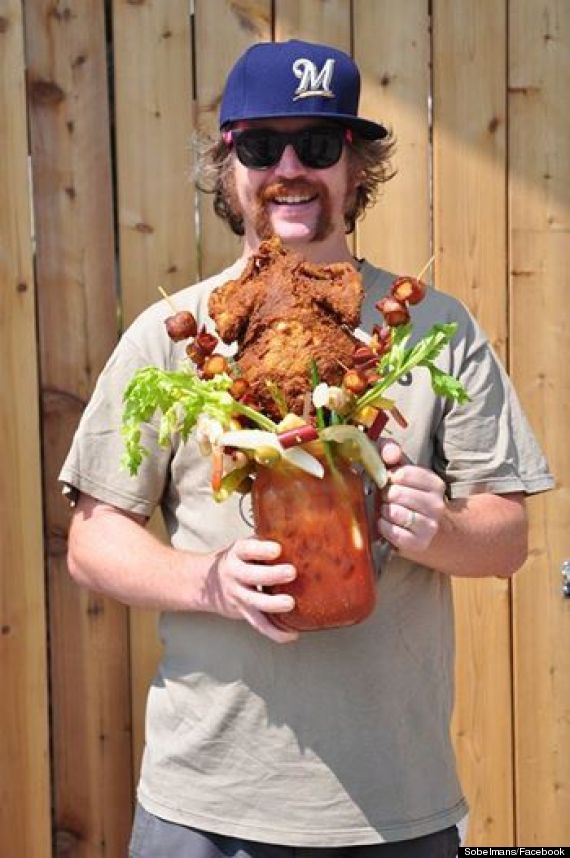 Coming in at $50, the drink will hit you right where it hurts -- your gut and your wallet. According to Sobelman's announcement, the ingredients are as follows: cheese, sausage, pickle, olive, onion, mushroom, asparagus, scallion, shrimp, lemon, Brussels sprouts, tomato, celery, two Baconadoes (skewers of bacon-wrapped jalapeno cheeseballs) topped off with an entire fried chicken. No word on the calorie count, but then again -- do you really want to know?
Despite the array of ingredients, the "Bloody Beast" doesn't come with the one thing you'll need after consuming it -- a bed, following your alcohol and food-induced coma.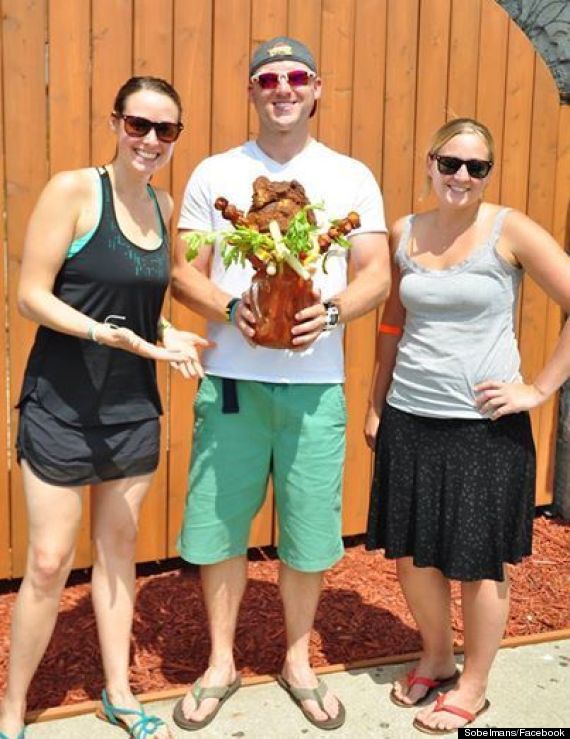 As if you need another reason to get up, get to brunch and get to drinkin,' Sobelman's will be donating $5 to Milwaukee's Hunger Task Force for each "Chicken Fried" Bloody Mary sold.
So to everyone out there in Milwaukee -- just make sure you're really hungover tomorrow. It's for a good cause. And as Zac Brown Band would say, "To a little bit of chicken fried..."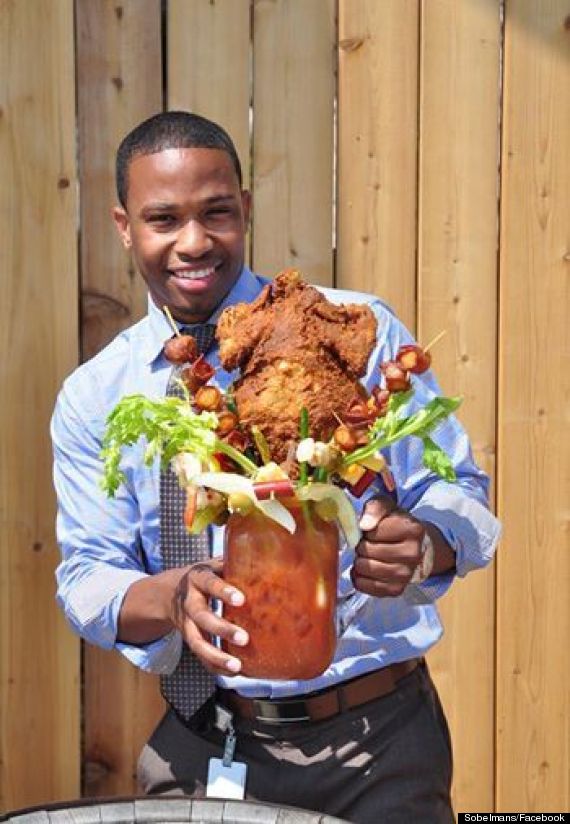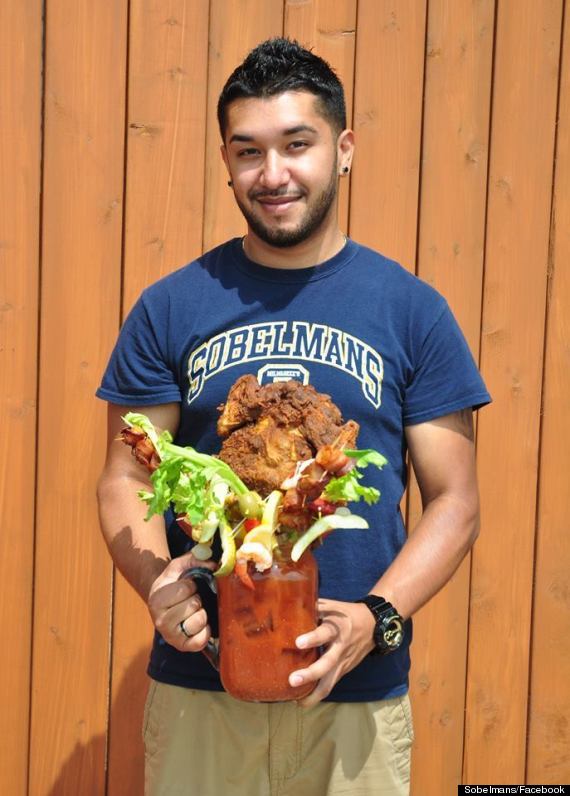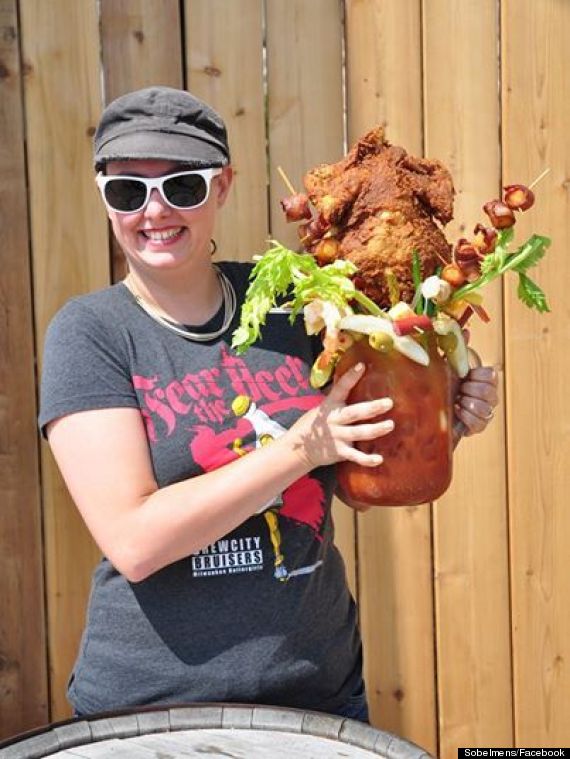 Related
Before You Go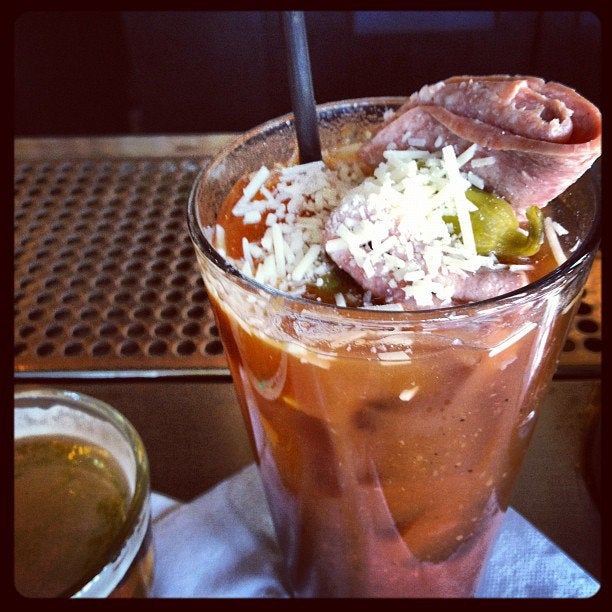 Over-The-Top Bloody Marys