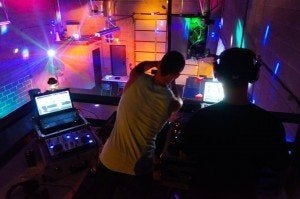 A suburban Chicago man is opening a bar that will be unlike any other in the Midwest — not because of a wild design or novel drink menu, but because the bar won't actually serve any booze at all.
"It'll be huge for me," Reed told the paper. "When I was [abusing drugs], I had no real other goals or ambitions other than to just not get high anymore, because that seemed like such an impossible task. I just wanted a life. I would have thought [opening a club] was out of my realm of ability."
Reed says the inspiration for "The Other Side" came from a sober night club in Los Angeles that drew a huge crowd of people in recovery who still wanted a place to go out. In addition to founding the bar, ABC reports Reed is also president of the non-profit group behind the project, New Directions Addiction Recovery Services.
Reed acknowledges that going to a dry bar may be a hard sell to some, but insisted to CBS people should give the substance-free environment a chance.
"See if it is a good time and if it is come by again and make your judgment based off of your experience rather than your outside opinion," Reed said.
Support HuffPost
The Stakes Have Never Been Higher
Related
Popular in the Community