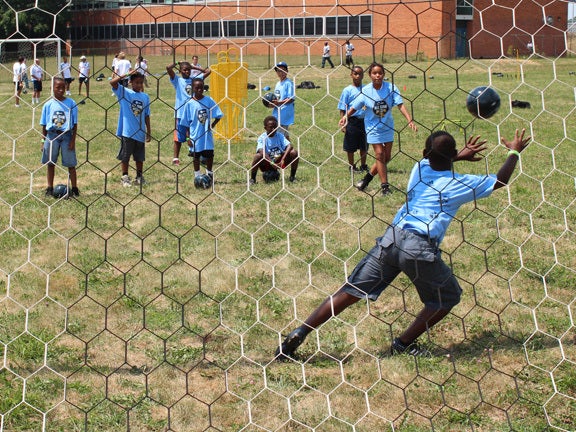 One of more than 30 organizations operating over 400 Soccer for Success sites across the country, Chester Upland Soccer for Success has quickly become the leading model for the national sports-based youth development initiative.
"It's an awesome program!," said an excited Lavada Greene during the program's fourth annual play day. A second year site director at the Chester Upland School of the Arts, Greene is a major contributor to the program's success.
"Students, as you can see, are actively engaged, they're coming together. It's just a good time for them to learn about the sport of soccer and also learn different values that will aid them in life," said Greene.
According to the U.S. Soccer Foundation, 72% of Soccer for Success participants said the program helped them stay away from anti-social behavior. By helping children build confidence and recognize the value of hard work, teamwork and persistence in achieving personal goals, Soccer for Success prepares participants to be productive citizens.
"We've been fortunate to grow," said Chester Upland Soccer for Success founding executive director, Brent Jacquette.
"We've had over 1500 participants in four and half years. We'll have 550 in this academic year alone. We're in every single school. We're in the Boys and Girls Club," stated Jacquette who has also forged a partnership with the Chester Housing Authority.
Designated as the most dangerous city to live in Pennsylvania, according to an analysis of crime rates released last month by the Law Offices of Gary E. Gerson, Chester residents are confronted with their fair share of challenges.
Despite the Chester Upland School District passing a budget deficit of $7.5 million, Chester has a high school attainment rate — students that pass through all 12 grades — of 79.50 percent, which is better than Reading, Lebanon, Lancaster, York and Allentown.
"I think it starts with education, we've got to start with the young people and we've got to help them reach their potential, that's what this study screams to me," said Gary Gerson, of the Law Offices of Gary Gerson in Pittsburgh. "We need more extracurricular activities that will lead to better paying jobs to graduating college, and that translates to investing in their future."
Chester Upland Soccer for Success provides such activities Gerson believes are needed, the play day being a celebration of year-long programming. The use of soccer as a catalyst to promote nutrition education, mentorship, physical activity, and family engagement was on full display during the carnival-like atmosphere.
"Within five years, we're working with the school district to try and have a high school team," said Jacquette.
"So we've been able to grow fairly organically, where the kids that are in kindergarten to third grade don't know any different that this is a basketball town and that's what everything drives."
Held at Chester's STEM Academy at Showalter, over 200 students from more than 10 sites throughout the Chester Upland area, converged on the school's sprawling fields. Along with friendly soccer games, played in front of parents and family members, play day participants were treated to a moon bounce, face painting and music provided by Cory "DJ Cory Ak" Long, founder of Café Entertainment, The Market Street Ballroom and Team Mac (Transformative Mentoring Process).
The Sons of Ben, a non-profit supporting the development of the Delaware Valley soccer community, provided t-shirts for every student. Other supporters of the play day, among others, included The William Trippley Youth Development Foundation, Chester Upland School District, Eastern Pennsylvania Youth Soccer Association, Drexelbrook Catering and Shoprite of Brookhaven.
"We're thankful for the support of our sponsors, they've made it manageable for us to host the play day today," said Jacquette.
Last fall, Philadelphia-based law firm, Ballard Spahr, hosted the U.S. Soccer Foundation and its kickoff event for the Philadelphia Leadership Council. A collective encouraging local sports, especially in underserved areas like Chester, the Leadership Council is an ideal partner for Chester Upland Soccer for Success.
"We want to engage with more potential stakeholders. We truly believe we provide a tremendous program that is impacting kids here in Chester and the greater community."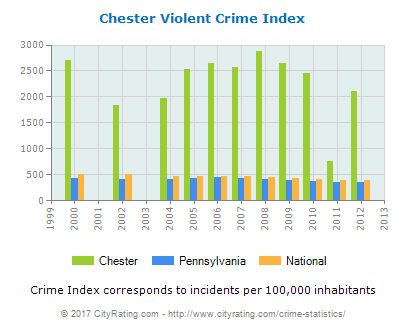 Popular in the Community