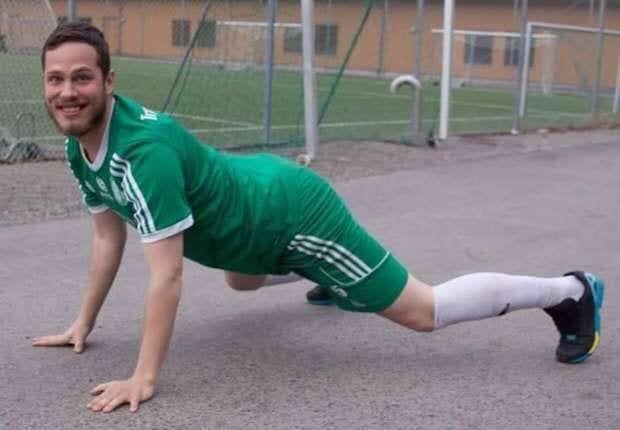 It's hard to tell what stinks most about this story: The soccer player who farted or the referee that threw him out of the match.
The gassy penalty came during a weekend match with two lower-division Swedish soccer teams.
Ljungkvist swears he didn't mean anything by his windbreaking.
"I asked the referee: 'What, you can't fart on the field?,' he replied: 'No.'"
Ljungkvist has a theory as to why the ref raised such a stink over a basic bodily function.
The ref in question, Dany Kako, later told the media that Ljungkvist's farting was "deliberate provocation."
"Once, there was a player who stood and peed next to the pitch. I showed him a yellow card, too," Kako said, according to HuffPost Canada.
Ljungkvist's team, Pershagen SK, ended up losing the match 5-2, though his removal probably wouldn't have changed the outcome of the game.
However, the player still has strong feelings about the penalty.
"I think it was a s***ty call," he said, according to Vice Sports. "I can only laugh about it. This has to be unprecedented, surely. I've never heard of anyone who has been sent off for doing a fart."