A professional soccer player sent his spikes into the back of an opponent while play was stopped during a match in Pittsburgh on Saturday night, prompting his team to end his contract.
The ref issued red cards to both Ouimette and Parkes, ejecting them from the game. As they were walking out, Parkes plunged his cleats into the back of Ouimette, who was on loan from the MLS team the Red Bulls. Paramedics carried the defender off the field.
After the attack, players again got into a scuffle, which officials were able to break up.
The Riverhounds terminated Parkes' contract on Sunday, citing conduct detrimental to the team and the United Soccer League.
"I want to apologize to the fans and the Red Bulls II organization, as well as Karl Ouimette, for what transpired at the game last night," team owner Tuffy Shallenberger said in a statement. "Romeo's actions are not representative of what our organization and its Academy stands for in regards to helping promote and grow this sport in not only the Greater Allegheny area, but also nationwide."
Late Saturday night, Parkes offered a public apology.
The Red Bulls won the match, their first encounter of the season with the Riverhounds, 3-1.
This article has been updated with information on Parkes' suspension and the termination of his contract.
Related
Before You Go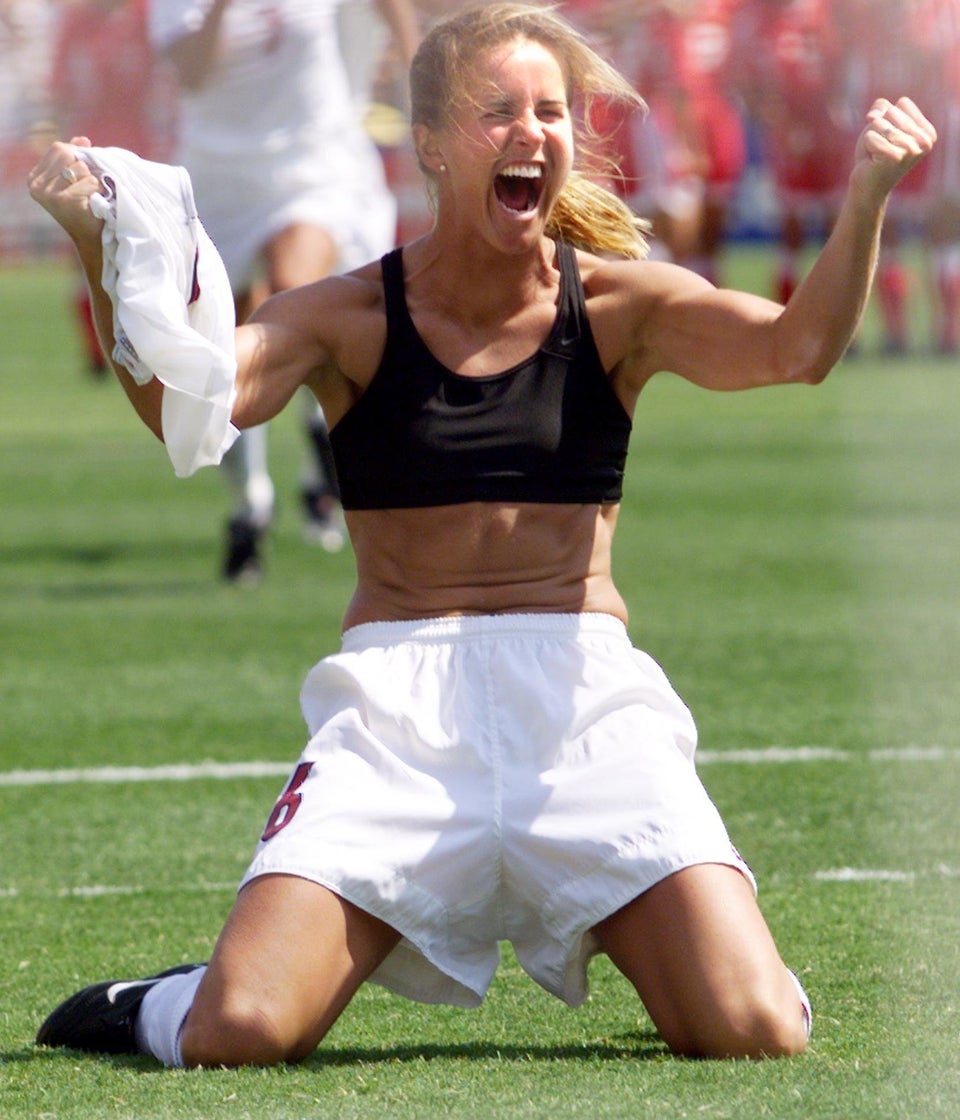 Iconic Sports Photos
Popular in the Community