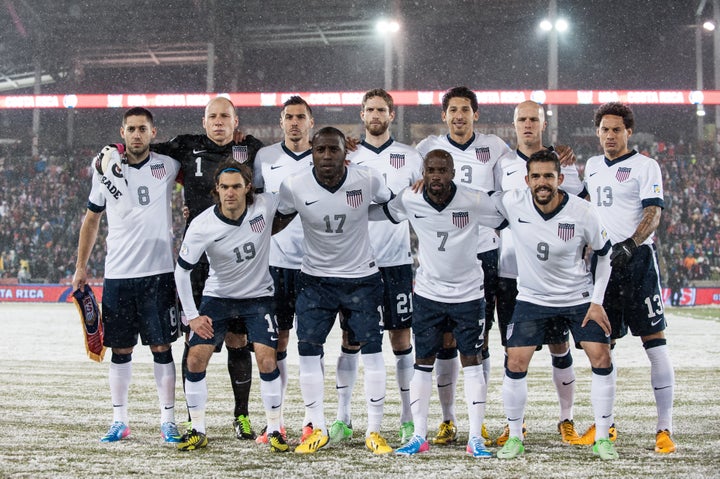 MEXICO CITY, March 25 (Reuters) - For three members of Juergen Klinsmann's United States team, Tuesday's World Cup qualifier against Mexico is a particularly special occasion - all belong to the U.S's Mexican-American community.
Central defender Omar Gonzalez, striker Herculez Gomez and midfielder Joe Corona were all born in the States to Mexican parents with Gomez and Corona playing their football in the Mexican league.
All are proud of their heritage and thrilled to be playing in a venue rich in Mexican soccer history but there is no question of divided feelings.
"I don't have any conflicting feelings right now - I'm playing for the U.S. and that's always what I've always wanted to do," said Gonzalez.
"The feeling that I feel about being Mexican and playing at Azteca is really hard to put into words. It's really a special time for me.
"My family comes from here. I spent a lot of time here in Mexico as a kid and I absolutely love everything about it.
"Playing in front of my family is going to be awesome. But I love wearing the U.S. colours. I also bleed these colors. I'm just really excited to play tomorrow."
Gonzalez plays for L.A. Galaxy in Major League Soccer but has attracted interest from Mexican team Club America and if such a move were to materalise in the future he could be lining up against U.S. team mate Gomez.
Gomez plays in Liga MX for Santos Laguna where his speed, energy and eye for goal have made him a popular player and earned him a place in Juergen Klinsmann's U.S. national teams.
He knows plenty about his opponents at the Azteca on Tuesday but notes that works both ways.
"I have been pretty consistent in Mexico so I think that there won't be one player on their team that won't know my tendencies.
"But you can talk 'til you are blue in the face about this player's abilities or that player's tendencies but it is a different animal when you are out there in front of 110,000 and playing this kind of rivalry," he said.
Being part of the day to day world of Mexican soccer has enabled Gomez to appreciate just how big Tuesday's game is.
"This is their life. There is no Hollywood here, there is no NFL, no MLB, no NHL, NBA, NASCAR, none of that - it's football, it is what they breathe and live," he said Gomez.
"When their national team plays the whole country stops.
Amongst those stopping will be the family of Corona, who is likely to start on the bench, but could yet have a key role in the game.
Los Angeles-born Corona faced a little pressure to choose the Mexican team rather than wear the red, white and blue, but is glad he opted to play for his country of birth.
"I had some family that told me to play for Mexico but I just felt this was the right decision for me. I identified with the United States.
"Most of my life I lived there and I grew up in the States so that is why I chose the way I did," he said.
Corona's family in Mexico is divided between loyalty to him and their own national team.
"We have our family members over here in Mexico and some that support us, some that support Mexico. My family supports me and wants me to win - but there aren't many Mexicans who are going to be rooting for the USA." (Editing by Ian Ransom)

Before You Go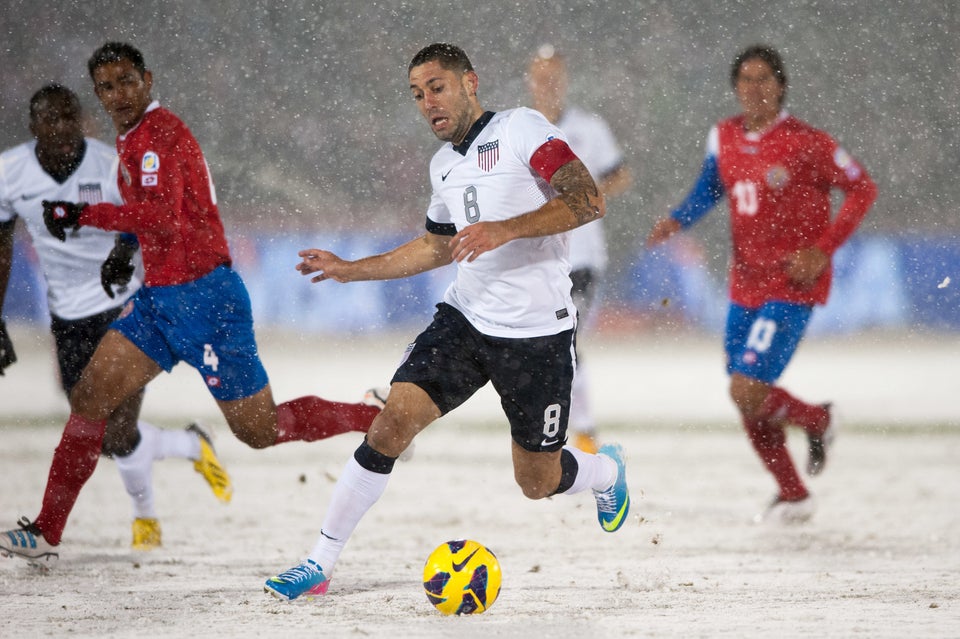 U.S. vs. Costa Rica Snow Game
Popular in the Community