Even a blackface "hommage" is still blackface.
Atletico Madrid and French national team player Antoine Griezmann upset a lot of people after he tweeted on Sunday a now-deleted photo of himself wearing a Harlem Globetrotter uniform while in blackface. Griezmann wore the "costume" for a 1980s-themed party. After his post was flooded with angry messages, Griezmann's initial response only furthered people's outrage.
"Calm down friends, I am a fan of the Harlem globetrotters and this beautiful time ... it's a homage," the soccer star wrote in French in a now-deleted post.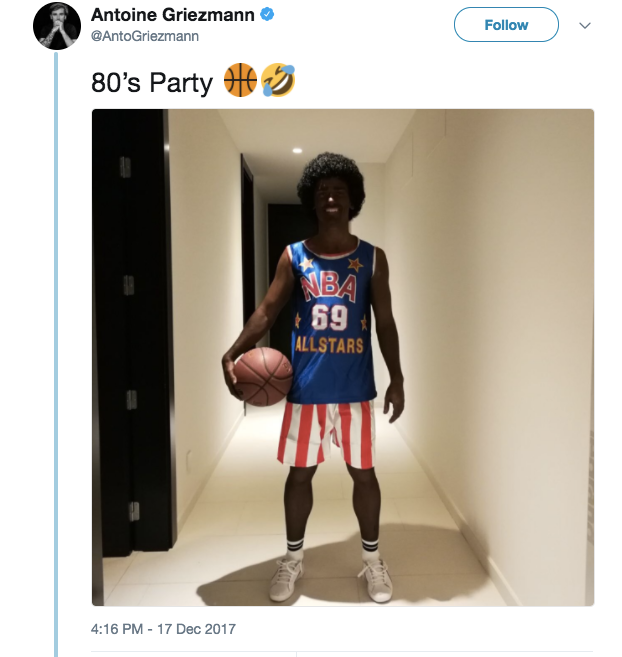 Historically, blackface is when non-black actors used makeup to portray black people in typically racist stereotypes, while black people were still not allowed on television, theatre or movie sets. While some might argue that there might be a gap between French and American cultures, there has been blackface backlash in France before Griezmann's photo.
It's also important to note that a fan of the legendary Harlem Globetrotters would know that the team of black basketball players experienced decades of racism. Despite the team's success on the court, players were often refused service in restaurants and hotels until the 1970s.
"Jacksonville, 1957. We went to this hotel; they wouldn't let us in," former Globetrotter Tex Harrison told Newsday in 2010. "We went to a restaurant and they said, 'We can't serve you here.' So we went back across the [other side of the] track. Later, we found out that a performing chimpanzee was in town, sponsored by a bowling alley. That chimpanzee was allowed into the hotel and given a big suite. Here we were, human beings, and we couldn't get into the hotel or get anything to eat. But 18,000 people came to watch us play and 98 percent of that audience was white."
American hip-hop artist Lecrae pointed out why Griezmann's initial reply to the angry Twitter users is also problematic.
"Highly offensive in toward [sic] toward the black community," Lecrae tweeted. "Even worse to tell the offended to calm down so can you continue to parade the post which shows lack of understanding and concern."
Griezmann deleted the tweet with his photo and the reply telling people to calm down not long after his initial post. The soccer star then issued an apology.
"I recognize that this was clumsy on my part," Griezmann tweeted. "If I hurt certain people, I apologize."
Before You Go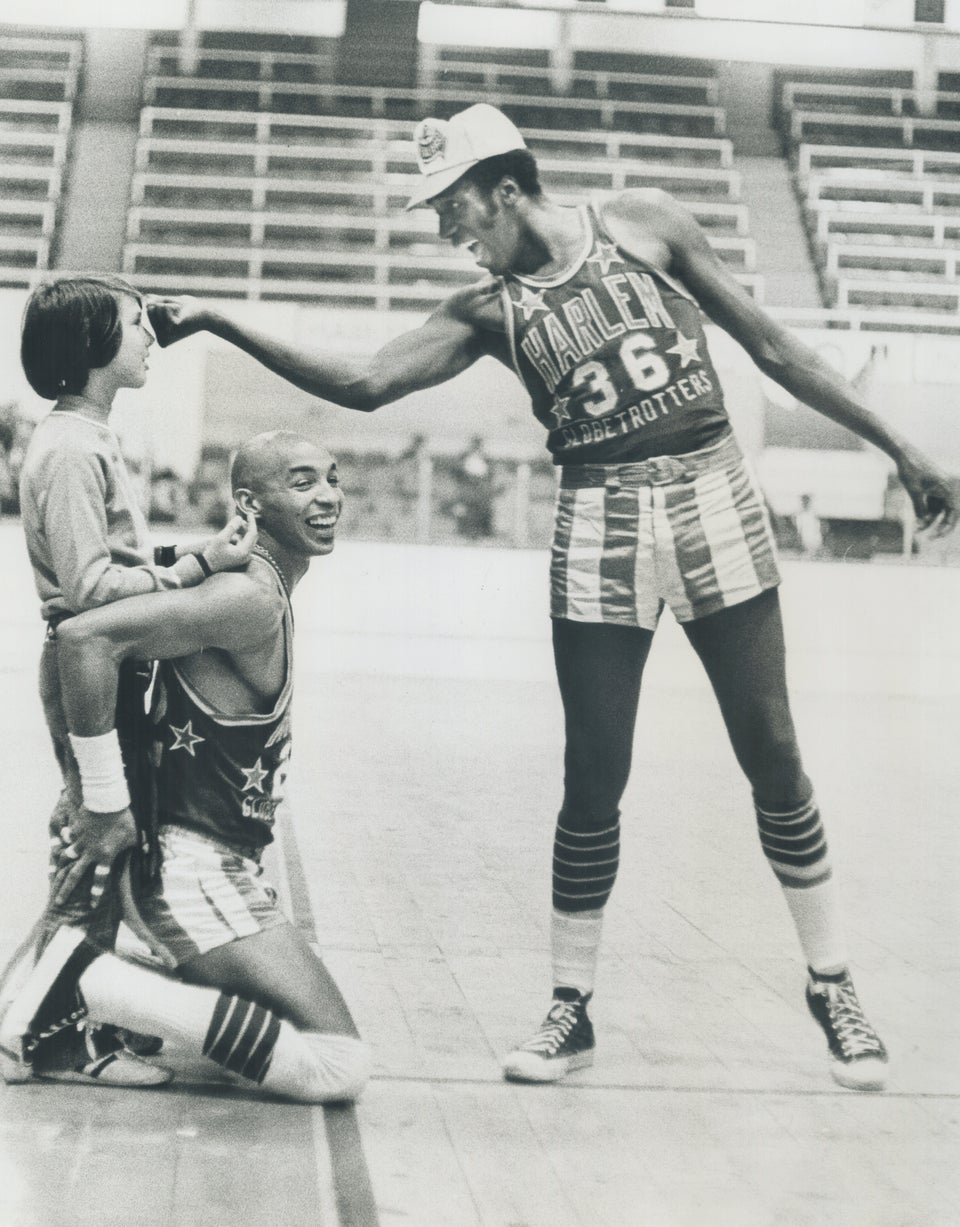 Harlem Globetrotters Through The Years
Popular in the Community