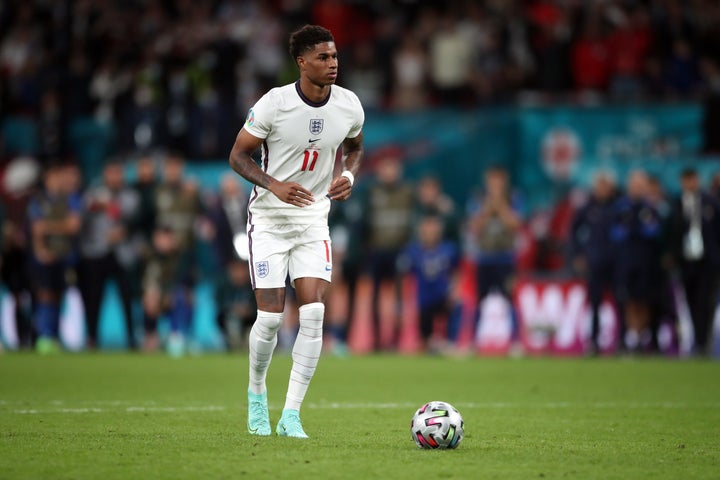 English soccer star Marcus Rashford, who faced a deluge of racism online for missing a crucial penalty kick during England's Euro 2020 Final loss to Italy on Sunday, responded to the hatred and thanked his supporters publicly on Monday.
Rashford is one of three Black soccer players who missed penalty kicks at the end of the match at London's Wembley Stadium, ending England's hopes of winning its first major soccer championship in more than 50 years. Rashford, as well as teammates Jadon Sancho and Bukayo Saka, were all targeted with racist vitriol by waves of soccer fans online following the loss. In Manchester, a mural of Rashford was defaced shortly after England lost as well, prompting a police investigation.
"I've grown into a sport where I expect to read things written about myself. Whether it be the colour of my skin, where I grew up, or, most recently, how I decide to spend my time off the pitch," Rashford said in a social media post on Monday.
"I can take critique of my performance all day long, my penalty was not good enough, it should have gone in but I will never apologise for who I am and where I came from," he added.
"I'm Marcus Rashford, 23 year old, Black man from Withington and Wythenshawe, South Manchester. If I have nothing else I have that."
Popular in the Community