 According to the Anxiety and Depression Association of America, 15 million adults suffer from Social Anxiety Disorder. Joyable's tagline is "Overcome Social Anxiety, Judgement Free," and CEO Peter Shalek -- who wanted to be a therapist but ended up finding his passion in business -- has quite the goal.
Many people would disagree with Shalek's characterization of mental health challenges as the enemy of "potential" -- people with a whole host of conditions add value to their workplaces and communities while also living with anxiety, depression and the like. But the intent to make life and work easier for those suffering from these conditions is one anyone could get behind.
Here's how it works: Every Joyable client is assigned a "coach." The coach and client get to know each other at the beginning of the treatment with a 30-minute phone call, and after that there are weekly check-ins and coaches are available by text, phone and email. Joyable costs $99 per month or $239 for three months.

Coaches are not licensed therapists, but they do use cognitive behavioral therapy (CBT) methods, which have proved effective in treating social anxiety. Dozens of studies have also shown that CBT is just as effective online as face-to-face, according to Psych Central.
In CBT, "you work with a mental health counselor (psychotherapist or therapist) in a structured way, attending a limited number of sessions," The Mayo Clinic explains. "Cognitive behavioral therapy helps you become aware of inaccurate or negative thinking, so you can view challenging situations more clearly and respond to them in a more effective way."
According to Joyable co-founder Steve Marks, the company's seen a lot of success since its March launch. He told The Huffington Post:
Ninety percent of Joyable clients see their social anxiety decline. On average, Joyable clients see their social anxiety decline by 30 percent, which they tell us is life-changing. A 30 percent decline allows them to do the things they care about most that were hard before Joyable, like interviewing for jobs, going on dates, or interacting successfully with their families. We've been able to help all kinds of people with their social anxiety, whether they are young or old, female or male, and whether their social anxiety is moderate or severe.
Although we don't advise anyone to use Joyable in place of therapy, it's certainly progress in the mental health department.
If you have a story about living with mental illness that you'd like to share with HuffPost readers, email us at strongertogether@huffingtonpost.com. Please be sure to include your name and phone number.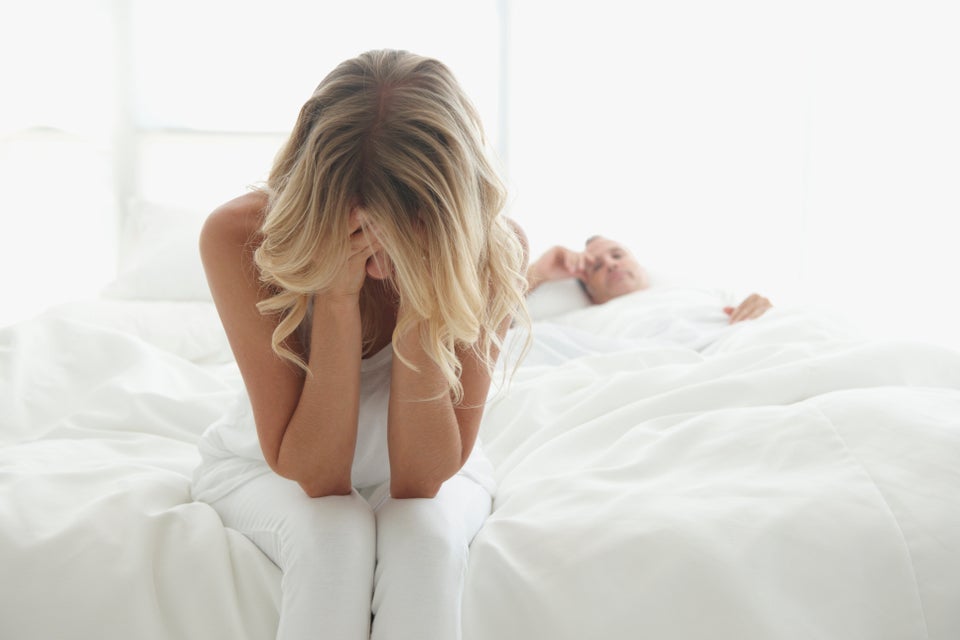 10 Common Symptoms Of Anxiety