Two years ago, I read an article in an Indian newspaper about a little girl who required 30 units of blood each month to survive and that it was increasingly difficult to find regular blood donors. In a country of 1.2 billion people, how could it be possible to not find regular blood donors?
The entire blood donation system is broken. It's old and archaic and very little has been done to change or fix it for past 50 years -- but it's not just a problem in India. Many developing countries are also in this situation. But what's more concerning is that even in developed nations, the rate of voluntary donations is low, and there is always a higher demand of blood donations every day that are not being fulfilled.
Blood banks around the world use ancient software, if they're even using computers at all. For those that do, the data is still on Excel sheets.
Not long after I read about that little girl, I came across a Facebook post from a friend who was requesting blood for his father. After a few hours, his update read, "Thanks to Facebook, I found a blood donor for my father." If so much of the population of India was connected through Facebook and logging in every day, why couldn't we connect blood donors and recipients on a single platform?
I set up a series of eight Facebook Groups, one for each blood type. I asked my friends and their friends to join the Group that matched their blood type. A member could post a request in a Group full of the people with the required blood type, an effort which I decided to name Socialblood.
Despite the fact that there was always a requirement of blood donors, I soon discovered that people were not really motivated by it. If a friend from my network needed blood, I was much more likely to donate. When statistics have a story to tell, the motivation to act becomes stronger.
There is no centralized blood bank and the world is not working in unison to solve the problem. After the success of the Facebook Groups, I knew we had an opportunity to find a dedicated solution. We used Facebook Connect to build a single platform that served the purpose of building a network of blood donors.
Socialblood has come a long way since then. Our mission has evolved than just building a network of blood donors and connecting them to the ones in need. We are building a network where people are motivated to donate, reigniting the social responsibility and accountability.
As Socialblood we want to disassociate blood donation from the stigma of blood donation and the pity that motivates people to do the right thing. We are trying to build humanity into the system, where humanity becomes cooler and our users take pride in taking forward the movement. Being self motivated to help a fellow human is the true nature of humanity.
At Socialblood, the mission is not only to create an easy, trustworthy and a reliable network of donors around the world but also grow together with hospitals, blood-banks and supporting organizations.We aim to change and disrupt the archaic ways of finding blood donors and build the largest network of voluntary donors around the world. Join Socialblood, we are building a network of life savers.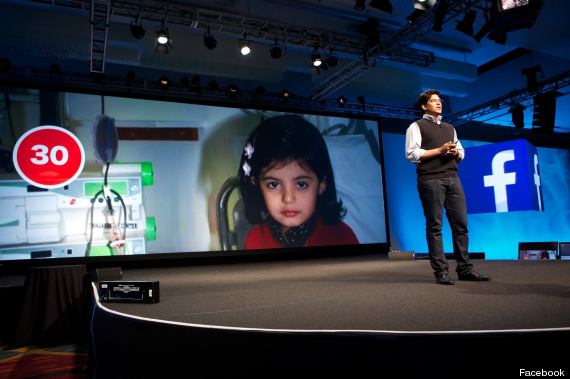 Calling all HuffPost superfans!
Sign up for membership to become a founding member and help shape HuffPost's next chapter