 The social media revolution has altered how brands engage with the social consumer. This is an age where influence triumphs over awareness, where consumers are more wary of promotional messages, and where brands are continually shaped by consumer perception and less by themselves.
Brands have to cope with being an open book in the digital ecosystem, and no longer be the sole author of their brand messaging. Indeed, it is an exceedingly challenging age for brands, marketers, and advertisers.
With this in mind, it is important to consider how brands can create the relevant content to support their digital assets and drive meaningful dialogue about their brand. More importantly, brands have to consider how to make their content social, which entails going beyond content consumption and facilitating content sharing. Social content is shareable because it inspires emotions and provokes reactions.
It is a challenging premise indeed: How can brands continue to inspire, stay relevant, and excel in this socially charged ecosystem?
This post revolves around why it's important to write a social brand story, why a social brand story is an ecosystem of content iterations, and why some content is more contagious than others. The team at Singtel, Singapore's largest telco and one of the country's oldest companies, is the inspiration for this post.
Truly, it's no longer a question of whether brands should be on social media, but how brands can distinguish themselves, secure consumer trust, and succeed in this competitive digital ecosystem. This is a story of how Singtel got more social online, and did it right.
Neuroscience supports the importance of writing a social brand story

The work by Dr. Paul MacLean, who wrote about the Triune Brain Theory and influenced modern-day neuroscience, has classified our brain into three distinct portions -- the reptilian brain (decision-making), the limbic brain (emotional center) and the neocortex (rational thinking).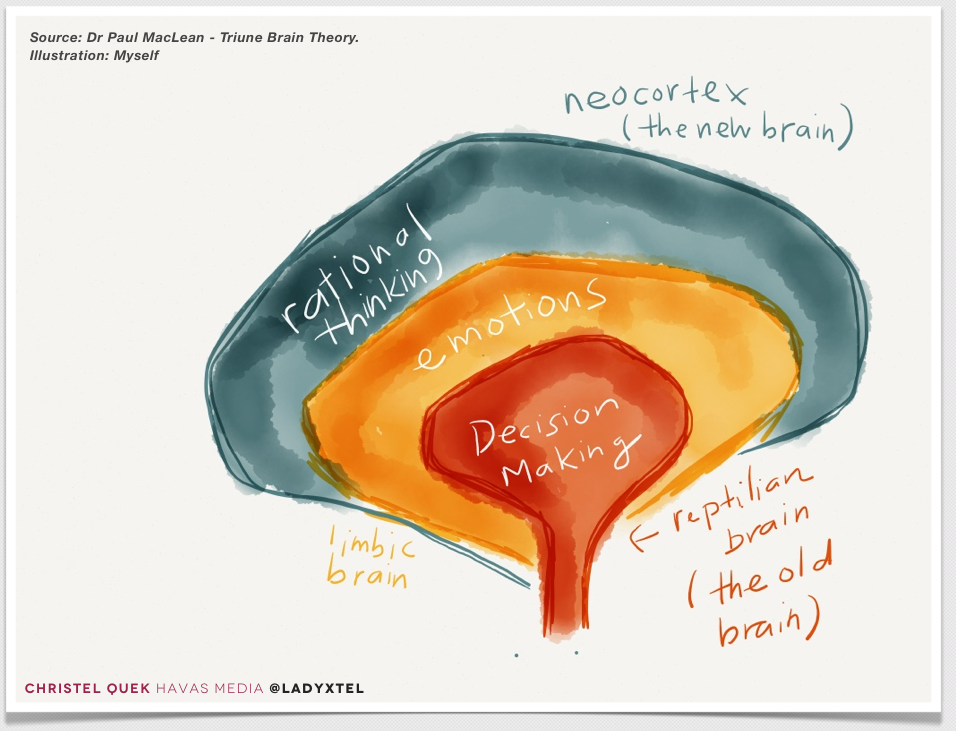 Robert Ornstein wrote in The Evolution of Consciousness that our reptilian brain is our "fight or flight brain," whose chief purpose is concerned with our survival. As our decision-making hub, our reptilian brain is motivated by trust, has immensely strong inertia, and would often go with the "safest" choice that guarantees our "survival."
So how does this relate to social content? Research from neuroscience has shown that people connect better with stories and not just facts. This is substantiated by Roger Dooley's work in neuromarketing. In Brainfluence, Roger uncovered that 95 percent of our decision-making is not affected by conscious rational thinking. In fact, our decision-making is motivated largely by our emotions and our survival instinct, and specifically, our ability to trust.
Storytelling is the magic sauce that allows the brand to become more than an entity, but to be an experience -- an experience that aids the consumer in the decision-making process. Ultimately, a social brand story appeals to the emotional, removes the fear, and builds trust.
People will forget what you said, people will forget what you did, but people will never forget how you made them feel. -- Maya Angelou
Instead of using hard facts and throwing excessive promotions at consumers, focus on writing a social brand story as a constant motif where meaningful social content can be sprung from.
In Singapore, SingTel decided to invest in creating its own social brand story. The push was to build emotional attachment, personify the brand, and make the brand as approachable as possible. This journey started officially for the brand in November 2011, where SingTel unveiled TGIS (Thank Goodness It's SingTel), a bi-weekly lifestyle series on the brand's YouTube channel that showcased the latest in consumer technologies, local news, events and trends. It was important for the team that the content produced had a strong focus on relevance and value-add, and less about overly-promotional drivel.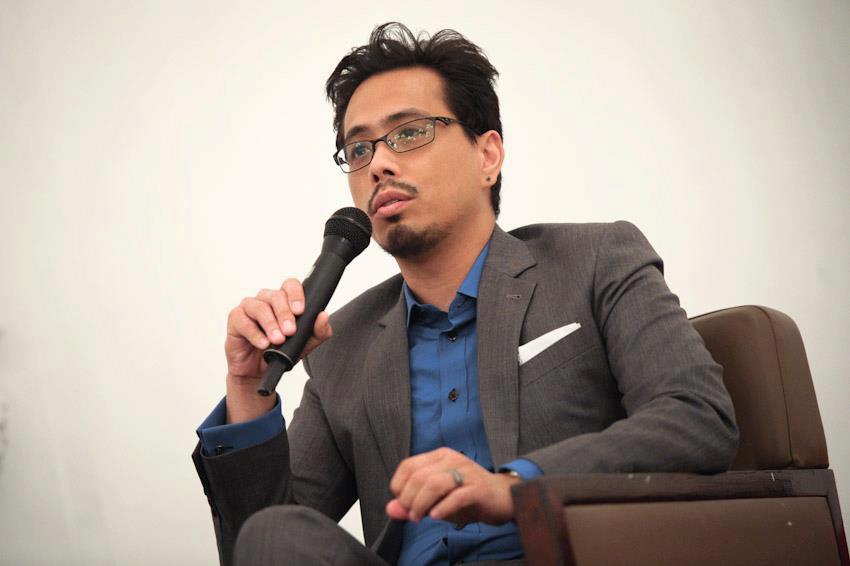 Photo courtesy of Miguel Bernas
"Our approach with TGIS is always to figure out what kind of content consumers want, not whether we have a product to sell. Any mention of SingTel products and services is in context and must feel like it belongs there." -- Miguel Bernas, Director of Digital Marketing, Singtel
In each episode of Season 2 in TGIS, for example, relevant SingTel services and products are included as non-intrusive click-throughs within the show to guide viewers along if they wish to find out more information about the various products mentioned.
"It's too easy nowadays for consumers to tune out advertising. Consumers will always avoid commercial messages but they will seek out good content." -- Miguel Bernas
A social brand story is therefore important -- as stories create possibilities, possibilities create dialogue, and dialogue facilitates connections. A dear friend and mentor, Antonio Lucio, extended this musing of mine -- he believed that when such connections are anchored in shared purpose, they can be translated into action.
A good social brand story is an ecosystem of listening and constructive iterations.
Today's brands are open books where there is no single author of the respective brand story. While the brand can try writing the narrative on its own, it is up to the brand's consumers to embrace, alter, or reject the brand's messaging.
Today's social brand story and how it portrays itself through outward communications is written together with the consumer -- and it is an ongoing process. Social content never guns for brand-led perfection. Social content embraces listening and feedback from the crowd. Social content is all about iteration, and using consistent feedback for improvement.
"We have two ears and one mouth so that we can listen twice as much as we speak." -- Epictetus, Greek Philosopher
Brands need to listen to create value-added content. It's a continuous dialogue which they use to improve their content, and gain the trust of their consumers in the process.
Instead of making a one-sided, solely brand-led decision, SingTel decided to listen and encourage participation from their online communities. Prior to the launch of the first season of TGIS, SingTel held a Casting Call in 2011 in search for a resident host for TGIS -- a host who is personable, technology savvy, and suitably engaging on-screen. The initial judging had ladies from SingTel's online communities submitting short video entries, which were posted on SingTel's Facebook page, of why they wanted to be groomed to be the resident host for TGIS. Eventually, after two rounds of judging, Joanne-Marie Sim, a Singaporean blogger, edged out more than 350 hopefuls to be the resident host for TGIS.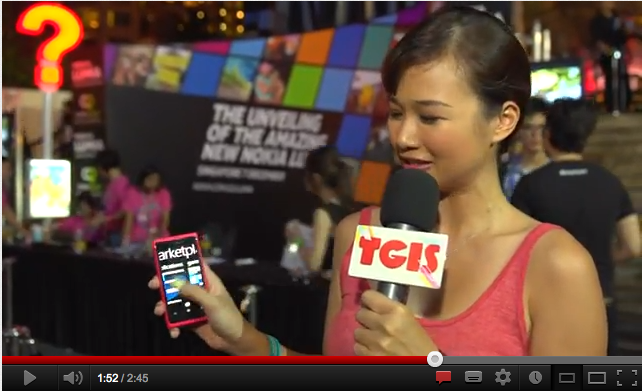 Joanne-Marie Sim, Host of TGIS
"We didn't want a local celebrity or a recognizable face to host TGIS. We wanted someone who could represent the audience, which was why we opted for public auditions instead of turning to the talent agencies." -- Miguel Bernas
It paid off handsomely for the SingTel team. On average, 90 percent of its online audience watched through 75 percent of the episodes. By the end of season in May 2012, the series attracted more than half a million views.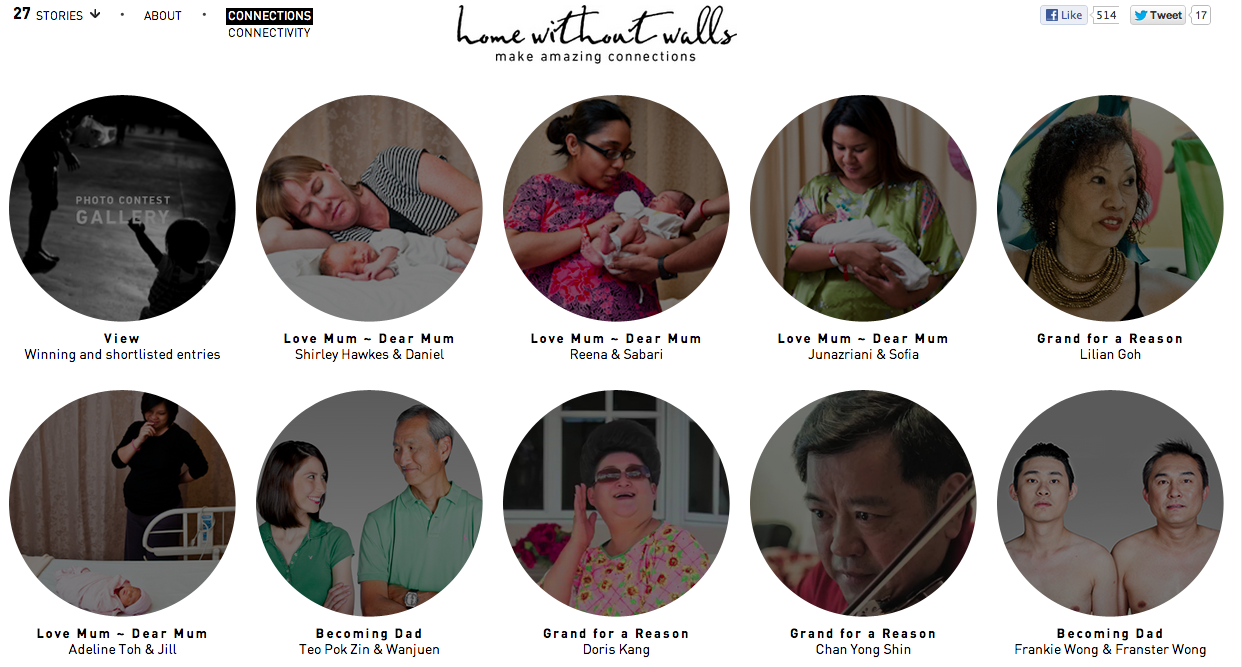 Of notable mention as well is Singtel's other forays into different video series that are not necessarily technology- or product-led. Home Without Walls is a commendable initiative by Singtel that celebrates the enduring spirit of friendship and kinship through candid interview vignettes, weaving in motifs of love, tradition, and dreams despite contrasting factors such as age and personality.
A good social brand story resonates by being unpredictable, getting the attention of tastemakers, and is told on the right medium.
You know that "viral" has officially become part of the marketing lexicon when it's no longer just referred to the pervasiveness of the common flu. I have lost track of how many times clients have asked on how to make social content be "guaranteed viral." In fact, that question must be one of the worst questions you can ever ask a marketer!
But really, why does some social content resonate better than others? Why do some stories spread like wildfire on the internet and become a brand's dream come true?
Contagious social content can be dissected into three key tenets -- community, content, and medium.
For social content to catch on and get more contagious, it needs to attract the attention of tastemakers and influencers, and stand out in the swarm of content one consumes online every day.
For it to stand out in the first place, such social content has to be unpredictable, aim to surprise, and be unanticipated by the crowd. Realistically speaking, however, one can never consistently anticipate to be unexpected. It is a better bet to tailor content to be relevant and resonate with the intended audience.
The medium in which this content is produced is also important, as it affects how fast it is shared, and how identical these shares are to the original source. Richard Dawkins, the father of memetics, discussed this in 1976 in The Selfish Gene, and referred to this as fecundity -- declaring that the medium in which "content" gets shared is important -- as the faster it produces, the more successful it will be.
It is thus not surprising that the best and most contagious social content are largely visual -- either photos or videos. According to M Booth and Simply Measured, videos are shared 12 times more than links and posts combined on Facebook. Photos are liked two times more than text updates on Facebook as well. On YouTube, more than 100 million users are taking a social action on videos every week.
"In the age when consumers can pick and choose what kind of content they want, where it's so easy to tune out content they dislike, our challenge is to offer content that's of real value. That's what TGIS promises to offer." --Miguel Bernas
One particular TGIS episode, "How to Save a Wet Phone," for example, was certainly unexpected content from what was seen to be a traditional telco. The episode featured the resident host, in an eye-catching swimsuit, jumping into a pool to "save" a mobile phone, and later debunking common myths of how to restore a phone that was immersed in water. When the episode was published on Singtel's YouTube channel and Facebook page, It was shared repeatedly by the community, and became a talking point in the Singaporean digital space for a week. Currently, the video has registered a total of 420,000 views, making as one of the most popular videos a local company has ever produced in Singapore.
But it's not all about swimsuits -- a TGIS episode featuring a drop test for a Nokia Lumia smartphone garnered more than 94,000 views.
Are you ready to start crafting your social brand story?

"Consumers are constantly connected, whether to share opinions on social networks or consume content on sites like Youtube. SingTel has recognized this growing behavior and wants to where our consumers are." -- Miguel Bernas
The customer-centric thoughts from Miguel were well-put and encouraging as SingTel continues to write their social brand story. Social brands that do well on social media understand the importance of focusing more on the "social" -- the people, instead of the "media" in social media. Social brand stories that excel are ones which are able to engage the social consumer into its ecosystem and demonstrate the brand experience it has to offer. Ultimately, the hallmark of a good social brand story is written when the social consumer is at the heart of the brand experience.
Author's Note: I was on the judging panel for SingTel's Casting Call in search for their YouTube Channel Host in 2011, and was subsequently invited to attend engagement sessions with their great social media team upon their re-launch of TGIS (Thank Goodness It's SingTel), a bi-weekly lifestyle series on their YouTube channel, in 2012.
Related
Popular in the Community