One of the largest business challenges with social media is to cut through the noise, step back and make sense of the big data. This requires a view from above.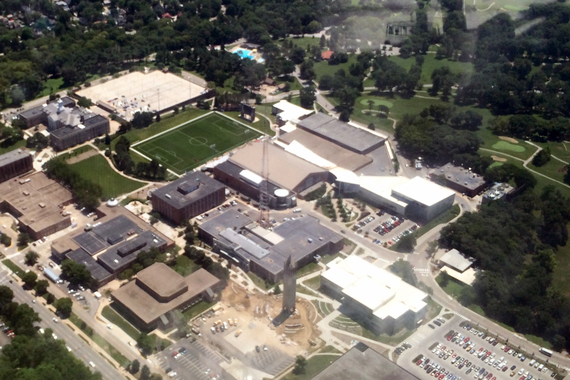 Although I have taken daily walks on our campus for more than 25 years, I was struck by how different everything looked from this vantage point. On the ground, the flower boxes catch my attention, but from the air my eyes are drawn to the nearby park and golf course green spaces.
A social business plan requires us to likewise be on the ground, but also find the time and resources to step back and gain perspective. Otherwise, we may be wasting time.
Marketing guru Gary Vaynerchuk of VaynerMedia makes a similar point about sales prospects and selling.
"You should be wondering how to sell to customers," he says, "not how to sell to people who aren't a customer at all yet."
Social media engagement through dozens of tools offers the lure of large numbers. Unfortunately, many in the online audience are not interested in what you are saying. The key is to find a core audience the cares about you and the message.
Back on the ground in our lab, we have sought to reach out to many new contacts who may be interested in social media research and engagement. While a lot of people are curious about social network analysis, for example, a smaller core are asking questions and engaging with the lab. Our best use of time is to target engagement efforts on the greatest interest and most promising projects.
Marc Smith, director and co-founder of the Social Media Research Foundation, says his NodeXL social network analysis tool filters thousands of tweets in a specific Twitter search down to some key lists: top influencers, top URL's, top hashtags, top words and word pairs, top replied to and top tweeters. I've recently collaborated with Smith on research that explores how to gain greater perspective on the valuable data.
From liking to sharing content, social media behaviors are "the action of creating these connections," Smith says. "What's the overall shape, size and density of this population?"
These social media properties may be seen through visual maps that are similar to aerial photography of social network activities.
A recent graph of the hashtag #digitalmarketing on Twitter, for example, offers a wealth of information about the influencers and media content in this space. There is dense clustering of key groups of conversations in thousands of daily tweets.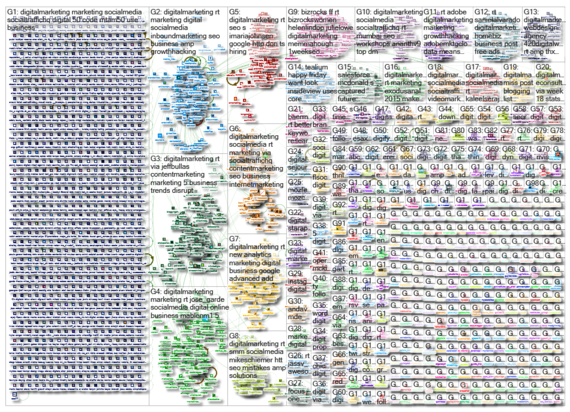 HuffingtonPost.com is a top website in the overall map and first group, Google.com in the second group and JeffBullas.com in the third group. These data allow marketers to target key clusters of social media engagement by taking a deeper dive into popular content, as well as relationships with nearby influencers.
A recent Mashable business chat related influence to trust, authenticity, honesty, perseverance, listening skills and other qualities.
As Steve Rubel at Edelman PR observed, influencers leave "a lasting, distinct impression with a group of passionate" people, and do this "repeatedly." In order to be responsive, individuals and brands must focus on the most passionate customers.
On the ground, close-up social media conversation may lack clear goals and objectives. The view from the air, on the other hand, shows clear centers of influence, as well as the nature of their media storytelling.
REAL LIFE. REAL NEWS. REAL VOICES.
Help us tell more of the stories that matter from voices that too often remain unheard.