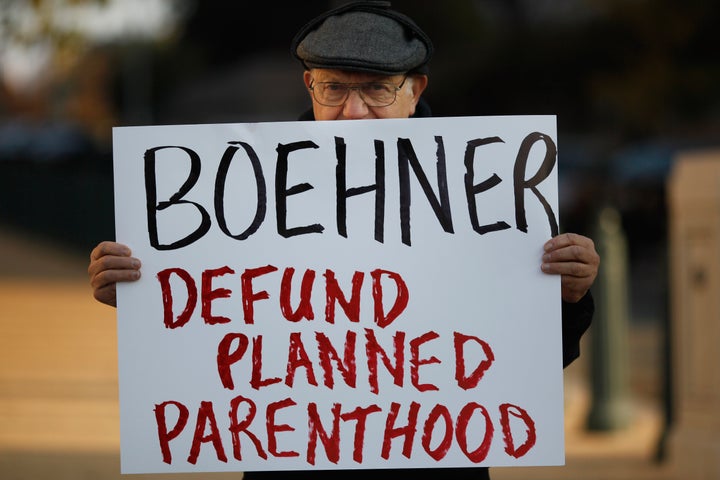 Social conservatives are hitting back Tuesday at a recently released letter by a coalition of Tea Party and gay Republican groups encouraging incoming Republican legislators to forgo a lofty social agenda in place of one focused on fiscal conservatism.
"Social issues should be at the very top of the list of priorities for the new Congress, along with sensible fiscal policies," Concerned Women for America leader Penny Nance responded in her own letter. "I'd like to know which one -- support for the No Taxpayer Funding for Abortion Act, eliminating taxpayer dollars from funding embryonic stem cell research, or defunding Planned Parenthood -- the signers of the GOProud letter have a problem with."
On Monday, a letter signed by the leaders of 16 Tea Party groups and GOProud was sent to incoming Republican leaders asking them to announce a cease fire on their pursuit of social and cultural issues.
"On behalf of limited-government conservatives everywhere, we write to urge you and your colleagues in Washington to put forward a legislative agenda in the next Congress that reflects the principles of the tea party movement," the letter read. "This election was not a mandate for the Republican Party, nor was it a mandate to act on any social issue, nor should it be interpreted as a political blank check... Already, there are Washington insiders and special interest groups that hope to co-opt the Tea Party's message and use it to push their own agenda - particularly as it relates to social issues."
But the pro-life contingent of the GOP doesn't appear to agree with this interpretation of the elections.
"Americans voted overwhelmingly for both social and fiscal conservatives, and it would be unwise to throw social policies to the wayside and snub the voters who sent a strong message to the new Congress that they want both pro-life and fiscally conservative policies. In our post-election poll, when asked to name the biggest issue facing future generations, 62 percent of voters said it is the moral decline of our nation," Nance wrote, referring to an internal poll. "There was a net 52-seat pro-life gain in the House of Representatives, an unprecedented statement that voters reject taxpayer-funded abortion and want a more conservative, pro-life legislature moving forward. Now is not the time for Republicans to back away from their own party's foundational social issues."
The two opposing viewpoints underscore a similar concern that played out during campaign season, when some conservative leaders hoped to ensure that the growing enthusiasm on the right would carry over to a re-energized push for a social agenda.
Though the Tea Party largely grew to prominence as a group concerned about fiscal and economic policy, it also aided the primary victories of some candidates that became known for their extreme social views. Three of the movement's most public and socially-charged figures -- Sharron Angle of Nevada, Christine O'Donnell of Delaware and Ken Buck of Colorado -- ended up losing earlier this month.
REAL LIFE. REAL NEWS. REAL VOICES.
Help us tell more of the stories that matter from voices that too often remain unheard.