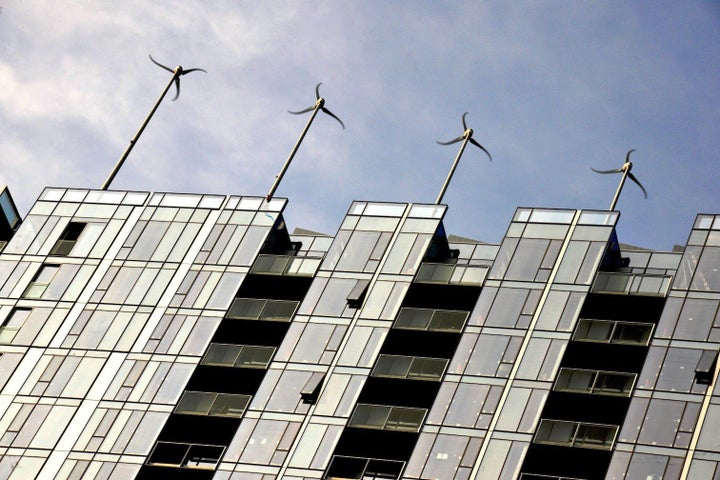 Social enterprises in the U.S. are small on average, by revenue and number of employees, an even mix of for-profits and non-profits and are scattered throughout the land. Over 90 percent are focused on solving problems here at home rather than overseas.
These are findings from the first responses to the Great Social Enterprise Census. The Census is an important new initiative comprehensively landscaping the social enterprise sector in the U.S. It will provide the same data used elsewhere, most notably the UK, to develop this critical, fast-growing economic engine. The U.S. cannot afford to be left behind.
The data is far from representative. There are likely hundreds of thousands of organizations that can and should self-identify as social enterprises in the U.S., on the basis of "what" they do (i.e. producing a good or service to solve a social problem), "how" they do it (i.e. employing from, locating in, or buying from underserved communities as a primary purpose), or "why" they do it (i.e. making profits principally to reinvest in a social activity). This includes businesses driven by a social or environmental mission, enterprising non-profits, and community finance institutions and their investees.
Still, the enterprises that have already responded to the Census speak for over $300 million in revenue and employ an estimated 14,000 people in 28 states. If my hunch about the total number of U.S. social enterprises is correct, this is an economic sector employing over 10 million people, with revenues of $500 billion; about 3.5 percent of total US GDP!
What does the data tell us so far?
Around 40 percent of U.S. social enterprises have fewer than five employees; just 8 percent have more than 100
45 percent of U.S. social enterprises have less than $250,000 in revenue; 22 percent have over $2,000,000
35 percent of U.S. social enterprises are non-profit organizations; 31 percent are regular "C" corporations or LLCs
20 percent are generating impacts in the area of U.S. economic development; 16 percent are focused on workforce development; 12 percent are targeting energy and the environment; 11 percent are in education; and just 7 percent are working internationally.
Finally -- and this speaks to a rapid transformation in the economy -- 60 percent of U.S. social enterprises were created in 2006 or later, with 29 percent created since 2011.
So who are these social enterprises?
They include: Women's Bean Project, a Colorado enterprise providing women with transitional employment and skills through food manufacturing and jewelry making; Monitor, a US-based, global strategy consulting firm that focuses on critical management issues in the social sector; Design Innovations for Infants and Mothers Everywhere (DIIME), a Michigan-based medical device company working to improve maternal health in low-income countries; Suncommon, which is helping Vermonters go solar with no upfront cost; Panzanzee, a social enterprise incubator and co-working space in Chicago; and Netsuite.org, which offers donated and discounted accounting, ERP and CRM software to help social enterprises expand their impacts.
The importance of the Census data cannot be understated. Consumers need guidance on where to shop to support social enterprises. Investors want to know what kind of capital will help the sector scale. Policymakers are asking what more they can do to help put private enterprise to work in the service of public good.
In the UK, data that shows that seven percent of all small business meet the definition of social enterprise -- representing 68,000 enterprises, £24 billion in revenue and employing 800,000 people - has, in and of itself, motivated a coordinated campaign to position that country as a global hub in this area, with the world's most established investment networks and supportive policy environment.
The U.S. is ideally positioned to share the spotlight, with a rich history of philanthropy and entrepreneurial, community-based solutions to social problems, not to mention over five million small businesses. If social enterprise does not already represent 3.5 percent of U.S. GDP, it will grow to that size in no time.
The Great Social Enterprise Census is open for business and will provide the data needed to support sustainable growth and job creation in this emerging sector of the economy. If what your enterprise does, or how and why you do it, is motivated by social purpose, now is the time to join a movement.
Support HuffPost
The Stakes Have Never Been Higher
Related
Popular in the Community