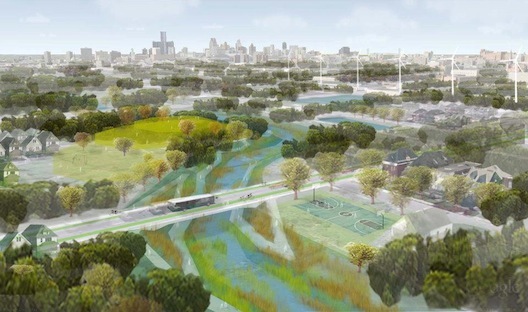 Listing the dismal array of social problems facing the city of Detroit is easier than bobbing your head up and down to an Eminem song.
Between severe literacy rates (a 2011 report found that nearly half the city is functionally illiterate), one of the highest unemployment rates in the country (18.2%, compared to the U.S. jobless rate of 7.7 percent), a population that has decreased by 25% in the last decade and counts a third of its population as living in poverty, and the governor of Michigan's recent call for an emergency manager to help save the city from bankruptcy--the Motor City won't be making 'America's Best Cities' list anytime soon.
That is, unless the list is being made by StartingBloc, a global community of 1900 social entrepreneurs from 55 countries with a mission of creating lasting change, which will hold its first ever Institute for Social Innovation in Detroit in August.
Founded in 2005, StartingBloc brings together young leaders in their 20s from all over the world, and has hosted 22 leadership summits in New York, Boston, London, Washington, and Los Angeles.
The five-day program focuses on training 100 emerging social innovators, exposing them to new models for social impact, a global network of changemakers, and a curriculum emphasizing market-driven approaches to social issues and the importance of cross-sector partnerships.
Their track record for impact is impressive; over 80% of StartingBloc Fellows say their career decision has been influenced by the program, and 15% of the Forbes 30 Under 30 are Fellows.
"StartingBloc offers a one of a kind community that connects people with diverse backgrounds and skills, motivated by a common desire to make sustainable impact," says Elizabeth Garlow, a Fellow who lives in Detroit, and runs Michigan Corps, an online platform designed to engage Michigan citizens. "Detroit is emerging as a unique launch pad for social innovation, and the institute will help spark new collaboration in the community."
Despite the myriad of problems facing Detroit, the city--once the nation's fourth most populous--has become an emerging hub for entrepreneurs and start-ups looking for cheap office space, venture capital, and an open canvas for creativity and innovation--offering an affordable alternative to saturated markets like Silicon Valley, San Francisco, New York, Cambridge, and Austin.
"There is an incredible amount of talent and human capital in Detroit, and an infectious movement to revitalize the city," explains Adriana Pentz, chief executive officer for StartingBloc. "Residents and newcomers are launching creative businesses and building a culture of entrepreneurism."
In addition to a surge in private investment and a start-up renaissance in technology, a number of local initiatives have focused on urban revitalization, sustainability, and supporting at-risk communities.
Challenge Detroit invited 30 innovators last year to work for local companies and engage in monthly team challenges designed to make a positive impact in the Detroit community.
Avalon International Breads, a triple bottom-line company, which has been baking bread in Detroit since 1997, is revitalizing a 50,000 square foot warehouse, a $2.2 million project that will double its number of employees.
Another venture and potential speaker at StartingBloc's innovation institute is The Green Garage, a community of social entrepreneurs that supports sustainable businesses through a Green Business Incubator that helps triple bottom-line companies grow.
The Detroit Collaborative Design Center, also a likely partner for StartingBloc, is a multi-disciplinary, architecture and design firm at the University of Detroit Mercy School of Architecture, which works with local nonprofits, community groups, and philanthropic foundations to create sustainable spaces. The above photo shows an image of their Bloody Run Creek Greenway Redevelopment Project, a green infrastructure project on Detroit's east side.
Social entrepreneurs are also addressing local issues including job training, food justice, and poverty. COLORS- Detroit is a non-profit restaurant, which sources local ingredients and provides a ten-week job training program for unemployed residents, equipping them with skills and work experience to pursue careers in the hospitality and food service industry. The Empowerment Plan, another nonprofit, hires homeless women full-time to make coats that are then given to homeless individuals in the city at no cost.
For StartingBloc, Detroit is fertile ground for training the next generation of business leaders on fostering healthy neighborhoods, sustainable design, and the value of robust public-private partnerships.
"It is the perfect environment to learn about social innovation and how to build community from the ground up," says Pentz. "We want to bring 100 young leaders to Detroit to partner with local pioneers and help co-create solutions to some of the city's biggest challenges."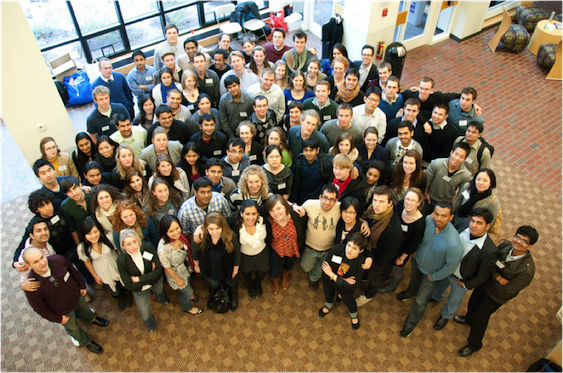 Support HuffPost
The Stakes Have Never Been Higher
Related
Popular in the Community