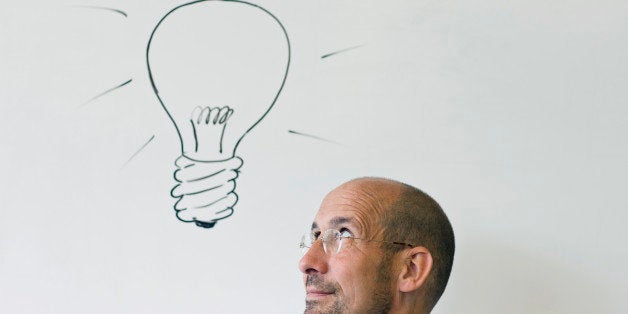 A couple of weeks ago, pianist Jonathan Biss was set to teach an online course on Beethoven's Sonatas. A whopping 32,000 people signed up for the course when it went live, leaving Biss -- who expected a mere 1000 -- astonished. Aptly named, Massive Open Online Courses or MOOCs, are just one of the many forces redefining education as we know it.
Whether it's taking a refresher on linear algebra through Khan Academy; mastering the basics of computer programming with CodeAcademy; or pursuing actual course credit from online, for-profit institutions such as StraighterLine or the University of Phoenix, millions now draw from a rich array of educational resources. And best of all, it doesn't matter whether they live in an Upper West Side apartment, an urban slum in Lahore, or a hut in the Himalayas. Now anyone with an internet connection can access top- quality lessons available 24/7.
These developments are just one result of a multi-trillion dollar Solution Economy -- operating at the intersection of the public, private and nonprofit sectors -- that has arisen to fight chronic societal problems.
The rigid silos of traditional industry, government -- and even many foundations -- run directly against the disruptive thinking of the solution economy. So rather than navigating fragmented hierarchies to advance an agenda, social entrepreneurs and organization "intrapreneurs" begin with the problem itself. Why can't an inventor better known for robotic limbs and souped-up scooters create a device that purifies water, as Segway inventor Dean Kamen did, and enlist a company like Coca-Cola to distribute it throughout developing countries? Or why shouldn't a multi-billion-dollar company take the lead in educating rural Indians about sanitation, as has Unilever?
See also: Building More Mindful Media Breaking through the traditional ways of thinking allows entire ecosystems to develop around problems like environmental cleanup, revolutionizing higher education and even fighting human trafficking. Connected citizens share their concerns about, and interest in, a particular topic (in conversations made easier through social media and the internet). Market demand grows. Enterprising contributors converge to meet an unfilled gap in the market and…a new ecosystem is born.
Some ecosystems benefit from a backbone organization that serves as a central organizer and a source of accountability. In the social sector, this role often takes shape through clever public-private partnerships where there is often an integrator pulling the ecosystem together -- large academic institutions like MIT and Harvard in the online education market and Ashoka in the affordable housing ecosystem.
Consider d.light, the scrappy start-up focused on helping the one in four people globally who live without electricity. d.light's innovative designs caught the interest of the Omidyar Network, but enormous distribution challenges stood between the promising design and the billions of people who needed it in remote regions.
Then, at an Omidyar Network party, the CEO of d.light was introduced to a representative of BRAC, the largest, most mature service provider in Bangladesh. This resulted in a pilot project to bring d.light's products to five BRAC communities. Today, d.light has reached ten million people in more than thirty countries.
Another example is Global Alliance for Vaccines and Immunizations (GAVI). It brings together under one roof the vaccine industry and various NGOs, donor countries, and developing countries and delivers massive impact—370 million additional children have been immunized, preventing 5.5 million future deaths—simply by connecting existing major players.
In solution ecosystems, partner organizations gain when one organization evolves its distinct role to complement the other's contributions. Together, various groups can move toward their goal much more productively than if each group pursued it separately.
Take the City Bee Project, known as Bybi (Danish for "city bee"). This experiment aims at a surprisingly sticky problem: honey bee extinction. Honeybees are dying off in droves in parts of Europe and America and their survival, and much of our food, increasingly relies on beekeepers—an occupation threatened by an aging workforce.
Bybi was British social entrepreneur Oliver Maxwell's idea to bring millions of honeybees to Copenhagen to create a sustainable honey industry. Working with the city, social organizations, beekeepers and Danish businesses, the project trains formerly homeless people and the long-term unemployed to become independent beekeepers. The city's disadvantaged gain meaningful work (maintaining beehives on the rooftops of local businesses), and honeybees get safe, urban spaces to pollinate and prosper. What's more, the organization creates a marketing machine for the local honey industry and good business.
Much like the unique, converging causes of a problem, the resulting problem-solving ecosystem emerges and expands through its own distinct process. With silos being replaced by ecosystems, solutions to even the most daunting challenges are now within our reach.