"Which country will become the more dominant economic power in the 21st century? I now have the answer: Mexico." This was the opinion of Thomas Friedman, NY Times columnist and Pulitzer Prize-winning author in 2013, after his visit to Mexico's industrial and innovation center, Monterrey.

What did he find in this visit to my city, Monterrey? That everything you hear about Mexico is true: corruption in all levels of government, drug cartels, weak rule of law and crime. Additionally, the lack of confidence in government and the current human rights crisis drive insecurity and undermine the economy. Yet, he was able to see that this is just half the story. Within Mexico, especially Monterrey, are places where you can find hundreds of companies and NGOs that are working insistently to address the needs of their communities. And to strengthen their nation, young people are playing a key role in creating local solutions to global problems.
In November 2014, I had the opportunity to host the very first Hult Prize@ event in Mexico at Tec de Monterrey, a local on-campus version of the world's largest student competition for social good. We hosted the event during INCmty, one of the biggest entrepreneurship festivals in Latin America. We had over 30 teams participating from all around the country, and amazing judges from top NGOs, big multinational and tech companies, universities, and accelerators that encourage social entrepreneurship in Mexico. Plus, we had the great experience of having Gabe Mott, COO of Aspire, the winning team of the Hult Prize 2013 in our event!
The best part of this experience was watching the teams' enthusiasm and really observing how each team member individually evolved and grew before and during the event. Many participants have enrolled in social entrepreneurship courses in our university or abroad, others have continued with their initiatives, and two competing teams from our Hult Prize@ event have participated in the regional finals this past weekend: The E-Project and Schooltrainers.
Last week, I had the opportunity to speak with The E-Project leader, Cristina Fernandez, an inspiring woman who had the chance to participate in the Hult Prize regional final two years ago. Even though she was already certain to start an enterprise before attending the event, the Hult Prize effect on her was to create it working for social impact. Now, Cristina and her team have attended different communities, done field tests, talked with experienced mentors and even judges from our Hult Prize@ event, and feel ready to present an initiative that will bring a real change for our country and for millions of children around the world. Cristina's team has developed a social urbanism innovation that will bring access and quality education to the poorest communities in Mexico, by using environmentally-friendly materials and empowering women.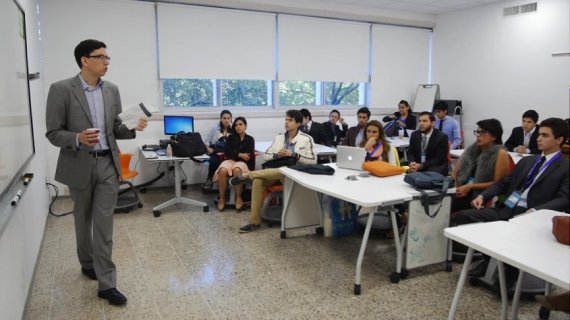 I'm sure that entrepreneurs like Cristina are everywhere in Mexico, and that through the right platforms and training, we'll be hearing of them just as you are reading about her right now. Another very interesting fact about Mexico is that we have one of the three largest slums in the world in our country. When I asked Cristina about her team's reaction when attending one of these communities, she said that living in a country with so many problems and watching people struggle day-to-day only made them realize the infinite opportunities and activities they could work on with these communities.
In short, our Hult Prize@ event in Monterrey had a lasting effect on our participants and in our social entrepreneurship ecosystem, making it even more important and relevant. Why? According to the National Confederation of Industrial Chambers in Mexico, nowadays young people are facing certain difficulties: in addition to entering a weak economic market (approximately 350,000 and 400,000 SMEs are created each year, but half of them will be gone by the end of the first year and only 10 percent will survive after 5 years), these young people are also seeking a better country. What's left to do? Encourage the creation of initiatives that solve our social, environmental and economic problems. We need to provoke these strong and demanding experiences and as the Hult Prize says, "build the next wave of social entrepreneurs," to make this half of Mexico's story the complete one.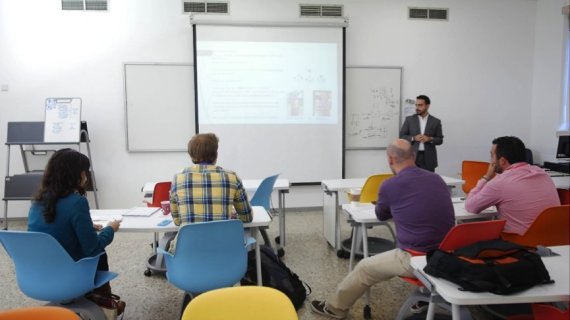 This post was produced by The Huffington Post and the Hult Prize Foundation Hult Prize@ program, in which teams of college and university entrepreneurs compete for funding for compelling social business ideas, including a grand prize of US$1,000,000. The posts are written by student campus directors of "Hult Prize@," the program bringing the competition directly to campuses around the world. To learn more about the Hult Prize Foundation and how you can become a campus director, please visit hultprize.org. Read all the posts in the series here.
Related
Popular in the Community