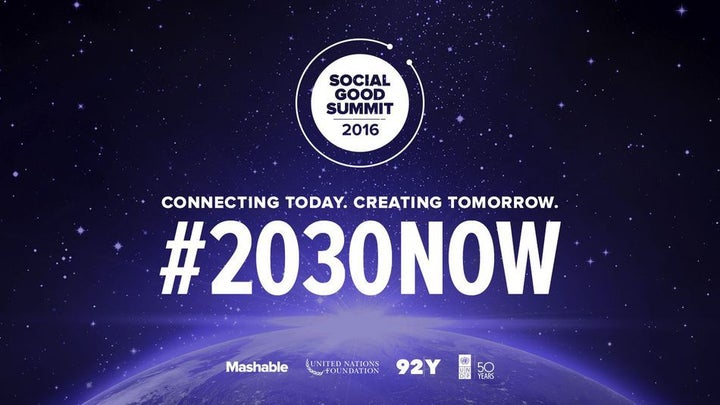 The Big Apple connected with the world for two days as New York held their annual Social Good Summit at 92nd Street Y on September 18 and 19 to raise awareness of the issues affecting our society. Held during the week of the UN General Assembly, the two-day conference brought together a vibrant community of global leaders, activists, politicians, and celebrities to discuss the problems that we face today and their solutions to build a better world for humanity. The global theme that the summit focused on was #2030Now, a movement to address people about what we can do to live a long life by 2030 and beyond. Technology was a main factor in bringing this together and connecting us with others around the world to talk about issues like equality, poverty, education, and race.
The event kicked off on Sunday with a warm welcome from SGS partners Helen Clark, Kathy Calvin, and Mashable founder Pete Cashmore. Different panels took place throughout the day focusing on different global issues as journalists and activists spoke with people either in the field of politics or in charities talking about their work. "In 2030, I'd like to see a more tolerant world, a more connected world, a world where we all appreciate our differences and celebrate them," says Cashmore.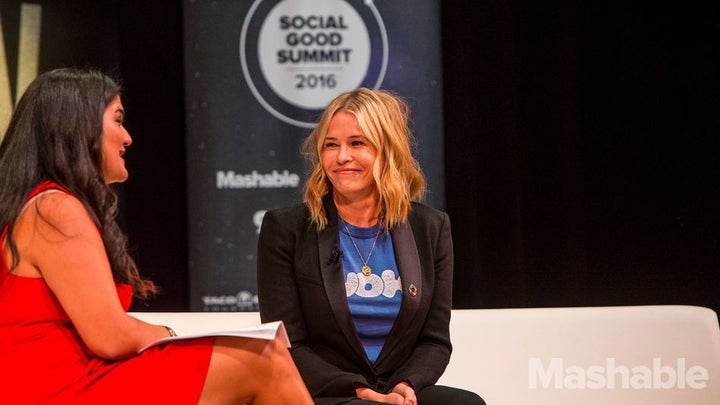 Celebrities that were featured at the panel included the likes of Chelsea Handler, Sophia Bush, Cody Simpson, and Demi Lovato. They mainly spoke about their work in helping deal with the world's problems like gender equality, poverty, education, and animal wildlife. Chelsea Handler was among those who spoke about gender equality and how her show on Netflix hopes to break the chain by putting women in the forefront. "I'd like to see women at the heads of companies all across the globe in this country and in other countries." Singer Cody Simpson addressed the issue of climate change and what should be done to save the ecosystem. During the speech he gave, Simpson said it nicely, "Don't forget, we are the people and as the people we have the power to make a difference."
Demi Lovato spoke out during one of the panels on her support for tackling mental health after experiencing mental illness and substance abuse herself. Being a co-owner of CAST Center, Lovato hopes to bring mental health advocacy to the forefront. "That's what I continue to do every single day of my life, is just try to create some sort of legacy so that when I'm gone one day, I will have made my mark on this planet and at least helped one person to be the best self that they could possibly be."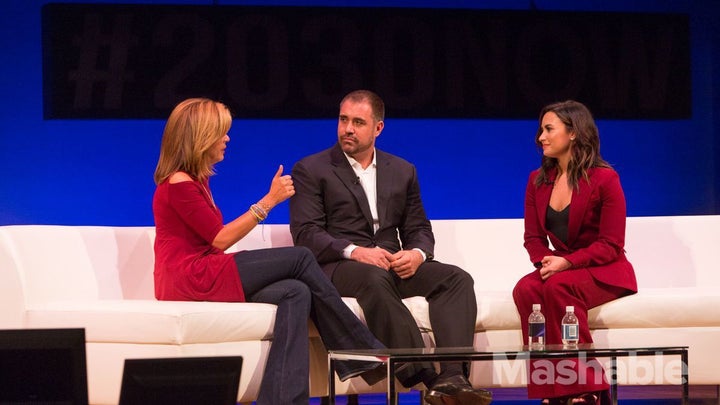 Sophia Bush had the privilege to speak with Ambassador Samantha Power about the work she's been doing for the UN tackling issues like education and poverty. She also had to tackle the hard truths of being a woman in a high post while at the same time, trying to be a mother to her children. "This woman is a friend and an idol, working to make the world a better place every day," Bush described in a tweet.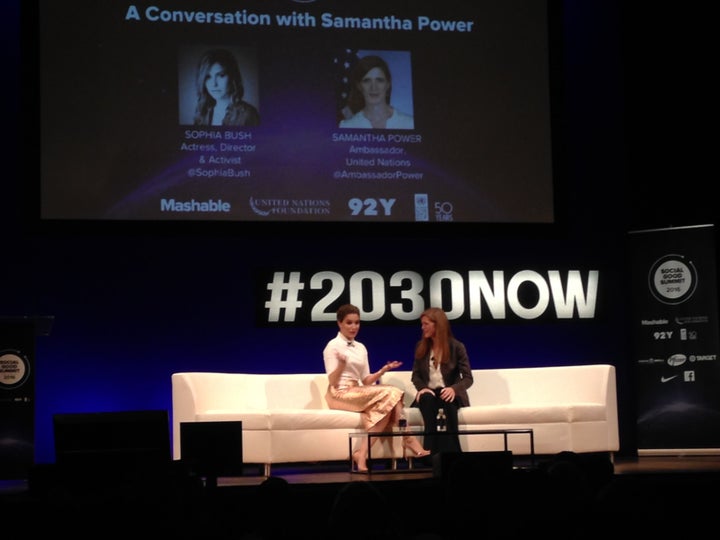 LGBT and race was another issue that was talked about during the summit. YouTube personalities Jazz Jennings and Ingrid Nilsen spoke out about the state of global equity for the LGBTQ community and how that is being represented in media. "I think now more than ever, are in a time where we are seeing stereotypes just being obliterated, and they're visibly being obliterated," Nilsen said. Jennings added that she feels that the community are finally starting to come out and be who they are. "So, I started off as this 6-year-old girl who was just declaring her gender identity. And I think that now, my message has evolved and developed to the extent where I could share it help other people live their lives authentically and be true to who they are."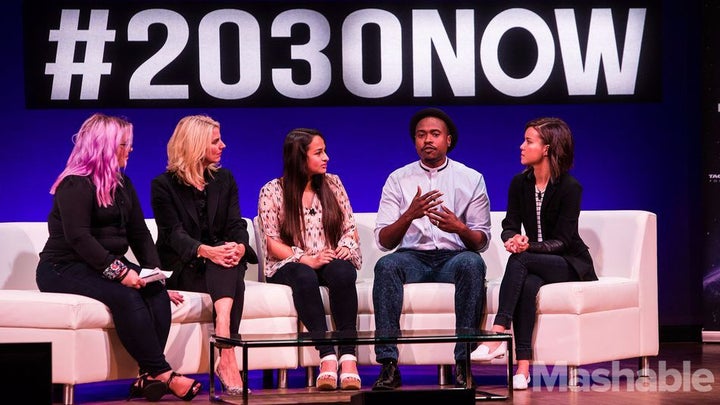 Black Lives Matter was another issue that the summit tackled as some activists joined in on a panel discussing the movement to make change for racial equality. Writer and activist Luvvie Ajayi said that this 'hachtivisim' movement is impacting the way people use social media to spread a message. "We've forced mainstream media to cover things that they've previously ignored, and things that they previously thought weren't worth their time," she said. "It created some sort of respect and credibility to the activist work being done on social media." The panel also talked about the overwhelming movement and how strong that kind of power is and will not be going away for a while. "There's a part of me that's frustrated every single day because the things that anger us are still happening," New York Daily News reporter Shaun King said. "It's like our house is on fire, and we are still talking about fire codes and fire departments."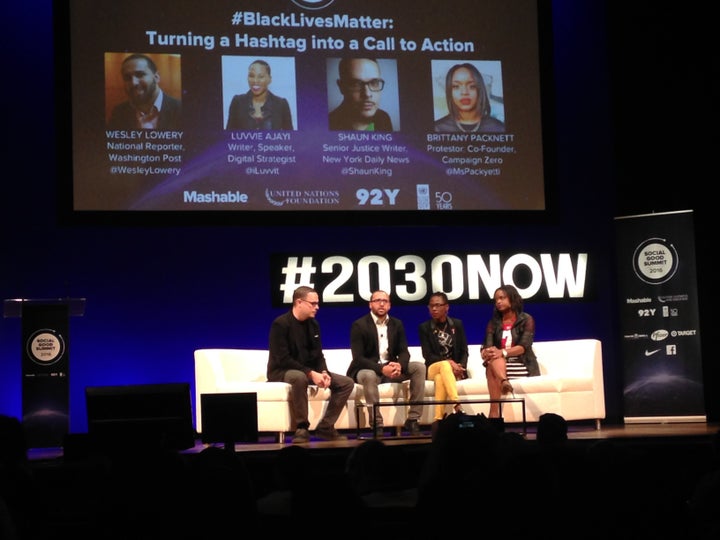 With the upcoming election, the Social Good Summit touched on women in leadership during one of their panels. Renowned journalist Barkha Dutt spoke with former leaders of Malawi and New Zealand, Dr. Joyce Banda and Helen Clark. Both of these former leaders shared their experiences ruling their respected nations as women and the hardships they faced during their run.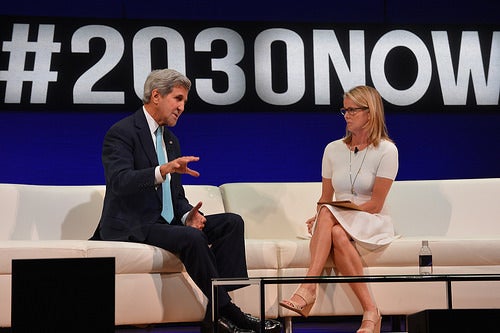 One of the biggest surprises of the event was the appearance of Secretary of State John Kerry, who spoke with BBC's Kathy Kay at the summit. Kerry touched on his thoughts of how American leadership has changed over the past 10 years. He mentioned that America has increased their activeness in foreign affairs, more so than ever. With everything that's been going on in the world, Kerry says that some countries have grown appreciatively of the work that America has been doing for them. The Secretary of State also addressed climate change and what needs to be done to save our planet. "We need leadership that understands it, and it's astounding to me that we've had people running for president of recent vintage who don't even acknowledge that climate change is taking place."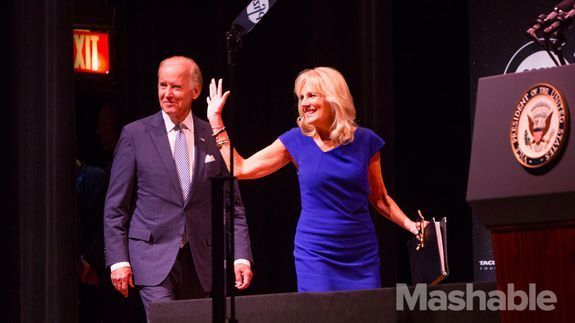 President Joe Biden was another big name that turned heads at the Social Good Summit. He spoke about the movement Cancer Moonshot, where he hopes that they will complete their vision for preventing cancer and treatment during our lifetime. "My hope is that by 2030, cancer will be over as we know it." The Vice President also addressed the recent attacks, hoping that the country will become stronger and vigilant after these events. "We are America, We will not bend. We will not break. We own the finish line."
Related
Before You Go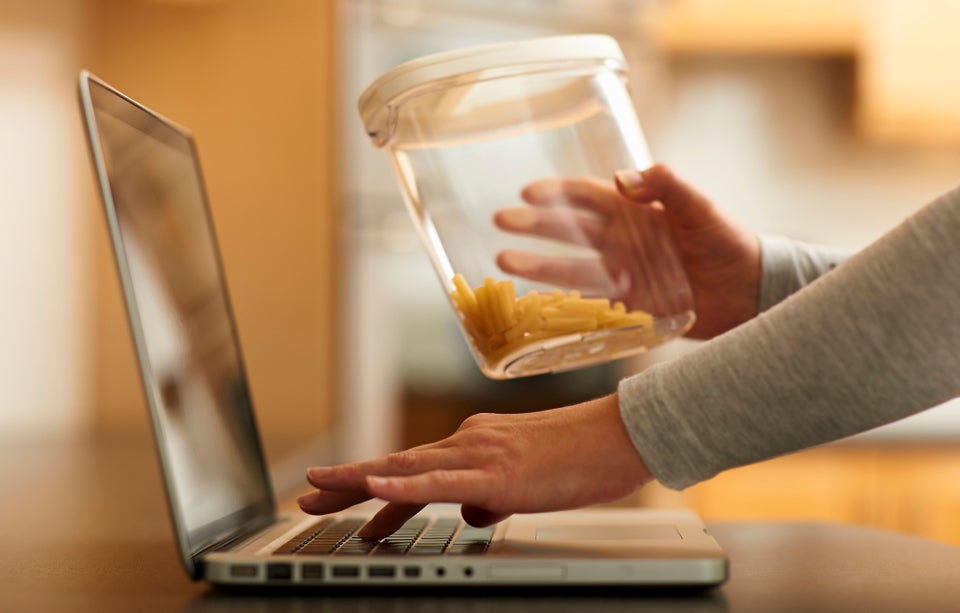 5 Anti-Food Waste Tips That Save Money
Popular in the Community