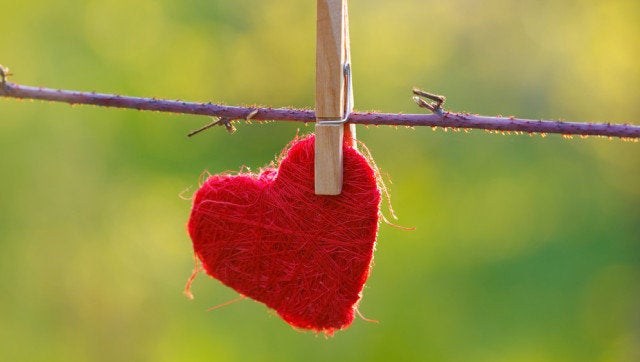 He doesn't run a large company, lead a government agency or record the music he so loves on a major label. But 8-year-old J.D. Malkin has quite a voice.

I'm talking about more than his remarkable singing talent here.

On Saturday, J.D. followed an array of high-powered speakers to close out the first day of this year's Social Good Summit in New York City. He talked about his passion for the band OneRepublic and for YouTube -- and how both led him to join Save the Children's new campaign, Every Beat Matters.

He explained that the campaign uses children's heartbeats in cool ways, and the goal is to keep all kids healthy. When asked about the campaign's name, Every Beat Matters, J.D. said it was "amazing." But there was another point he really wanted to make. It was something he had discussed with his parents in deciding to become a Save the Children Youth Ambassador.

"Every Voice Matters," he told the crowd of bloggers, innovators, globally-oriented advocates and live-stream remote viewers. "Even kids' voices can matter, actually."

Then he sat at the piano and brought down the house.

You can watch the session below and see how it crescendos with his performance of OneRepublic's new single, "Feel Again." The song was inspired by recordings of heartbeats of healthy children collected in Guatemala and Malawi. It opens with one of those heartbeats and downloading it benefits the Every Beat Matters campaign to bring basic lifesaving care to all children.

Pretty cool, right? But especially cool is how J.D. has gotten involved.

He loved "Feel Again," so much he recorded it in his bedroom before it even hit radio in the U.S. OneRepublic liked his cover so much they tweeted it. When J.D. learned about the campaign the song benefits he talked to his parents about using his cover and his YouTube channel to drive more people to the Every Beat Matters web site and Facebook page.

J.D. has 5,000 YouTube subscribers -- far fewer than Justin Bieber or Lady Gaga. But when he tells his followers about a good cause and they tell their followers, his voice is magnified and can have a real impact.
There's something very powerful about kids helping other kids. And new social media tools are allowing them to be heard like never before. Save the Children's annual Advocacy Summit now includes a Youth Summit to help young people become stronger advocates for change, whether they're on Capitol Hill or online.

J.D. and his family say they're happy to know they can play a part in helping more children survive. They've hardly given it a second thought for years, but the way J.D. started his life could have been the end in many parts of the world. The umbilical cord was wrapped around his neck during his mom's labor and a medical team had to deliver him by emergency C-section.
Every year, millions of babies and kids die before they reach J.D.'s age because they don't have access to skilled delivery at birth or basic care for childhood diseases. They never get a chance to realize their own unique talents as he has.
Community health workers and midwives could fill much of the healthcare gap in the places where kids are dying most. With one million more of these frontline health workers, the world could save many more lives every single year.

"It's exciting to help other kids get help when they need it, like I can," J.D. said.
Here's J.D.'s session at the Social Good Summit: