Brittany Merrill Underwood, Founder & CEO, Akola Project
Matthew Swift, Co-Founder, Chairman & CEO, Concordia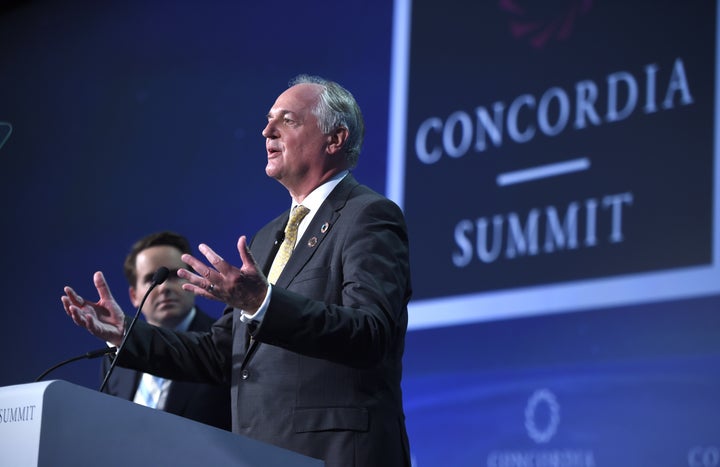 In 1949 Donald K. David exhorted businesses to engage in public affairs beyond economic functions, writing, "No man, and no business, is an island. All are in need of a community, a well functioning community, in order to operate and thrive." The increase in corporate social responsibility (CSR) initiatives since 1990 could indicate the private sector's internalization of David's message. However, the belief that CSR is beyond a business's obligations or a "nice to have," and that social impact and productivity are mutually exclusive, remain powerful narratives in corporate enterprise. These dogmas obstruct adoption of a shared value business model (i.e. one that integrates social impact and economic productivity objectives), and result in a missed opportunity for both the private sector and not-for-profit organizations.
The rise of globalization and hyperconnectivity has given birth to a new breed of consumer who is keenly aware of how consumption choices affect society, and is willing to adjust their spending habits accordingly. According to a 2015 Nielsen study, 60% of global online consumers across 60 countries said they were willing to pay more for products and services provided by companies committed to positive social and environmental impact. In the study's 2014 and 2013 iterations, 55% and 50% of respondents, respectively, gave the same response. In order to tap into this growing market, the private sector must embrace a business model that recognizes synergies between CSR and core business objectives, locating positive social impact alongside business productivity as a key performance indicator.
Prominent organizations like Unilever, GE, Wal-Mart, Nestlé, and Johnson & Johnson have operationalized a shared value approach, altering existing practices and introducing new products and services that both realize profit and move the needle on environmental, public health, economic empowerment, and social inclusivity frontiers. These changes and initiatives have expanded the organizations' spheres of influence, helped them preserve and develop their respective operating environments, and created both economic and societal value. Other organizations, including small and medium sized enterprises, must implement a shared value approach, looking both to existing models as well as tools and platforms in the nonprofit sector for best practices.
In its mission to facilitate positive social impact, the nonprofit sector too misses out due to private sector inertia in prioritizing social impact. However, NGOs and other not-for-profit organizations can take steps to facilitate the private sector's adoption of a shared value model. Traditionally for-profit characteristics, like the articulation of crystal clear objectives, a willingness to take risks, and incorporation of strong impact monitoring mechanisms can be adopted. By doing so, nonprofits can offer a more compelling rationale for private sector engagement, make corporate partnership operationally easier, and better demonstrate to corporations the value of social impact projects.
To better articulate goals, nonprofits can nest their more narrow objectives within the Sustainable Development Goals (SDGs) framework, using the SDGs as a sort of cross-sector translation tool to offer business executives a high-level understanding of how and why they should engage. To better demonstrate a willingness to take risks, nonprofits can thrust themselves into public-private forums through direct outreach to CSR departments, by preparing risk assessments laying out possible outcomes of different types of engagement, and by prioritizing stakeholder involvement in designing and delivering solutions. And to more effectively measure impact, nonprofits can leverage publicly accessible tools like The Planning Toolkit, a manual developed by the UN Department of Peacekeeping Operations that includes guides, templates, checklists, and lists of examples of good practice to help field practitioners design projects and measure success.
Ultimately, both corporations and nonprofits have work to do in order to maximize returns and impact. Each, by recognizing value and incorporating aspects of the other, can expand to new frontiers and help create a better world.
Concordia is a registered 501(c)(3) nonprofit, nonpartisan organization dedicated to actively fostering, elevating, and sustaining cross-sector partnerships for social impact. Concordia was founded in 2011 by Matthew A. Swift and Nicholas M. Logothetis. Learn how to get involved at www.concordia.net.
Akola is a new model: 100% of our profits are reinvested into our social mission to transform families in poverty by running our retail + manufacturing businesses through a nonprofit framework. 100% of donations fund programs and brick and mortar projects to help women and their families. Akola, "she works," is a disruptive jewelry brand - sold in every door at Neiman Marcus and beyond - that empowers women in poverty in Dallas and Uganda to redesign their stories. Learn more at www.akolaproject.org.