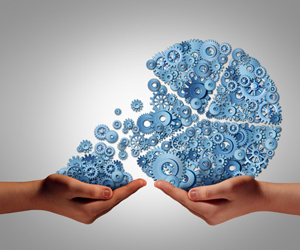 It was William Thomson, 1st Baron Kelvin aka Lord Kelvin (1824-1907) who said, "To measure is to know." So, let's look at some measurements, shall we?
Serious institutional sexism would seem, then, to continue to repel or otherwise prevent top female minds from being at the table in anything approaching gender-equal numbers. If this is indeed the case, one path forward is to revolutionize the role of women in tech, and, in turn, revolutionize the industry as a whole.
Social impact investing—those investments made into companies, organizations, and funds with the intention of generating a substantial social and/or positive environmental impact, alongside financial returns—improve the world for everyone, not just shareholders. According to the Report on US Sustainable and Responsible Investment (USSIF), nearly $6.6 trillion in U.S.-domiciled assets employ at least one socially-responsible investment (SRI) strategy. This figure is up 40 percent from, $3.74 trillion, in 2012.
Cone and Social Impact Capital are helping lead the way in SRI strategy, and, in doing so, are illuminating vital new space not just for women, but for our collective worldview. Cone finds direct investment opportunities in venture deals for family offices, high-net-worth individuals, endowments (foundation and university), and funds (pension and sovereign wealth). She states:
"As an investment strategist, I like social impact investing. It involves creative thinking, and how all the pieces fit together. I enjoy the complexity—there are many, many more moving parts involved. In traditional investing, you're looking for the win/win: You want to win as an investor, obviously, so you seek out companies that you believe have a potentially winning product or service—at the right time, with the right strategy, run by the right team."
"It's part science and part intuition, based on experience. In social impact investing, that win extends to the end-user of that product or service, or to the environment. Now you're seeking the win/win/win."
In her previous role at Illuminate Ventures (where she worked with Cindy Padnos, one of the best VC's in Silicon Valley), Sarah's performance stands as a testament to beating the mathematical—and cultural—odds, having delivered a 93% success rate; or having gone 14 for 15 with the investments she oversaw, with an internal rate of return of 125%.
One of the many reasons Social Impact Capital's business model is sound, and the ROIs so exciting, is that Cone need not concern herself with making partner, thereby avoiding the glass ceiling entirely. In eschewing the entrenched gender politics so typical to Silicon Valley, Cone can concentrate on the important stuff: making her investors money while creating positive change in the world. Sarah continues:
"It's a new way of thinking about investing, where the 'gain' isn't simply a return on investment; it's also a positive change in the world. It's about investing for the future. It isn't for everyone—it's a challenge to coordinate all those moving parts and still return top decile performance. Everything must be precisely coordinated to keep moving in the right direction. That's where I come in."
The rise of social impact investing is potentially a place where a lot of women might come in, wedding personal resolve, professional accomplishment, and making a difference in a way that reinforces what we already know: revolutionary progressivism is not gender-specific.
Related
Popular in the Community