Los Angeles Social Entrepreneurs; brother and sister, Roberta Wilson and Jeff Koz started Audrey's Cookies in memory of their mother. They describe her as an Angel in the universe, a woman who had a magical way of connecting and communicating with people around her. Their tag line is "Cookies for a Koz".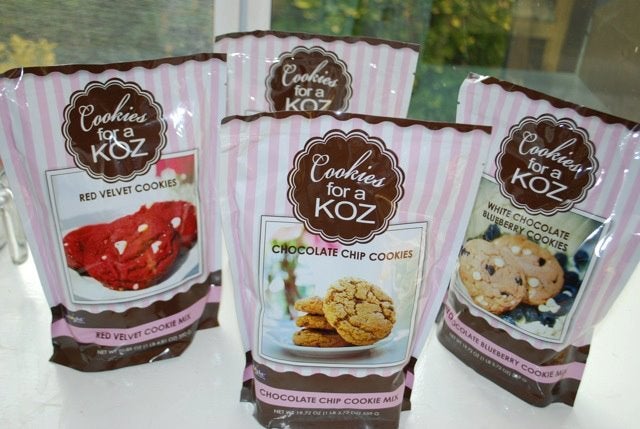 Well known in her community as a full time pharmacist by profession but a baker by passion, she would spread her love by sharing her legendary chocolate chip cookies. And when she died she left a void in the universe that they decided to fill by creating a company that would spread this love and help, supporting those less fortunate especially children in need.
Their brother David Koz, has been an ambassador for the Starlight Foundation for years. And because children were their mother's passion they decided to contribute a percentage of their profits to the foundation as well. Starlight helps chronically ill kids and they endeavour to make the lives of those children and their families as comfortable as possible.
It appeared to me that empowered giving has been a very integral part of both these siblings' lives. For instance, Jeff described what changed his life when their parents gave him the biggest gift of his childhood. They converted their garage into a music rehearsal room for their children and encouraged them to explore their musical talents at a very young age and effectively both Jeff and his brother David became musicians.
Roberta on the other hand described how giving is a learnt behaviour and how their parents modelled this behaviour to their children. "Giving is infectious" Roberta said, "and the more you give the happier it makes you, you get fulfilled by that feeling". Her motto for life is "we eat, we sleep, we breathe, we give."
Advice they give to other companies who are looking at social entrepreneurship is:-
- Despite the need to be in business to make money, people will support businesses who are making a difference in the community.
- Roberta's advice to someone who has an idea and wants to go into business is that you should not be afraid, passion is what drives success; start small and grow your business one step at a time and find a way to be charitable in your business because it gives people more reasons to buy your product.
- Jeff also advises on a business level that if you start a business with a social component, it will be easier to get distribution because already the buyers in the stores are buying into your story for making profit and making a difference at the same time. So if social entrepreneurship is "baked" into the initial idea then you can easily rally the support.
So Roberta, Jeff and their brother David Koz encourage you to stop in and pick up a pack of cookies to bring home, to the office, or give to a friend this Christmas and help the make a difference in children's lives.
Last year they launched their product in sixteen Vons, Pavillions, and Albertson's stores in the Los Angeles area. Most of the stores have an Audrey's point of purchase display and a few are on the tables. All stores have them in the bakery area.
Stores where the cookies are available include: Wholefoods, Vons Thousand Oaks, Vons Glendale, Pavillions Marina Del Rey, Vons Hermosa Beach, Pavillions Culver City, Pavillions Burbank, Pavillions West HIlls, Pavillions Los Angeles (Vine St.), Vons Granada Hills, Pavillions West Hollywood, Albertsons Calabasas, Albertsons Newbury Park, Albertsons Simi Valley, Albertsons Valencia, Albertsons Reseda and Albertsons Northridge.
To find out more about the Starlight Children's Foundation CLICK HERE or Follow them on FACEBOOK
For more information about Getrude Matshe, CLICK HERE or Follow Getrude Matshe on FACEBOOK
Getrude Matshe is an Independent Film Maker and Lecturer in the Cinematic Arts Department at the University of New Mexico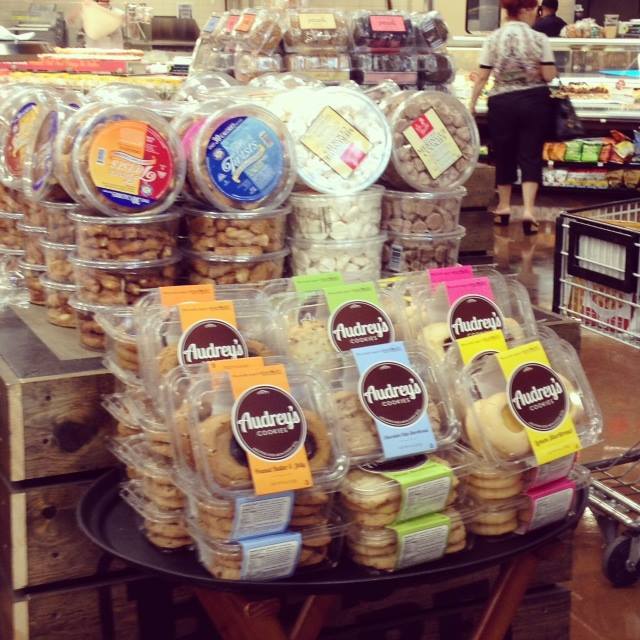 Calling all HuffPost superfans!
Sign up for membership to become a founding member and help shape HuffPost's next chapter
This post was published on the now-closed HuffPost Contributor platform. Contributors control their own work and posted freely to our site. If you need to flag this entry as abusive,
send us an email
.