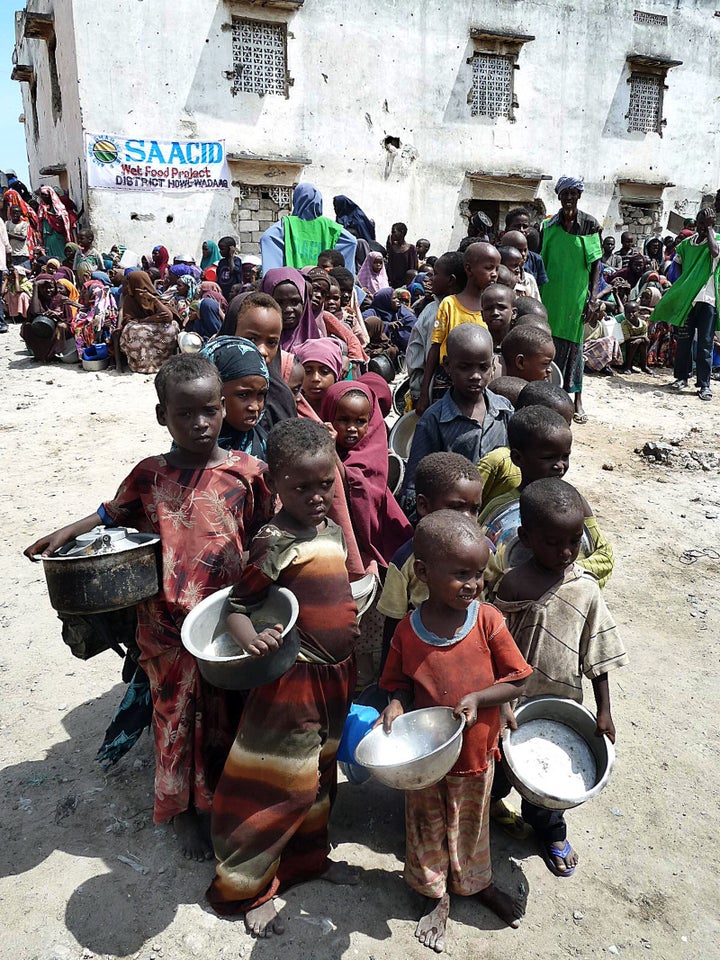 Is "innovation" the new black? What do we mean by social innovation -- and does it really matter? How do we harness big data, create new funding mechanisms, and organize ourselves more effectively to address the world's major challenges? Can governments innovate, or is that strictly the domain of social entrepreneurs? These are just a few of the questions that leading social innovators from around the world tackle in a special report from What Matters, McKinsey's online journal of cutting edge ideas and trends.
This first section of this two-part report includes essays that discuss the power of social innovation and the impact it is having globally on issues ranging from poverty and famine to infant mortality and disease eradication. We've convened perspectives on new ways to fund programs, organize staff, approach problem solving, connect communities, and much more. Additional essays from leading innovators including Mayor Michael Bloomberg, Matt Damon, Tom Freston and others will be added in the weeks to come.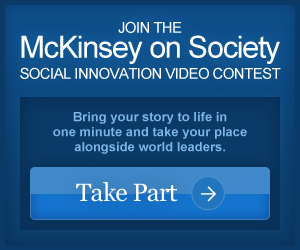 Explore the What Matters site, including essays from:
Doug Ulman of Livestrong describes how a simple band of yellow silicone democratized philanthropy and united a global community behind a common cause.
Sesame Workshop (the nonprofit behind Sesame Street) updates its cast of puppets to meet the changing needs of children around the world. And as CEO Melvin Ming explains, these days the Sesame characters aren't found only on TV.
Ian Craig, CEO of Kenya's Northern Rangelands Trust, broke the "conservationists versus local community" impasse by involving the community and creating jobs.
Without significant funds or staff, neonatologist Armida Fernandez cut infant mortality rates at a Mumbai hospital serving the city's poorest almost in half. Her secret? A series of commonsense innovations.
Tim Brown, CEO of IDEO, says design thinking, which involves viewing problems from the end user's perspective, could be an important tool for social innovators.
McKinsey's Steve Davis says finding solutions that can scale is the social sector's biggest challenge. Colleague Jonathan Bays says acquiring and analyzing big data is a strategy that can help them do so.
Judith Rodin, president of the Rockefeller Foundation, describes how recombinant innovation helped create a new strain of rice that can survive weeks underwater -- helping to stave off famine in flood-prone regions.
The next disruptive force in social innovation will involve a new, more rigorous approach that funnels resources to where they can do the most good, according to Jamie Cooper-Hohn, CEO of the Children's Investment Fund Foundation.
Serge Raicher, chairman of the European Venture Philanthropy Association, describes new ways of funding social innovation that combine the discipline of the market with the societal goals of philanthropy.
Michael Joseph, a fellow at the World Bank and former CEO of Safaricom, describes how a mobile-money service brought financial inclusion to Kenya's unbanked.
McKinsey's Social Sector Office recently announced the formation of its Social Innovation Practice, which brings together our work in philanthropy, innovation, and social entrepreneurship. To learn more, please visit us here.
McKinsey's What Matters convenes world-class thinkers, including researchers, academics, journalists, policy makers and executives to address the important, emerging trends and global issues that will shape our collective future. Rather than focusing on the internal workings of organizations, What Matters looks outward and ahead to issues with long-term ramifications for business and society.
To read more, please visit us here.
REAL LIFE. REAL NEWS. REAL VOICES.
Help us tell more of the stories that matter from voices that too often remain unheard.