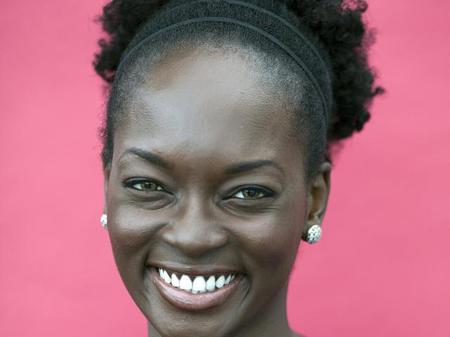 World Day of Social Justice is observed on 20th February annually, and it's a day recognizing the need to promote efforts to tackle issues such as poverty, exclusion and unemployment. The 2015 Theme is "Ending Human Trafficking and Forced Labour".
In his speech on World Day of Social Justice 2014, Secretary-General Ban Ki Moon said, "The gap between the poorest and the wealthiest around the world is wide and growing. ... We must do more to empower individuals through decent work, support people through social protection, and ensure the voices of the poor and marginalized are heard." [1]
My guest today, Chidiogo Akunyili, is the Senior Manager of the World Economic Forum Global Shapers Community, Africa. Chidiogo, who is fluent in 7 Languages, holds a Bachelor of Arts in International Relations and French, University of Pennsylvania; a Diplome du Programme International, International Relations and Political Science, Sciences-Po Paris; and a Masters of Arts in International Relations and International Economics, SAIS John Hopkins University.
She's also a daughter of Late Nigerian Public Figure and Activist, Prof Dora Akunyili; who was loved by so many Nigerians for her brave feats in getting rid of deadly fake drugs in the country, and her effort to rebrand Nigeria's image when she was the Minister for Information and Communications.
In course of this Stroll Chidiogo and I discuss her story, Social Justice, The Global Shapers Community and much more. Here's my stroll with Chidiogo, I hope you enjoy it.
Ebenezar: Thank you so much for taking out time from work and other engagements to have this stroll with me.
Chidiogo: Thank you for your commitment to a better and more equitable tomorrow
Ebenezar: Just out of curiosity, I'm wondering, as Senior Community Manager of Global Shapers Africa, what's your typical work-day like?
Chidiogo: There is no typical work day that can be captured in an overview of tasks and responsibilities. However, what I can say is that everyday brings with it a new challenges, as well as new solutions and inspirations from all corners of the globe. Each day is a chance to learn, to grow, and to be part of the movement that is the Global Shapers Community.
In addition to my work with the Shapers Community specifically across Africa, I also manage the World Economic Forum Global Agenda Meta-council on Inclusive Growth which has the mandate to address the global and dire challenge of inequality . I have also had the rare opportunity to lead a meeting with the Global Shapers Community and the Vatican on the topic of social and economic exclusion and the role of youth in challenging the current mindset.
Ebenezar: From what I gathered, you have an educational background in International Relations and Economics, and French. I'm just wondering, is working with the World Economic Forum part of the big dreams you imagined back in school?
Chidiogo: Dreams grow and evolve but one has remained a constant for me being the desire to work in a space where I am constantly challenged and inspired towards garnering toolkits that can serve in solving some of the big challenges we face.
Working at the World Economic Forum and specifically with the Global Shapers Community I am happy to say that this is the case. My academic background and focus on International Relations and Economics have also acted as important tools to support this dream of mine to be the change I want to see in the world.
Ebenezar: So, while preparing for this stroll, I watched your 2012 John Hopkins speech over and over again, and it was just inspiring. You finished high school in Nigeria, and had your University education abroad. Do you think an overseas education contributed a lot in making you the global citizen you are today?
Chidiogo: I think one is certainly a product of their experiences. To have had the chance to create opportunities to broaden the spectrum of my experiences has been an effort and a blessing I do not take for granted. Pushing the spectrum of experiences has led me to new experiences, new encounters, new challenges and new lessons. I know I am better for the exposure that I have had as I was better for the exposure of going to the 'big city', Lagos for secondary school, leaving my childhood town of Enugu behind. I can truly say that I am a global citizen, and that my open mindedness to new and enriching experience has contributed the most.
Ebenezar: February 20th is World Day of Social Justice, and as senior manager of the Global Shapers Community in Africa, you've seen various Social Entrepreneurship endeavours carried out by young people on the continent. Do you see Social Entrepreneurship as one of the solutions to Social Justice on the continent?
Chidiogo: There is both a commercial and social value to engaging in Social entrepreneurship. Social entrepreneurship is key to addressing the problem of social justice because it is a model that speaks to combining the efficiency of the private sector entrepreneurs with the 'market' need for social goods that improve the lives and livelihood of people. Many young people understand this hence their increasing engagement in social entrepreneurship as a platform to sustainably change the world.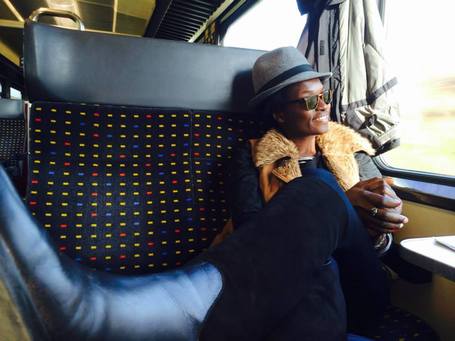 Ebenezar: Also tomorrow is Mother Language Day, and you're a polyglot, Aunty Chidiogo, you speak 7 Languages; English, French, Italian, Igbo, Chinese, Spanish, and German. Wow! And presently, I'm still struggling with my native language. How did you develop such language skills?
Chidiogo: I learned of my love for languages relatively late at the age of 17. I have not looked back since. I learnt French and Italian studying in Paris and in Bologna respectively. And German and Mandarin working in Berlin and in Beijing. And finally Spanish travelling in Mexico.
I found something I loved and which opened up a new world of people, and I perused it. I found the way that works for me, which is to immerse myself in the culture and the people and have since sought opportunities that permitted this. There is no secret, rather, there is the truth of the joy I get from experiencing each day in a new light, with each day coming closer to understanding a person and ideas you otherwise might have never known.
Ebenezar: What are some projects and events the Global Shapers Community in Africa will be looking forward to in 2015? We had Shaping Davos in January right? How did that go?
Chidiogo: Shaping Davos was a Global Shapers Community innovation at Davos. Shaping Davos connected 40 cities from around the world on 10 key issues through live, interactive webcast sessions during the Annual Meeting. Sessions included topics such as conflict resolution, disrupting classrooms, engaging youth with work, and rethinking politics. Amongst the 40 cities connecting to the sessions via Skype or satellite were Gaza, Juba, Colombo, Tunis, Manila, Pittsburgh, and Rome. During the Annual Meeting there were 17,000 visits from over 12,000 users.
Shapers are involved in projects that are continually impacting their Communities. It is an inspiration to see day in day out and throughout the year the impact of young people who have made the decision to be heard, and the decision to act.
Ebenezar: Now, talking about Social Media and the millions of impressions the Shaping-Davos-conversations got on twitter, Facebook, etc. What's your advice to youths out there on the use of social media for positive change?
Chidiogo: Social Media is one of many platforms that we have at our disposal. My advice to youth is to seize every opportunity that amplifies your voice and your impact.
Ebenezar: Last year, we lost your mom--May her soul rest in peace. She was, and is still, a wonderful role model to everyone out there who believes in fighting for what is right, no matter the toes you step on, and we also saw your beautiful tribute to her on all popular Nigerian blogs during that period. What was your relationship with Mom like?
Chidiogo: Thank you. My relationship with my Mom is that of a daughter to her mother.
Ebenezar: Okay? Do you see yourself following Mom's path, and perhaps taking up Leadership positions back at home in Nigeria in the nearest future?
Chidiogo: I see myself treasuring the lessons from my mother. They will guide me for as long as I live and this is the most precious of her gift to all.
Ebenezar: On a final note, I know you won't like to comment much on this, but what do you think about the forth coming General elections in Nigeria? Considering all the challenges we're facing as a nation and, the call for the next generation of leaders to take their place.
Chidiogo: I do not mind commenting, but I am infinitely more curious to hear the views of others on the elections. One thing is for certain; I am optimistic about the greatness of Nigerians and focus on fanning the light at the end of the tunnel.
Ebenezar: Thank you so much once again, Aunty Chidiogo, for taking this stroll with me, God bless you Ma.
____________________________
Images Credit: Chidiogo Akunyili
Thought to Remember: "I'll tell you what it really means to worship the LORD. Remove the chains of prisoners, who are chained unjustly. Free those who are abused! Share your food with everyone who is hungry; share your home with the poor and homeless. Give clothes to those in need; don't turn away from your relatives." (Isaiah 58v6-7, CEV)
This Stroll was done to #Observe #WorldDayOfSocialJustice2015.
My next Stroll is on International Mother Language Day, 21st February, with Oluremi Sonaiya, retired Professor of Linguistics and only Female Presidential Candidate in the 2015 Nigerian General Elections. See you then.
Popular in the Community