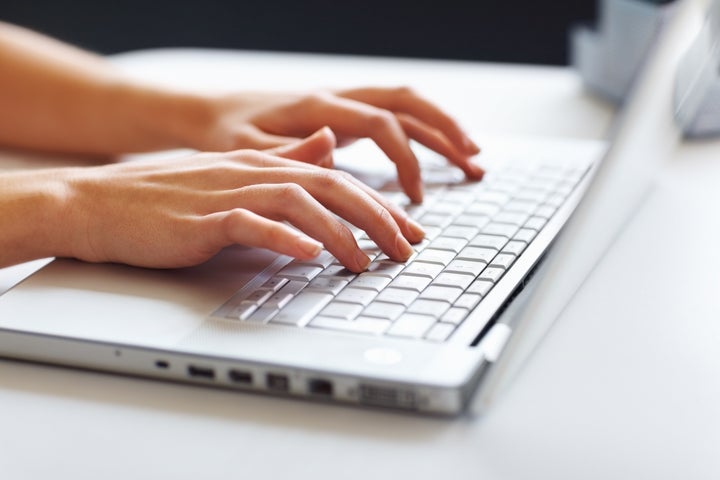 Sometimes, I find myself on my Facebook page editing photos of me as if the album of my profile pictures is my portfolio of life experiences, preparing to be examined by judges. I have to make sure that in each photo, not only do I give off a sense of nonchalant awesomeness, but the lighting must be just right, my hair my must look ridiculously good, and if a muscle or two in my arm magically looks somewhat existent, well then, that's just a windfall. I try to 'like' a variety of music pages, even those of artists that I've not heard a single song by because everyone knows that mature people "listen to a little bit of everything" and have playlists ranging from Bob Dylan and Big Sean to Chief Keef and Chaka Khan. I'm cultured, bro. Thankfully with Facebook, I can keep people up to date on my evolving coolness. Thank God for Mark Zuckerberg.
When it comes to adding friends, that pesky mutual friend requirement died out in my mind years ago. Now my basis for establishing a social network connection with someone is a mixture of curiosity, boredom, and conceit. I make sure to share a random news story once in a while to seem aware of the world around me and make a deep, thoughtful status every day to appear self-aware. On Twitter, I follow people that I will never meet and lead people that like my tweets. At least if I jump off of a bridge, they won't be able to jump through their computer screens to join me. If I did ever jump off of a bridge, however, I'd be sure to snap a photo of the water below, apply the lo-fi filter, caption it "Goodbye, World" and Instagram it before pulling a Michael Phelps and diving headfirst into the sea. Online, I appear to understand everything there is to know about life and am poised to write the next New York Times' bestseller, Chicken Soup for the Angsty Teenage Soul. Honestly, I can't tell you where my profile page ends and I begin.
My story is not inimitable, for there are countless young people online constantly renovating their constructed world of tweets, statuses and regrams in hopes of somehow altering their identity and the way in which they are perceived by people in reality. In investing my time and life into a set of online profiles that I have fashioned to reflect who I want to be, I have wasted time that I could have spent embracing who I actually am and discovering more about who it is that I want to be in life. Not until I learn to remind myself of how little the opinions of others matter in deciding who I become in life will my social media addiction be entirely cured. It's not my use of the websites that trouble me, but my dependence on them to make me feel whole.
Feeling complete should never be reliant on someone sitting at a computer pressing a button and accurately reflecting who I am online is impossible because no digitized photo album or self-aggrandizing "About Me" section will ever do me justice. No matter how many times I share a news story about a murder in Detroit, nobody will comprehend how truly fearful I am. Regardless of how many times I tweet lyrics to a song, my ability to express what those words mean to me will remain limited. And no matter what photo effect I apply to my posed and eager face, no one will appreciate how truly beautiful I am.
The real Jonathan Moore exists outside of the confines of a Wi-Fi connection and you don't need a username or password to get to know me... just say hello. See you offline.