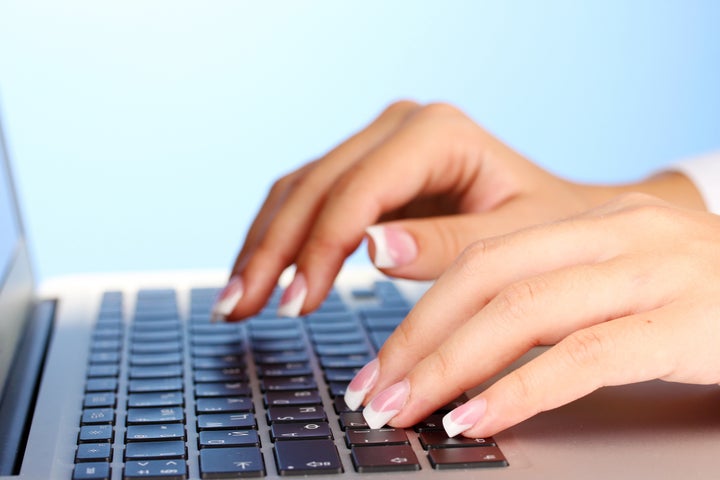 It can happen to the best of us. We send an email at night when we're tired or angry and realize it went to the wrong person or there was an obvious typo. We post the wrong photo on Facebook or Twitter and realize it when we wake up the next day after it's already been shared 50 times. We suddenly become digitally devastated. We stare at our inbox after sending an important email and wonder why the person hasn't responded in two hours.
If you're feeling this pain, you might be suffering from a new trend that I like to call "Social Media Anxiety Disorder." If so, take a deep breath and know that you're not alone. There are over 2 billion people worldwide on the Internet and over 100 trillion emails are sent every year, many of which end up in a spam folder.
While the need to connect and engage is so powerful and instant, we often have expectations that the recipient has immediately seen our digital correspondence. We often assume they're either ignoring us or are mad at us. More often than not, people are just busy and can't always get back to you in a digital minute.
as you
As a recent guest on the Home and Family show on the Hallmark Channel, I shared several social media etiquette tips with hosts Cristina Ferare and Mark Steines from my upcoming book, The Rules of Netiquette. Some of these will make you stop and take a digital moment to pause. We talked about social media anxiety disorder and other digital dilemmas. Mark wondered how to teach his young children about netiquette, so they can grow up with a proper guideline of rules, which change at a moment's notice. Christina and her daughter Arianna weren't on the same digital page about matters of the heart and email response time.
How do you know if you've got SMAD?
1. Your cell phone becomes your number one accessory. If it's attached to your hip 24/7 and you wish it was waterproof and in the shower with you, you might have SMAD.
2. If you send a Tweet to someone and they don't @reply to you within six hours and you become anxious, you might be suffering from SMAD.
3. If your cell phone is with you at the dining table and everyone is texting while they're eating and no one is saying a word, you might have SMAD.
4. If you post a cute photo on Facebook, Twitter, Pinterest, Instagram or other photo-sharing sites with no one liking it or sharing it, however you still keep checking every few minutes or hour, you might have SMAD.
5. If you stare at your Twitter followers and the count goes down and it upsets you, you could be suffering from SMAD.
While I'm not a licensed physician, as a cyber-relations expert, I constantly look at and view the latest social media strategies and trends and write about the intersection of love and technology. When you add matters of the heart to the equation, everything becomes exaggerated. Drive-by breakups via email and text are becoming more common every day. But is it right? How would you feel as the recipient?
What should you do if you can relate to any of the above issues?
Remember that no text is worth dying for, so please don't Tweet and drive. If something is important, pull over to the side of the road where you know you can respond safely. Take a deep breath when you're feeling anxious, turn off your computer, and take a walk without your smart phone. Sometimes a breath of fresh air will put everything in perspective. In the meantime, the shelf life of your latest post may have already expired.
Remember to think before you push the "send" button, as you can't take it back. CNN reports that the Library of Congress has now indexed 170 billion Tweets, so if you post something in error, immediately delete your entry before it's shared with others.
At the end of the digital day, understand that we live in a busy world that operates 24/7. Sometimes you just need to take a deep breath and go to sleep. You might feel better about it in the morning. Or better yet, take Cristina's advice and pick up the phone to connect. On that note, I think I'll put a stamp on the envelope, take a walk to the post office, and mail a letter -- the old-fashioned way.
Related