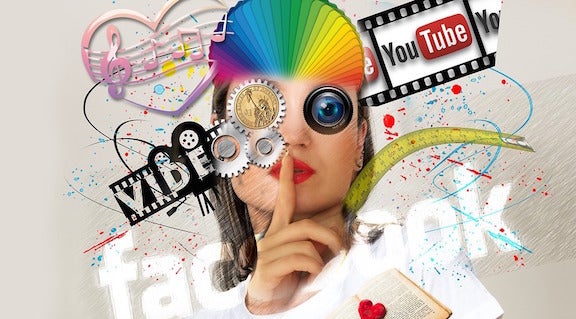 Day in and day out, many people struggle with how to reach like-minded people for their sales in business on social media. They attempt to reach their audience by sharing via photos of their products and services. They may seek Facebook or Twitter advertising, or following guidelines on Instagram, post them. It's time-consuming and takes us away from the very things that we need to be attending to in our businesses and our lives. If we are going to make that kind of sacrifice, we want to be sure to be reaching the right people.
In my personal experience, the secret to successful marketing on social media is not to follow other peoples' ideas of what works for them. Facebook, Instagram, Twitter, LinkedIn, all work according to the audience you create and believe are the target for your business. However, it's easy to think that the number of people is more important than the actual engagement. I have learned that engagement is vital and the numbers mean very little to sales. If you are not communicating with your list one on one as real people, then you may be losing business. Though it's nice to have thousands of followers, it's not the measure of success. You can not truly communicate to those people directly. There would never be enough time in a day. So, I focus on smaller groups within my social media platforms. Because the size is more manageable, I can give more attention to the needs and questions of potential clients and customers.
Where is your audience? Who is it comprised of? These are questions few of us seem to ask as time moves on. But it's important to set the foundation for who you intend to communicate with. The potential to spend hours of a day on social media is a give-in for many. Your people may not be on any other social media but Facebook. Or they might only be on Instagram. Or perhaps your followers are bigger on Twitter or LinkedIn. What works for you won't work for anybody else, and vice versa. The end result is not that it encourage sales, but that you are communicating with people over things that have nothing to do with your business. Avoiding that position is key. So it's important to choose wisely who you spend your time with. Think of it as an extension of real life, as it is possible that you may meet some of these people in person.
The platform we choose needs to be the platform created by us, for us. That's the bottom line. It will take some investigating and research of the people and businesses you may want to consider, but that will be worth it in possible future sales.
Find what works for your business in terms of which platform on social media has your biggest audience and that's where you start your list. That's the way you create awareness for your products and your services. It's also the way to not waste important time posting things that serve no purpose but to get us to spin our wheels to get attention.
Related
Popular in the Community