One question women's dominance on Pinterest raises is whether it portends a larger female presence across social media. A new infographic from Information is Beautiful helps answer that question, breaking down every social networking site by gender. Some of the results are completely unsurprising. For instance, men account for nearly three-quarters of users of Reddit, a site known for it's less-than female-friendly content.
Some of the most interesting findings include:
1. Pinterest is far from the only social media site dominated by women. Just look at Twitter: Sixty-two percent of Twitter's users are female, and each month 40 million more women visit Twitter than men.
2. Same goes for Facebook, but less so. Fifty-eight percent of The Social Network's users are women.
5. Men make up the majority of users on music-based social networking sites, such as last.fm and Spotify.
6. More women are on Instagram -- but barely. The breakdown is 53 percent women, 47 percent men.
LOOK: Social Media By Gender Preference via Information Is Beautiful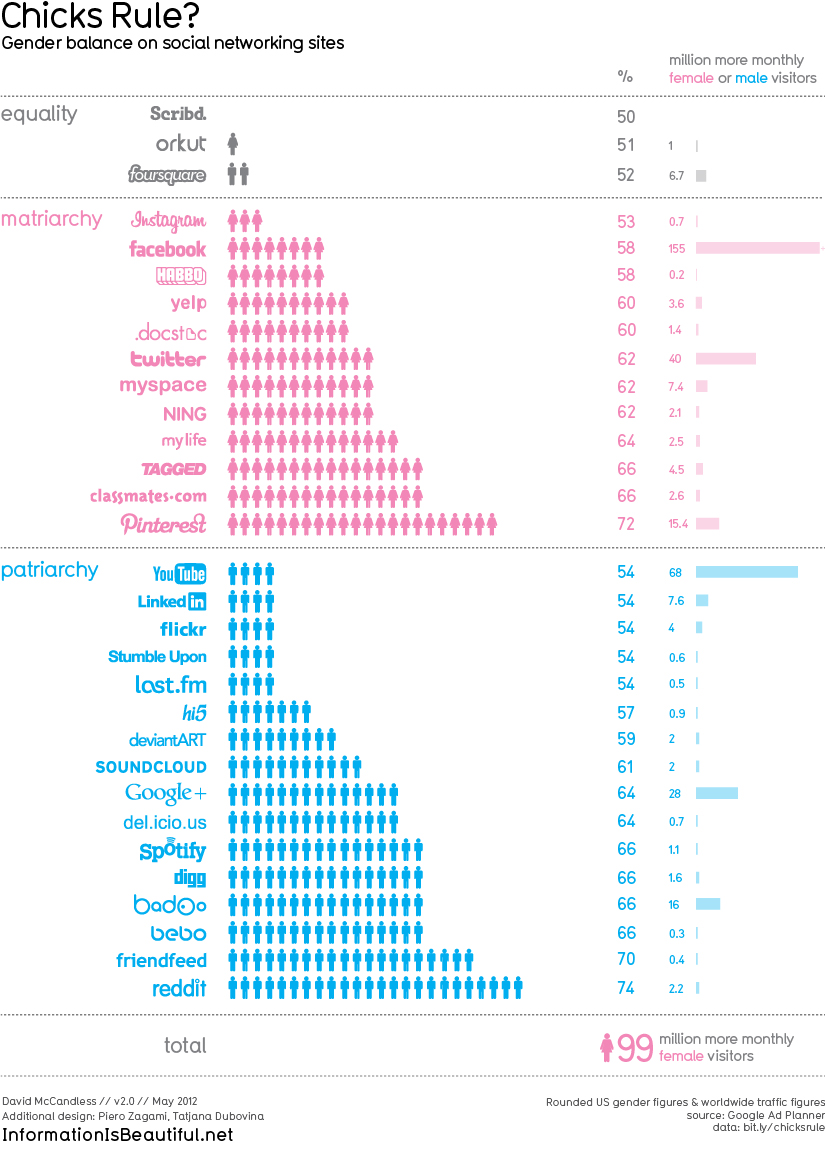 Calling all HuffPost superfans!
Sign up for membership to become a founding member and help shape HuffPost's next chapter