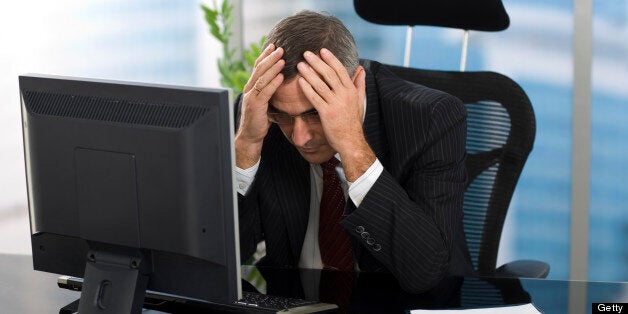 You wake up at 4 a.m. to the sound of your phone ringing off the hook. Your subconscious knows before your body can fully register: something is seriously wrong with your business. You jump out of bed while calling your management staff and logging onto your computer at the same time.
Especially if you own an internet-based company, your Twitter and Facebook feeds are probably already blowing up with complaints (maybe your service has shut down). Your blood pressure is rising by the second. (Customers of physical shops are also fans of flagging problems via social media, as broadcasted during the infamous Amy's Bakery meltdown back in May.)
So what are you going to do?
It is up to you, the business owner, to translate a crisis into an opportunity (even one that attracts new clients). Here's how to do it.
Establish a Solid Plan
Crisis planning is essential. Every business should have a minute-by-minute strategy for how it will deal a service shut down or public relations disaster. If you don't have a plan in place already, I recommend you clear today's calendar and call an all-hands management meeting to discuss.
As part of your plan, make sure you can confidently answer the following questions: Who will handle your social media accounts in case of a crisis? What will that person be authorized to write on social media? Will they need approval for every post? What will the messaging be across platforms? Will you have more than one person responding to posts? What posts will you proactively put out there?
Don't worry if you feel overwhelmed; the following steps will help you get started.
Step #1: Choose a Social Media Management System
You don't need to refresh your Twitter page every time you want to see the latest Tweets mentioning your business. Instead, download programs like TweetDeck or HootSuite to follow Twitter accounts in real-time.
Or, even better, use Nuvi (disclaimer: I have no connection to the company), a service that allows you to track everything said about your company online -- from Facebook, LinkedIn and Twitter posts to blog mentions. I use it and am obsessed.
Another option is to use Google Alerts, a free service that allows you to receive email notifications when keywords of your choosing are found on the web (in articles and blog posts, for example).
Step #2: Identify & Communicate
Within minutes of identifying the crisis, go to your employees. Tell them what's wrong and what you and your team are doing -- in detail -- to fix it. Check back with them every 15-20 minutes.
From there, assign (per your social media crisis plan) a point person to proactively and publicly acknowledge the issue on your social media channels and invite customers to visit a landing page on your website for more information.
Extra tip: Create a page on your company's site (easily identifiable on the home page) dedicated to the crisis and update it as needed (read: several times per hour, depending on the severity of the crisis).
Step #3: Update, Respond & Repeat
It is crucial to continuously update your clients during a crisis. It doesn't matter how many people are Tweeting or sending you Facebook status updates, respond to every single one of them. This can take serious personnel resources, but it is worth it. Respond personally (with a customer's @ Twitter handle each time); your dedication to superior customer service will be appreciated.
If you happen upon a customer who is flying off the handle, calmly respond to his/her post and ask them to message you off-line and offer your email address.
Extra tip: Shut off any automated marketing Tweets/Facebook posts during a crisis. You don't want pre-written, promotional messages going out in between damage control interactions with your customers. It's bad form.

Step #4: Circle Back, Post-Crisis
The crisis is under control and your Twitter/Facebook feeds have finally calmed down. Does this mean it is time to relax? Nope. Instead of trying to forget the crisis ever happened, reach back out to each customer that sent you a note on social media to see how they are doing and if there is anything you can do to make their lives better. This customer service effort will guarantee you a slew of new, happy customers (and referrals to boot).
Related