Does flirting on Twitter sound more appealing than trolling through pages of profiles on Chemistry.com? Would you rather "poke" a love interest on Facebook than "wink" at him on Match.com?
Talk about what you love, not who you'd like to fall in love withIncrease your chances of meeting someone who shares your interests by, well, sharing your interests. Social sites offer a place where people can meet (and judge) each other by what they say about their passions for Pad Thai or baseball, and the couples I interviewed for my story came together because they'd bonded over a passion for Phish (Turntable.fm), food (Yelp) or Roaring '20s nostalgia (Instagram).
Whether it's Amazon.com or YouTube, Goodreads or Google+, Pinterest or the comments section of your favorite website, any place where people hang out online can be -- and probably already has been -- used to find romance. Now it's your turn. Just sign up for a site and start sharing.
It's okay to say you're singleIncluding some personal details in your profile offers an instant icebreaker, so don't leave it blank. And don't shy away from mentioning that you're single.
According to online dating coach Julie Spira, "Nothing is more powerful than the Facebook relationship status."
Meet people: friends, followers and fellow users are your wingmen (and dating pool)Expand your social circle via social media sites. Whereas stalking people you've never met is frowned upon on Facebook, buddying up to strangers won't get you any weird looks on the likes of Twitter, Instagram or even Yelp. And those strangers can set you up.
Engage with the people you follow by name dropping them in your tweets with "@ mentions," retweeting interesting things you see them post and, when the time is right, sending them private direct messages. Or you could just invite yourself along to whatever they're doing.
"Once it's out on Twitter it's kind of open game for people to say, 'Oh, you're getting drinks after I work? Mind if I join you?'" Coster said.
The same holds true for other social sites. Whatever website you're on, people notice (and love it) when others take a shine to what they're sharing. Use your interest in what they're saying as an "in."
Get a room, you two. No, really.Once you've made initial contact and things get even slightly more personal, move the conversation to a private place.
On Facebook, it might mean messaging instead of public wall posts. On Instagram, chatting on a private messaging app like Kik instead of commenting on photos. There's also good old email, Gmail chat, Skype and AOL Instant Messenger.
And move it offline -- fastUnless you're Anthony Weiner, you'll never be satisfied by flirting solely through a screen.
"The most important part of online dating, whether it's traditional online dating or not, is getting offline," said Laurie Davis, a dating coach and founder of eFlirt Expert.
Here's Davis' step-by-step guide to moving from Facebook to face-to-face: First, start messaging privately by sending a link to something that touches on a topic you and your love interest discussed before. Then, if the person bites, you can "get a little bit more flirty and more personal," Davis advises. Step three: If it seems like there's a connection, ask them out.
Of course, while everyone on a dating site is (presumably) single, there's no guarantee the person you're messaging with on Facebook or Yelp is even available. That's a risk to be wary of, and all the more reason to be sure that…
…Before you meet, do some sleuthing Finally, a reason to embrace oversharing: Use all of that information people put on social sites to your advantage. In the hopes of avoiding a meet up with a married weasel (or worse), social daters will often "friend" a person on Facebook, then do some snooping on their friends, interests and activities.
Successful social daters also recommend reviewing what someone has shared on the social network to be sure his or her story isn't riddled with inconsistencies. The public nature of most social sites ensures that you can check up on other people someone has been flirting with and what sort of tales they've been telling.
And no matter what site you're using, don't trust the photos.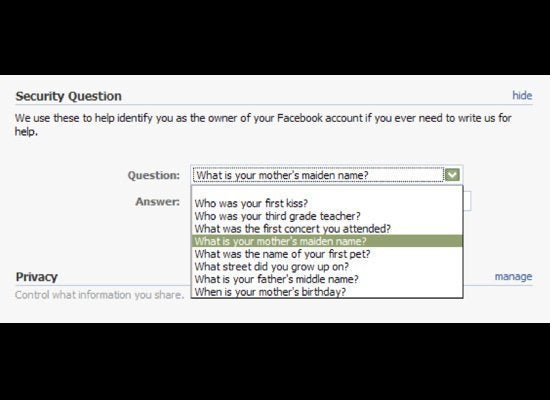 What Not To Post On Facebook
Popular in the Community