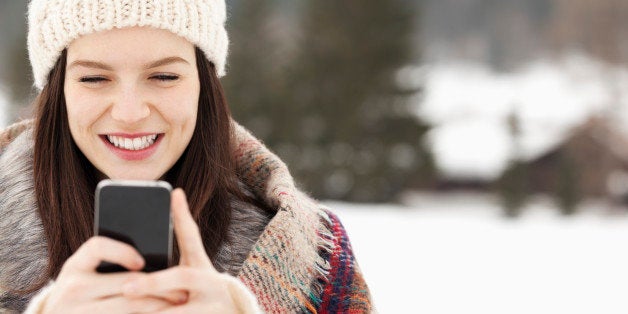 As you set out 2014 with fresh goals and resolutions, don't overlook your social media profiles and activity. Your online presence can support or damage your professional (and social) image. Start the New Year off by paying closer attention to your social media presence.
1. Eat it, think it, but please don't post it.
Every meal or random thought is not post-worthy. Unless you are a food critic, posting about your oatmeal and raisin breakfast isn't compelling enough to capture the attention of most people. Before hitting "post" or "tweet," ask yourself what value your comment offers and what your motivation might be as an end result. The information you share should ultimately be the type of content other people are interested in passing along to their own followers. Your tone should be interesting, informative, unique and conversational.

2. Could a pastor discuss this at his Sunday service?
While your posts need not be medicinal and dry, consider the potential eyes on your profile. Would you be comfortable if your boss, client, spouse, pastor or children's teacher read and shared your views?

3. Upload a professional profile picture.
Rather than yet another weekly "selfie" of yourself with arm extended and mirror behind you to catch the full view, consider one good snap of the camera and call it a day for a few months. Feel free to be selective in choosing a picture that reflects how you would like to be perceived by your friends, fans and business associates. Smile like you mean it by utilizing your mouth and eyes to show you are genuine and authentic. No pouting or puckering, please.

4. Tag your friends with consideration.
It may be the best picture you have ever taken, but your client's skirt is twisted and your boss's hair looks like a rooster tail. Do you say, "What the heck, I look good... ?"
Absolutely not, you skip posting that particular picture and do a courtesy delete -- unless you can crop yourself and use it for your personal profile picture.

5. Take your complaint offline.
Unhappy with long lines and poor customer service? While it may be tempting to tear into the particular company on Twitter, or slam them on their Facebook account, contact them privately instead to settle the issue. If you do tweet something that is truly bothering you in real time, don't step over the line into slanderous territory.

6. It's not all about you!
Engage with your audience and encourage them to talk back, ask a question, answer a question, or share pertinent and high quality links other than your own. Make a point of commenting on your followers tweets and liking their posts to reciprocate the social media love. Reach out to people that are not currently in your circle of followers and when possible, call people by name because everyone loves the sound of their own name in conversation.
It should go without saying, but always remember to "unplug" from technology when in the company of clients, colleagues, family and friends. It shows respect for those you admire and respect.
Related
Popular in the Community