A person begins his spiritual accomplishment by learning how to be a friend. - Hazrat Inayht Khan
As someone who spends a ton of time on social media — way too much — I have been thinking a lot about friendship lately. On the one hand, while I have literally thousands of "friends," there are only a handful that I actually know in person and perhaps one or two that would reach for me if I were sinking in a pit of quicksand. It's a situation where there is quick, momentary gratification available nearly all the time, but deep, profound connections seem at risk. Real friends and real friendships are difficult to schedule and just so inconvenient, right?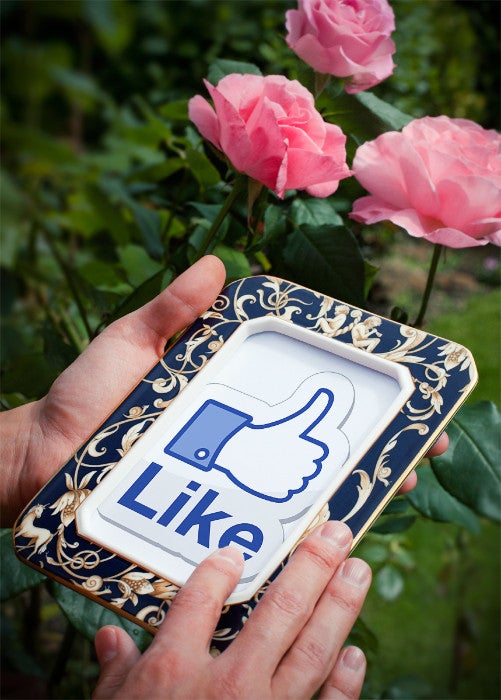 Some days it seems like we are all heading towards a future when we will choose Instagram likes over food, sex or human interaction: lab rats in a dystopian social media aquarium who "unfriend" anyone on doesn't "like" us or our politics. I'm as guilty as anyone in this regard — so please note the confession of my hypocrisy as you read this on my Facebook — but this blog is actually intended to point out something positive: being connected with artists and others who love and are involved with art has given me (and many others) an unprecedented sense of belonging and camaraderie.
There is a sense of tribalism shared by art world types — as varied as they may be — that is grounded in some very genuine shared concerns. I became interested this sense of community a few years ago and it motivated me to write a blog for Hyperallergic about the painter Mark Dutcher, who had somehow managed to build a very genuine and intimate community through his Facebook posts. I admired that and am sorry to say that Mark is no longer on Facebook... but you can find him on Instagram.
Through social media and blogging I have met innumerable artists and managed to interview over 100 of them. I do my interviews on the phone and via e-mail — not as good as having lunch together, I know — and even across that distance I am often moved by what artists tell me. One great example of something profound and unforgettable that has been said to me is this anecdote from a 2011 interview of painter Kyle Staver:
Kyle Staver, who grew up in northern Minnesota, believes that she was born strongly predisposed to art, but it took her some time, and some help from a few mentors, to find her way. While attending a girl's boarding high school as a teenager, a history teacher took her aside and told her: "I know what is wrong with you; you are an artist."
I love that story for so many reasons, not the least of which is that I can also remember feeling like an outsider until I met a teacher — Nathan Oliveira — who helped me recognize that I was an artist who "belonged" to a tribe that I hadn't previously known existed. To break down the inherent distance of social media friendships, I do what I can to meet my art tribe friends in the real world when I can manage. Case in point, when I noticed that artist Lisa Pressman had come to Los Angeles to visit a relative I messaged her and was able to meet her in person for the first time and view John McLauglin Paintings: Total Abstraction at the LA County Museum of art. Art is about a lot of things, and I think friendship and conversation are two of the most important and seeing art with another another artist is tremendously gratifying and interesting.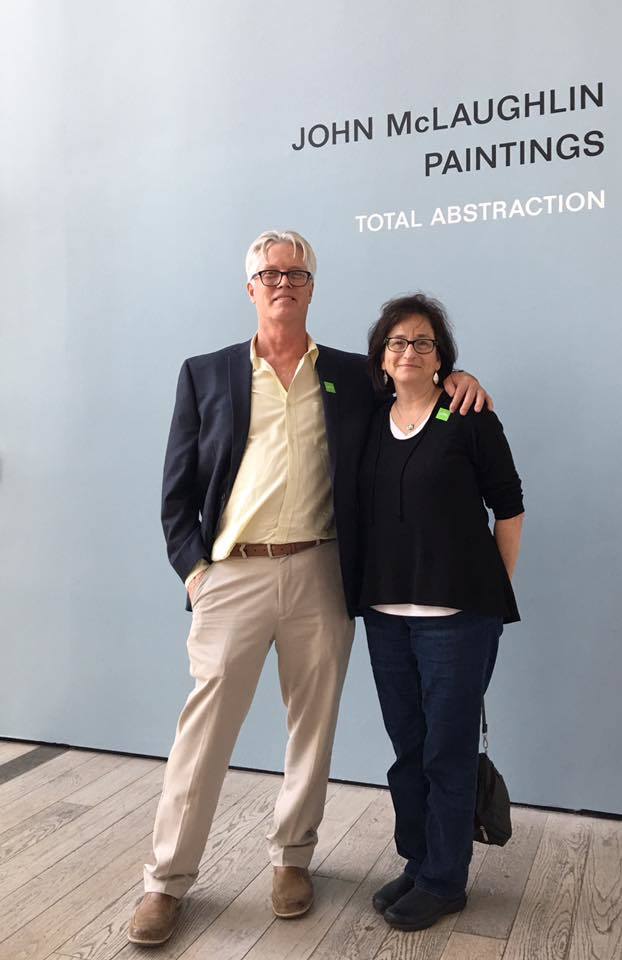 Honestly, the more I think about it, there is something profound about the way art forms communities, both online and in the "real" world. Some of the communities that I have noted and admired lately include the artists who support and are in turn supported by Poets and Artists and it's founder-entrepreneur Didi Menendez. Although I haven't visited in person — but I will this Spring — I'm in awe of the community that has evolved around Art Division, founded by painter Dan McCleary: it's an LA based program that trains underserved young adults in the visual arts. Finally, I thought it was extraordinary how the Atlanta arts community rallied around art dealer Alan Avery this past November to raise $50,000 to help Alan cope with a medical emergency.
Is it possible that making, being around and caring about art actually enhances one's empathy, sense of caring and ability to build and maintain meaningful friendships? I honestly think it does. Which brings me to a story I want to tell.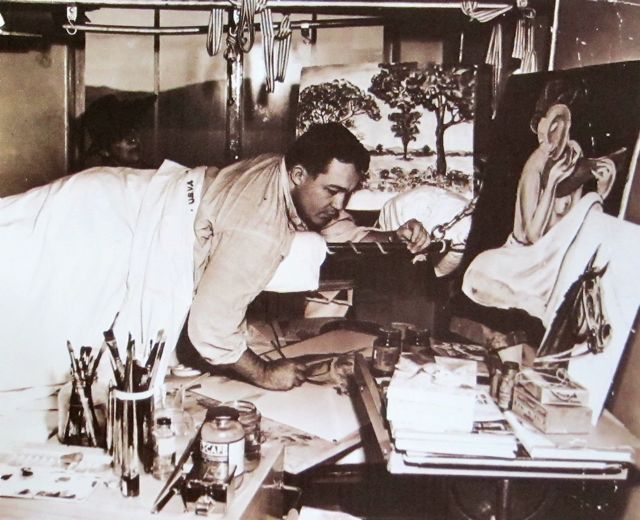 In 1945 a young man named Sam Francis was a patient at Fort Miley Veterans' Hospital in San Francisco. Sam was suffering greatly from spinal tuberculosis and injuries that he had suffered during a training flight crash a year and a half before. When Francis took up painting in bed to divert his mind, the artist and teacher David Park heard about it and came to visit. Over time, he made numerous visits, talked to Sam about painting, brought works by Klee and Miro and left them overnight and even arranged for Sam — who was lying flat on a stretcher in a body cast — to visit the De Young Museum when it was closed. Years later, Sam Francis would tell his friend John Hultberg that David Park had saved his life by encouraging him to paint. David Park also juried Sam Francis — who later went on to a stellar career as a leading abstract artist — into his first exhibition.
This story is a testament to the power of friendships between artists and their transformative power. It should be mentioned that as a teenager, Park had been rescued from a boarding school where he was miserable by his artist/aunt Edith Park Truesdell. Some what he did for Sam Francis must have had an aspect of "paying it forward" that came from his aunt's example of friendship and encouragement.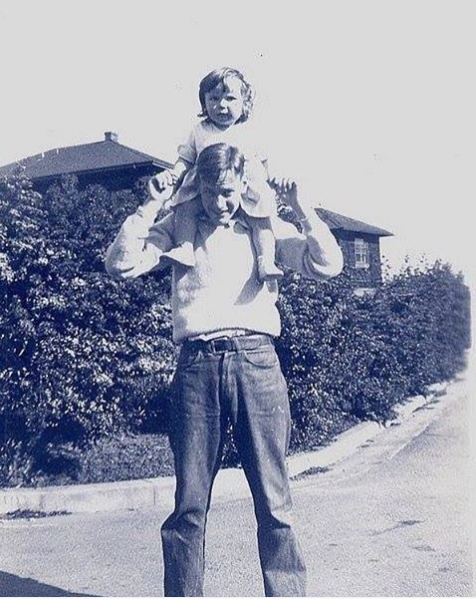 In his life and in his art, David Park was just an extremely decent and caring person. The representational paintings that made him famous in the last decade of his life are filled with humanity and empathetic observations about what it means to be human. When I saw a David Park retrospective as a student in 1977, I was very moved by this aspect of Park's work: so much so that I wrote a letter to his widow Lydia, who generously sent me a Park drawing as a gift. That gift, and the affection I continue to feel for Park through the experience of his work has been a continuing source of inspiration.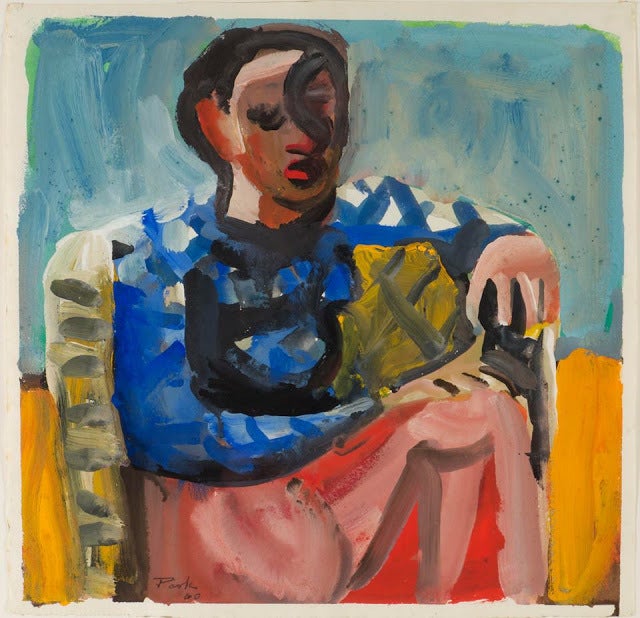 To honor David Park's legacy, I am helping organize an exhibition scheduled to run from April 3rd - 28th, 2017 at Santa Clara University. Supported by a grant from the Sam Francis Foundation, the exhibition will showcase the works of two invited artists who have looked hard at Park and learned from his example — Jennifer Pochinski and Kyle Staver — and will also feature a juried exhibition featuring between 20 and 25 additional artists.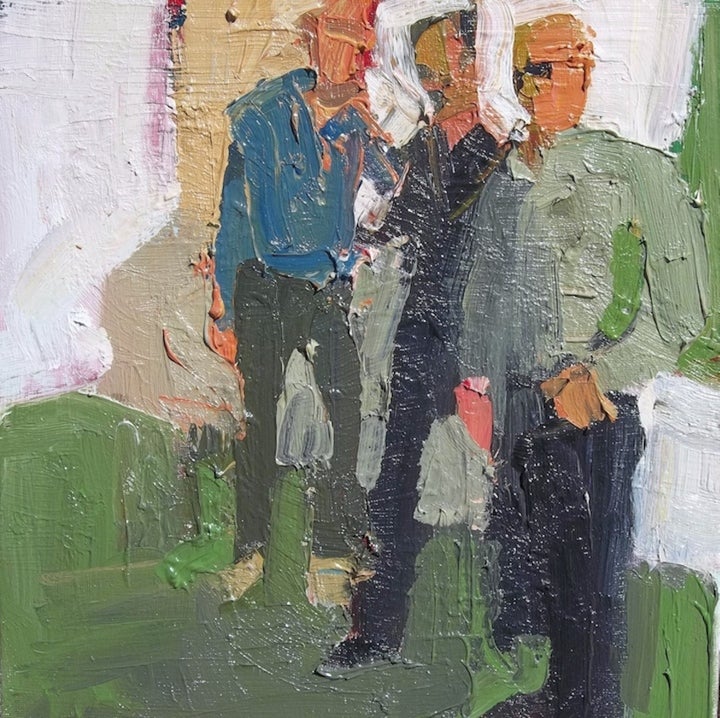 This exhibition is not intended to showcase paintings that simply resemble Park's works, but rather to honor his legacy of artistic honesty, strong work ethic, and commitment to the figure.
If you are an artist who has been inspired by Park's legacy, or who shares in his vision of humanity, I hope you will consider submitting your work to the jury for this show. This show will hopefully offer recognition and encouragement to all who participate: it is meant as a form of community and an offer of friendship between artists.
Related
Popular in the Community