Founded in 1875, Proskauer is a global law firm providing a wide variety of legal services to clients worldwide. You might find it odd for a law firm, but they're really interested in social media too. What a refreshing change.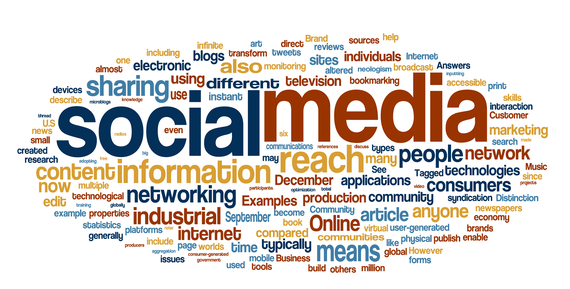 The firm recently published the third version of its "Social Media in the Workplace Global Study". The first survey and research report was based on results from 2011.
When a law firm begins surveying and analyzing social media, you know it's going to be different. This isn't your typical data that reports on number of users, number of comments or number of posts on internal collaboration and social platforms. The 2014 version is chock full of very interesting tidbits that you may want to pay attention to, including:
90% of companies now use social media for business purposes
Social media policies are now found in 80% of organizations, up from 60%
Only 17% of organizations have provisions that protect them against misuse of social media by ex-employees
36% of employers actively block access to such sites, compared to 29% in 2012
43% of businesses permit all of their employees to access social media sites, a fall of 10%
More companies are utilizing social media for business opportunities, which is a good thing, but it seems there is much more rigidity than in 2012 when it comes to policies and the blocking of sites. And for whatever reason, in 2012, 53% of employers permitted all their employees access to social media sites yet it's down 10% in 2013. That's alarming, if you ask me.
Another bombshell from the report came from the following:

In nearly all the jurisdictions, an employer is permitted to prohibit the use of social media sites
during work, both on equipment provided by the employer and on the employee's own devices
That's right, apparently in all jurisdictions (other than the US) where Proskauer was conducting the research, country law dictates an employer can actually block social media sites on BYOD -- Bring Your Own Device to Work -- situations. So if I'm at work in Canada, and I'm using my own iPad on the company wifi, my employer has the right to block me from utilizing LinkedIn if they so chose. It doesn't give the employer the right to monitor where I go, but they can block access to it.
It's but one study, however, if the trend continues into 2014 -- and through other research papers -- I'll become even more alarmed than I am at the present time. I would hate to see any more increases in the percentage of companies blocking access to external social media at work.
Has anyone banned the smoke break? Sure, you can't smoke at your desk anymore (that's a good thing) but people are still smoking outside or in designated smoking areas.
Shouldn't we be thinking about social media the same way?
Shouldn't we be educating workers on the better social media behaviours as opposed to simply turning it off or blocking access to it?
Related
Popular in the Community